A Washington state man accused of killing his live-in girlfriend and posting photos of her body online turned himself in to police in Oregon, police and sheriff's officials said Wednesday night.
David Michael Kalac surrendered about 8:50 p.m. local time (11:50 p.m. ET) in the town of Wilsonville, about 20 miles southwest of Portland. He was cooperating with investigators, police said.
Kalac, 33, is believed to have driven off in the car belonging to his alleged victim after he strangled her late Monday or Tuesday, authorities in Kitsap County, Washington, said. Portland police first spotted the car shortly after midnight Wednesday, but the driver eluded them by swerving into oncoming traffic.
Kalac was charged Wednesday with second-degree murder involving domestic violence after the body of Amber Lynn Coplin, 30, was discovered Tuesday afternoon in the apartment they shared in Port Orchard, Washington, investigators said.
"I just wanted to share the pics before they find me"
Coplin's driver's license was found next to her head, with the word "dead" scrawled over it, Kitsap sheriff's deputies said in a probable cause affidavit. The statement "she killed me first" was written on the bedroom wall, and "bad news" was written on the window blinds, investigators said in the document.
But even before the first 911 call, a person claiming to be the killer posted photos of a woman's naked body with red marks around her neck to the online forum 4chan, along with a chilling message: "Turns out it's way harder to strangle someone to death than it looks on the movies." The website is the same forum where hundreds of nude photos of celebrities were posted in August.
The online photos matched the crime scene, according to the affidavit.
The images circulated online "matched the deceased female, trauma we observed and the residence interior," the affidavit said. After the first photos were posted, the person claiming to be the killer replied to commenters who doubted the story: "Check the news for Port Orchard, Washington, in a few hours. Her son will be home from school soon. He'll find her, then call the cops. I just wanted to share the pics before they find me."
Investigators said Coplin's body was found by her teenage son, who called his father to the scene about 2:50 p.m. Tuesday. His father called 911, they said.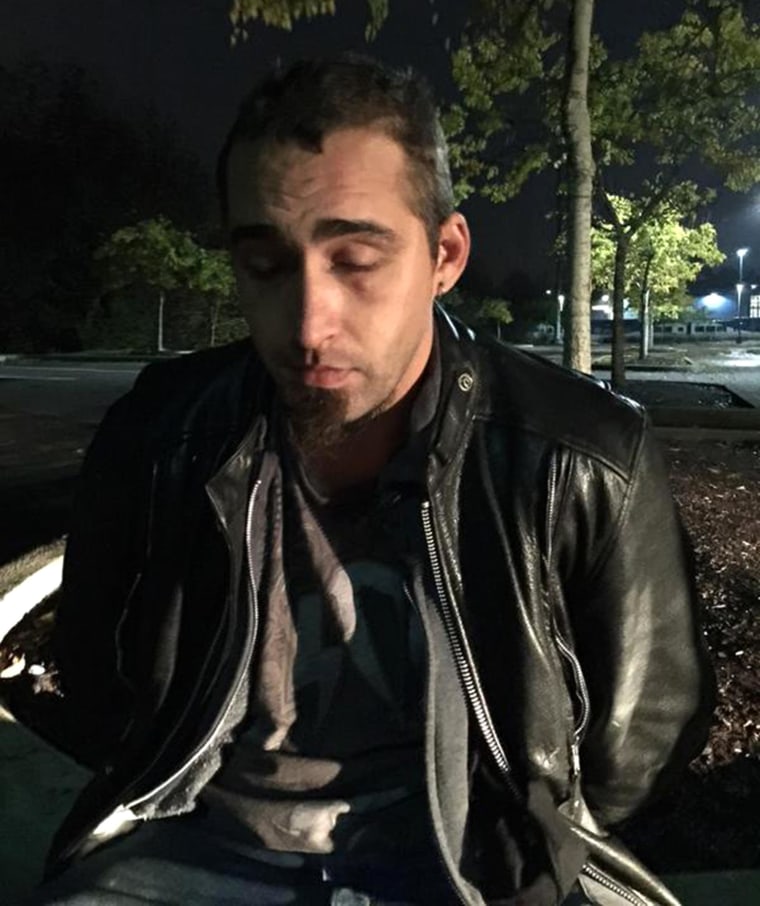 Coplin's 2001 Ford Focus was missing, as were its keys, investigators said. So were Kalac's clothes and personal electronics, including his laptop and cellphone.
Investigators said they were able to trace Kalac's cellphone. About 6:20 a.m. Tuesday, he sent a two texts to a friend. According to the affidavit, the first read, "S--- is all f----d now. You'll see me in the news." The second read, "There will be no more me. ever, You'll read about it. That's all."
About 19 hours later, at 1:15 a.m. Wednesday, Coplin's car was spotted in Portland, police said. Portland police said a driver believed to be Kalac was pulled over during a traffic stop and then suddenly roared off in the 2001 Focus. They pursued him across a bridge and down a major road before calling off the chase when the driver began swerving into oncoming traffic, Portland police said.
The killing horrified neighbors of Coplin, who was described as quiet and sweet.
"I can't help but think, 'Did she cry out for help? Did she bang on the wall?'" Marlene Fecto told NBC News on Wednesday.
"I would want to think he did it while I was gone, because I don't want to think I was sitting here and was my TV up too loud and why didn't I hear her?" Fecto said.
Alexander Smith of NBC News and Diane Duthweiler contributed to this report.