Five former cheerleaders for the Houston Texans are suing the team, claiming they weren't paid for many of the hours they worked and were also subjected to bullying and sexual harassment.
The five women, Hannah Turnbow, Ainsley Parish, Morgan Wiederhold, Ashley Rodriguez, and Kelly Neuner, spoke publicly about the suit for the first time on Friday during a press conference with attorney Gloria Allred.
"I had no idea that once I became a Houston Texan cheerleader all of my dreams would slowly be shattered," Wiederhold said during the news conference.
The lawsuit, which was filed in Houston federal court on Friday, claims that the Texans underpaid the women and didn't compensate them for public appearances and other performances and job-related tasks.
The women said they were paid $7.25 an hour, which is less than the parking attendants at the stadium where the team plays earn, according to Allred.
But for many appearances, including during international travel, the women were not fairly compensated for their time and were often not given stipends for things like food during the work trips, the lawsuit claims.
The suit also accuses the team of creating a hostile work environment for the women, and threatening them with losing their position for speaking up about their concerns.
In some instances they were even physically assaulted, and told to "suck it up," the women said.
"I was attacked by a fan at a game leaving abrasions on my shoulder. My attacker was not approached, nor was he removed from the game. I was told to just suck it up," Turnbow said.
In a statement, the Texans defended its cheerleader program, saying it is constantly being evaluated and adjusted.
"We are proud of the cheerleader program and have had hundreds of women participate and enjoy their experience while making a positive impact in the local community," the statement from Amy Palcic, vice president of communications for the Texans, said. "We are constantly evaluating our procedures and will continue to make adjustments as needed to make the program enjoyable for everyone."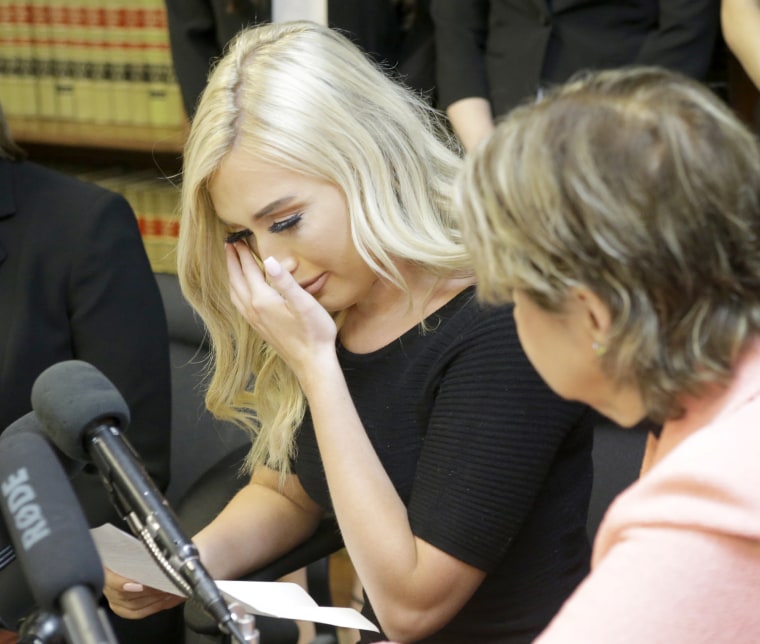 But Allred said the organization has exploited cheerleaders because of how desirable a spot on the team is, and how many thousands of women vie for those spots.
"These are women who have competed to win their jobs and have proven themselves over and over," Allred said. "How is it possible that cheerleaders are paid so little and not paid at all for much of their work?"
Allred said she will deliver a letter to Roger Goodell, commissioner of the NFL, on Monday, urging him to review the treatment of the league's cheerleaders.
"It's never too late to do the right thing. It's never too late to seek justice," Allred said. "And no Houston Texans cheerleaders or former cheerleaders are going to suffer in silence any more."