Five people were killed in a head-on collision early Saturday by a man driving in the wrong direction, police in Florida said.
The crash occurred around 4:30 a.m. on the Palmetto Expressway. The wrong-way driver, identified as Maiky Simeon, 30, was driving a silver Infiniti sedan eastbound in the westbound lanes when he struck a gray Honda sedan, Florida Highway Patrol said.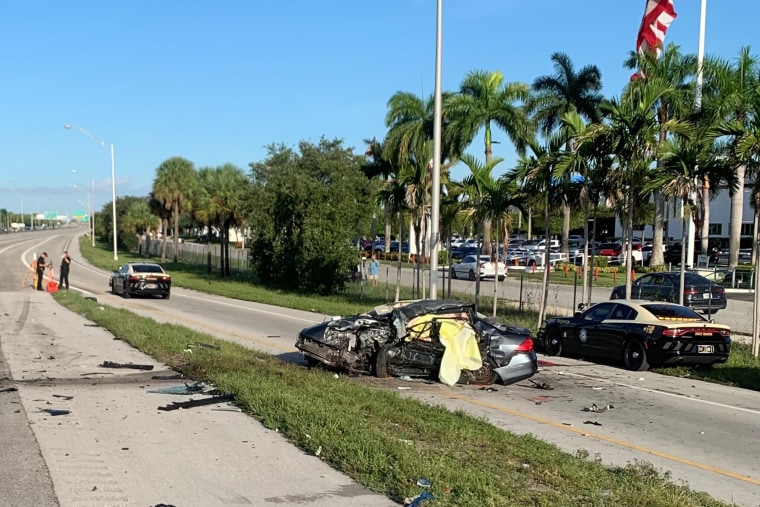 All five people in the Honda, four women and a man, died at the scene, authorities said.
Simeon was hospitalized with serious injuries. He was charged with five counts of vehicular homicide, police said Monday. Simeon will be booked into jail after he's released from the hospital.
A Florida Highway Patrol spokesman declined to name the victims because it is a criminal investigation. They are ages 18 to 25.