An earthquake struck Northern California on Sunday for the second time in less than two weeks, causing power outages and damage, officials said.
The New Year's Day earthquake, with a preliminary magnitude of 5.4, struck about 9 miles southeast of Rio Dell in Humboldt County just after 10:30 a.m. local time (1:35 p.m. ET) Sunday, according to the U.S. Geological Survey.
The Humboldt County Sheriff's Office said damage to homes was reported in the Rio Dell, while half of the city's residents were without power Sunday and around 30% were without water. It said restoration efforts were underway.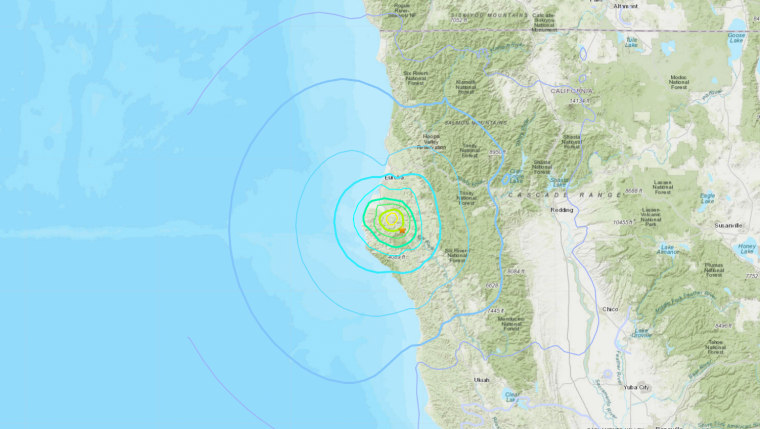 As of early Monday, only a handful of utility customers appeared to be affected by outages in the county, according to the online outage tracker PowerOutage.us.
The sheriff's office did not report any injuries. It said there was no tsunami risk.
As a precaution, the California Department of Transportation temporarily closed State Route 211 at Fernbridge Road to conduct safety inspections, the sheriff's office said, warning of traffic delays.
A magnitude 6.4 earthquake struck the region on Dec. 20, killing two people and injuring at least a dozen others, while leaving thousands in the dark.
Two people, ages 72 and 83, died from medical emergencies after the December quake, Humboldt County Sheriff William Honsal previously told reporters. Emergency responders had been unable to get them to the appropriate facility in time, he said.
Rio Dell, with a population of roughly 3,300, was among the communities to be hit hardest by the quake and dozens of aftershocks that followed, Honsal said.