Authorities in California are on the lookout for six inmates who escaped from a county jail Sunday after scaling down its walls with a homemade rope, police said.
The inmates, all 19 to 22 years old, were first reported missing from their cells just before midnight, the Merced County Sheriff's Office said in a statement. Investigators said the men gained access to the roof of the facility where they used a "homemade rope to scale down the side of the jail," the sheriff's office said.
The six missing inmates are: Jorge Barron, 20; Gabriel Francis Coronado, 19; Manuel Allen Leon, 21; Andres Nunez Rodriguez Jr., 21; Fabian Cruz Roman, 22; and Edgar Eduardo Venture, 22.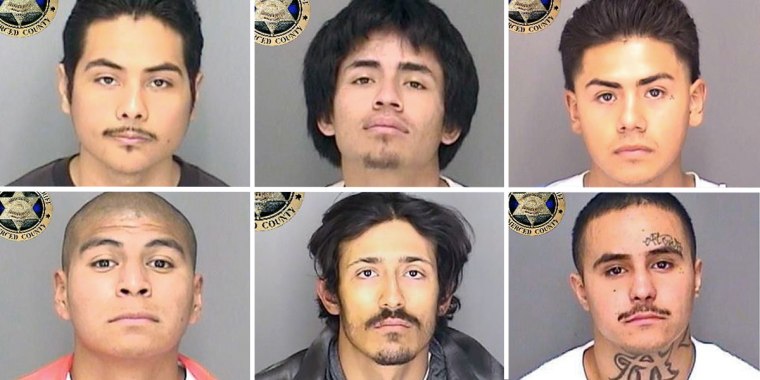 A task force was formed to track down the fugitives. No other details were immediately available.
Merced is a city with almost 85,000 people, about 115 miles east of San Jose.
This is a breaking story. Please check back for updates.