/ Source: Associated Press
Six police officers were shot, two fatally, in three separate incidents in Florida and Pennsylvania late Friday, officials said.
Two officers were shot in Kissimmee around 9:30 p.m., just south of the theme park hub of Orlando, central Florida. They both later died from their wounds.
In Jacksonville, two officers were critically wounded in a shoot-out, while two state troopers were also shot in Fayette County, Pennsylvania.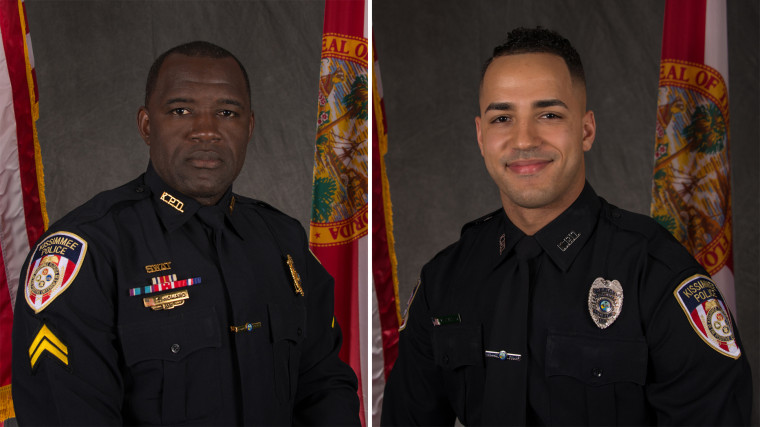 In Kissimmee, officers Sam Howard and Matthew Baxter were checking suspects in an area of the city for drug activity when they were shot, Kissimmee Police Chief Jeff O'Dell said at a news conference. They did not have an opportunity to return fire.
"They were surprised," O'Dell said. When asked whether they were ambushed, he said, "It's too early to tell, but it's leading that way."
Baxter, a three-year veteran of the department, died later at a hospital Friday. The 27-year-old was married to another officer and father to four young children.
Howard, a 10-year veteran, died from his wounds Saturday afternoon, the department said.
Police have arrested and charged suspect Everett Glenn Miller, 45, with first degree murder in connection with Baxter's murder. Additional charges were not immediately announced.
"There may have been some type of scuffle, ending in the shooting that took Officer Baxter's life," O'Dell said. He added that Miller does not seem to have an extensive criminal history.
The officers were checking three of the suspects when Miller allegedly opened fire and fled. He was later identified and arrested by the sheriff's office and initially charged with having two concealed weapons.
"This is devastating to law enforcement and heart breaking," O'Dell said. "They were the epitome of what you ask for in law enforcement officers."
O'Dell said the officers were not wearing body cameras at the time of the shooting.
President Donald Trump tweeted that his "thoughts and prayers" were with the local police "and their loved ones."
Mayor Jose Alvarez said in a statement: "Our thoughts and prayers go out to the family of our fallen officer, Matthew Baxter who lost his life in the line of duty. Our prayers also go out to Sergeant Sam Howard and his family as he remains in critical condition.
"The entire city of Kissimmee is in mourning. We pray for all law enforcement who are out there, protecting our community."
In Jacksonville, Officers Michael Fox and Kevin Jarrell were responding to a call about an attempted suicide at a house. As the approached the property, officers heard gunfire inside the home, Jacksonville Sheriff's Office Director of Patrol and Enforcement Mike Bruno told NBC News.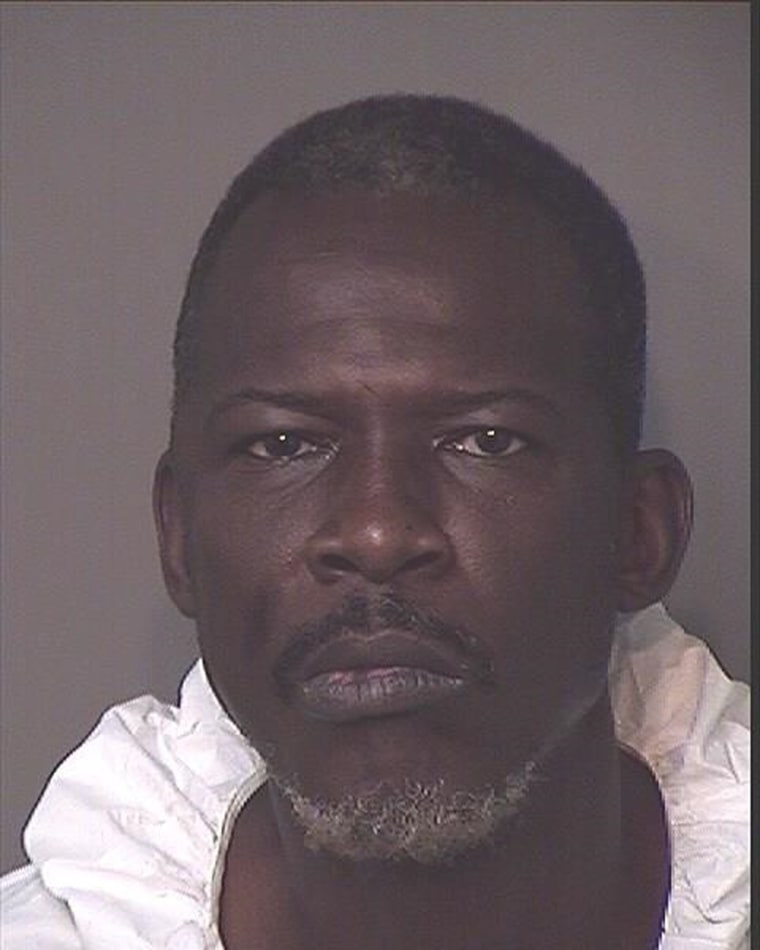 Before officers even entered the house, the suspect began shooting at them through the doorway.
"We're talking a gun battle within four or five feet of each other," Jacksonville Sheriff Mike Williams said during a press conference on Saturday. "The suspect fired at the officers, two officers were struck ... and the suspect in the exchange of gunfire was struck twice by the officers."
Williams later identified 25-year-old Derrick Rashard Brabham as the alleged shooter. He later died from his wounds.
Williams said Brabham had no prior criminal history and it is believed that the incident was fueled by alcohol. During the conference, Williams showed images of a semi-automatic rifle allegedly used during the shooting.
Fox is an 11-year veteran of the Jacksonville police force. Williams said this is his second officer-involved shooting. Jarrell has been on the force for five years.
In Pennsylvania, two troopers were shot and a suspect killed after an incident near store on West Church Street in Fayette County, Pennsylvania State Police Trooper Melinda Bondarenka said in a statement.
One of the troopers was air-lifted from the scene to a hospital in Morgantown, West Virginia and the other was taken to a hospital via ambulance, NBC station WPXI reported.
Both were stable and alert, Bondarenka said.