A 6-year-old boy found a gun and shot his 1-year-old sibling twice Wednesday, Detroit police said, in what an official said is a too-common occurrence.
The younger child, who was shot in the cheek and the shoulder, survived, Assistant Police Chief Charles Fitzgerald told reporters.
"Here we are again," Fitzgerald said, adding, "We're here far too often talking about securing your weapons."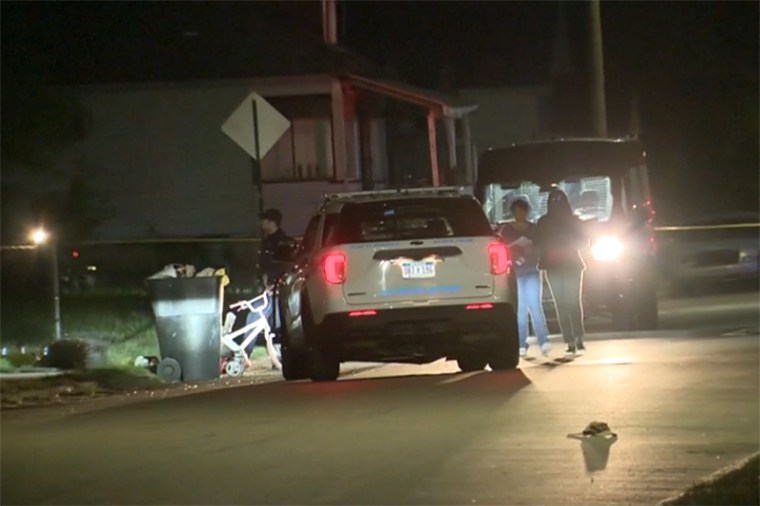 The 1-year-old was jumping in a bouncy when the 6-year-old found a semi-automatic firearm and shot his sibling around 7:40 p.m., Fitzgerald said.
Their mother was down the street at a family member's house, and their father was in the backyard with other children and an uncle working on a fence when the shooting occurred, Fitzgerald said.
Police said Wednesday that no one was under arrest and that investigators would present anything they discovered to the Wayne County Prosecutor's Office for consideration.
"We're very, very fortunate that child is still with us," Fitzgerald said.
In April, Michigan Gov. Gretchen Whitmer signed into law a bill that requires guns stored or left unattended to be locked if it is reasonable to believe a child will be present.
She signed the bill two months after a gunman killed three people at Michigan State University and around 16 months after a 15-year-old high school student fatally shot four people at Oxford High School. Whitmer's office referred to both shootings when she signed that bill and others dealing with guns.
There have been at least 128 unintentional shootings by children in the U.S. this year, according to a database by Everytown for Gun Safety, an advocacy group that calls for stricter laws about gun, and 54 people died.