Trapped by the enemy, calculating his company had 20 minutes to live, the Army Ranger belly-climbed a napalm-fried hill as Chinese bullets peppered the dirt. From that peak, he glimpsed below "the most beautiful sight of my life" — four waiting U.S. tanks. "We are in bad shape," he radioed.
On the 60th anniversary of the final shots fired during what that Ranger, E.C. Rivera, and fellow Korean veterans call "the Forgotten War," Rivera, 84, and five survivors of that mission will reunite Saturday in Carlisle, Pa.
The Korean War lasted just three years, but combat claimed 34,000 American lives. This week, Rivera has been emotional — crying some about that brazen rescue and the lifelong bonds it forged, fuming some about the welcome home they never received.
"Nobody gave a rat's ass about us," Rivera said. "Nobody cared. They (people in America) were very cold to us. And it was bad because we put ourselves at the top of that hill and let them shoot at us and, believe me, they weren't shooting rubber bullets."
Rivera's bold crawl to snatch a radio signal helped save 65 men. He did not earn him a medal for that maneuver. Bob Black, a fellow Ranger, saw it unfold. And when Black eventually returned from Korea, he entered a local clothing store where a clerk remarked: "I haven't seen you in ages! You been outta town?"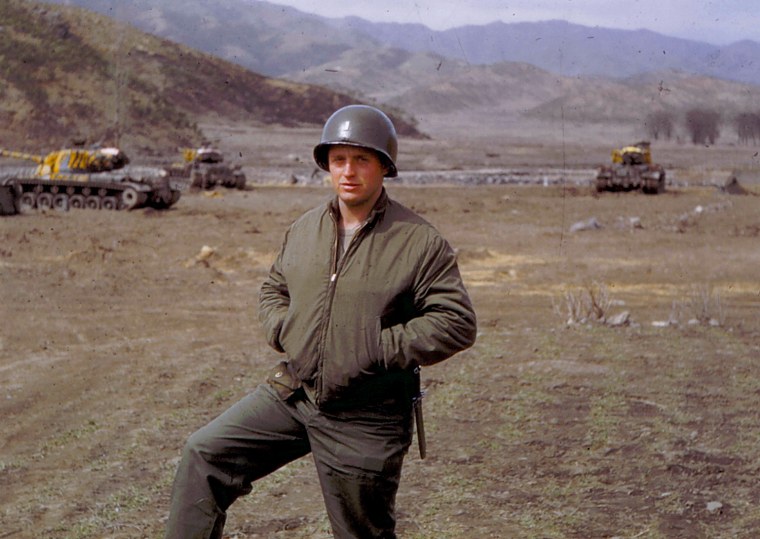 'I've got a moral obligation'
Exactly six decades after an armistice was signed ending the war, retired Army Maj. Dave Teich, 87, feels the need explain why he defied orders.
As 300,000 Chinese troops rumbled south toward his tank platoon — parked about five miles south of what is now the 38th parallel that divides North and South Korea — Teich monitored radio chatter from the 8th Ranger Company. He heard Rivera's report: they were cutoff with a mess of wounded.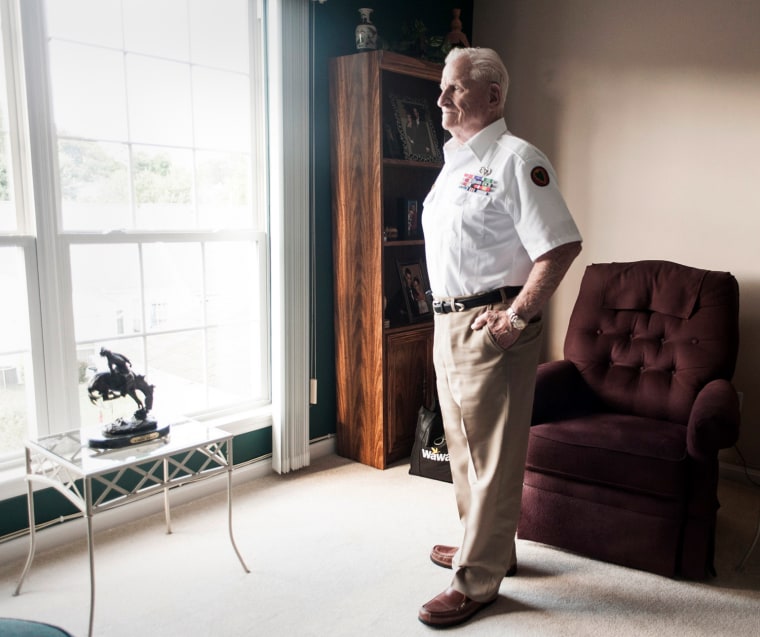 Teich, then a lieutenant, asked his captain if he and his fellow tankers could roll north for a rescue attempt. The captain's response: "We've got orders to move out. Screw them. Let them fight their own battles."
"If somebody asks for help, you can't deny them," said Teich, who lives in Aurora, Colo. "When these guys talked to me on the radio, they were in a real bad position. It's up to me. I've got a moral obligation as an officer to do things that are right. Just as a human being, you've got to do things that are right."
Despite the command to withdraw on April 24, 1951, Teich said he "volunteered to stay behind," and lead four tanks to the surrounded Rangers. His captain and other U.S. troops, meanwhile, bolted south.
"I know I did the right thing in my heart because if I didn't and those guys got wiped out," Teich said, "I could never live that down."
Dozens of men saved
As the tanks moved north, the Rangers' leader, Capt. James Herbert, called in air and artillery strikes on what Herbert later described as "a river of Chinese soldiers" flowing south, blocking the Rangers' escape. The Chinese returned fire, killing several Americans and wounding dozens more, including Herbert, who was hit in the right shoulder, right arm and neck.
"The medic pulled me down and said, 'Can you put your left thumb in the left-side hole in your neck and reach around and put your left index finger in the hole on the right?' Placing a tourniquet there would have choked me to death," recalled Herbert, 89, who retired as a brigadier general and lives in Lebanon, Pa. "Then he told me to squeeze.
"The able-bodied had to carry the diseased. The wounded had to walk," Herbert said. "That's the way we worked ourselves over a mile to the tank platoon."
They heard the tanks in the valley. That's when Rivera scaled Hill 628 to radio Teich to hold and wait. En route to the tanks, the Rangers took fire. They climbed up or were loaded aboard. Not even the tank guns were visible with 65 guys draped on the armor. The tanks returned south.
"Though we don't always say it, Dave Teich saved our lives," Herbert said. "If it wasn't for him, we figure all of the survivors of the battle would have been killed or captured by Chinese. We look upon Dave as our savior."
"For the last 62, 63 years," Teich said, "I've been getting letters and phone calls from these guys, and I don't know them other then their names."
They may feel "forgotten" by time, but they also feel like they still have each other, even as the brotherhood shrinks. From an original Ranger company of 117 plus 20 replacements, about 12 to 15 are living, estimated Rivera, who lives in Santa Fe, N.M.
'The blood is the same'
Six will gather Saturday at the U.S. Army Heritage and Education Center in Carlisle, for a ceremony commemorating the armistice — and for the dedication of an exhibit highlighting their 1951 mission.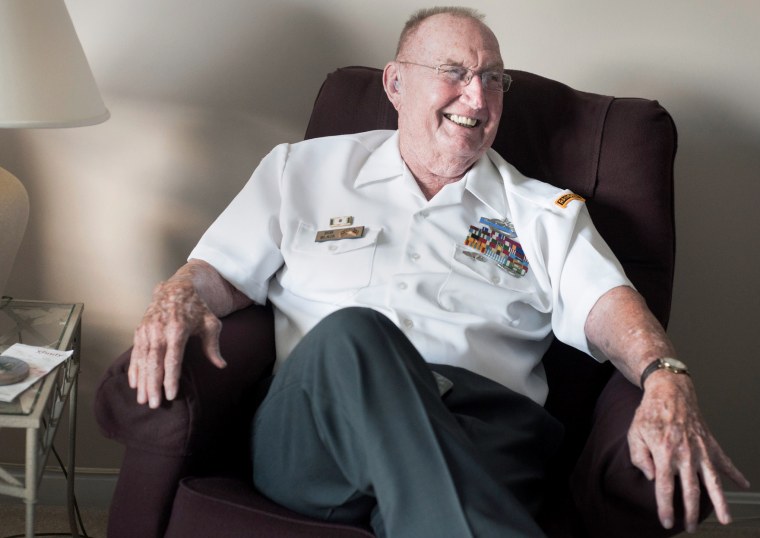 Each man takes pride that they were part of a greater good.
"As time went by I asked myself, what did we do over there? Did we lose that war? Then a kind of a miracle occurred," said Black, 84, who lives in Carlisle. "I began to see what the South Koreans were doing. They're now one of the leading economies — Hyundai, Kia, LG and Samsung. That's a country taking off."
To a man, they monitor the younger generation of their old enemy.
"If North Korea does anything, it's going to be one hell of a fight because they're going to wipe out somebody with those nuclear weapons but they're going to get it in retaliation," Teich said. "There's going to be nothing left."
And those who remain cling to one another. On Thursday, Black hosted a dinner for Teich, Rivera and other veterans of that operation.
"There is no such thing as 'the greatest generation,' " Black said. "A man who died on a hilltop in Korea gave just as much for his country as did a man who died at Omaha Beach. History isn't fair. The big wars, the big battles get the attention. But the blood is the same."
Related: