Relief was in sight Wednesday for almost 600 Royal Caribbean cruise ship passengers struck down by a fast-moving gut bug, as their vessel headed towards port in New Jersey, officials said.
A 10-day cruise on The Explorer of the Seas was cut short after suspected norovirus left passengers and workers stricken with vomiting and diarrhea.
The ship will dock in Bayonne Wednesday, a spokesman for The Port Authority of New York and New Jersey told the Associated Press.
Officials from the U.S. Centers for Disease Control and Prevention boarded the ship during its port call in the U.S. Virgin Islands to investigate the illness but tests have not yet confirmed the cause. The cruise line said its doctors reported symptoms were consistent with norovirus.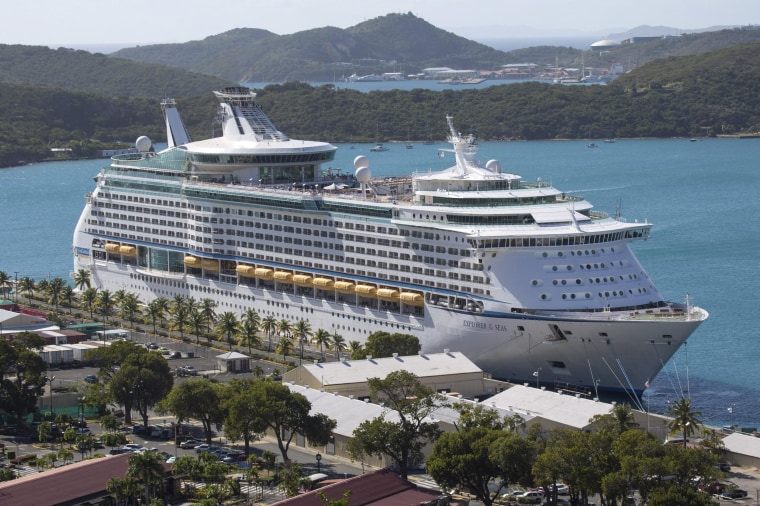 The ship, carrying 3,050 passengers and 1,165 crew members, departed last Tuesday from Cape Liberty, N.J. and planned to stop in San Juan, Puerto Rico, St. Thomas and St. Maarten.
Some people on the ship recovered after illnesses in the first days of the cruise, but Royal Caribbean Cruise Line officials said Sunday that the disruptions caused by the wave of sickness meant they were "unable to deliver the vacation our guests were expecting," and consultation with medical experts prompted an early return.
Cruise officials said they will sanitize the ship again and that guests scheduled for the next trip on Explorer of the Seas could be confident that all measures had been taken to prevent future illness.
The CEO of Royal Caribbean Cruises Ltd., Richard Fain told CNBC in a Monday interview that it was "a very unfortunate incident," adding their people had responded quickly and aggressively to the outbreak.