Federal regulators have been dispatched to Washington state to review a 65-foot-long crack discovered in a major dam, utility officials said.
The 2-inch-wide crack was found Thursday after divers were sent into the Columbia River because engineers detected a misalignment in a spillway on Wanapum Dam near the central Washington town of Vantage, said Tom Stredwick, a spokesman for the Grant County Public Utility District.
A spillway is the part of a dam that controls the release of water downstream.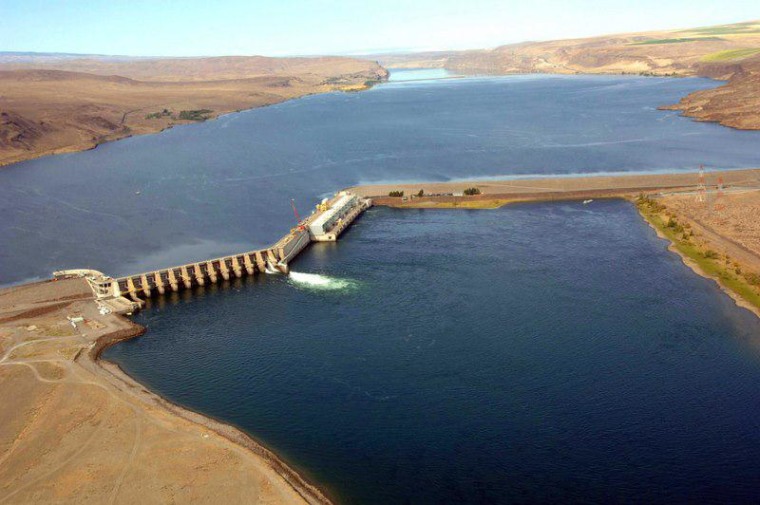 The water levels along the 8,320-foot-long dam are being drawn down about 3 feet per day to reduce pressure on the structure while inspectors investigate, the utility district said.
Stredwick said the crack posed no immediate threat to public safety or to the dam's electric generating capacity. But the National Weather Service issued a flash flood watch for Grant County through the weekend as the water is drawn down because "the potential exists for a rapid increase in flows from Wanapum Dam."
In addition to utility district engineers, officials of the Federal Energy Regulatory Commission were on site to evaluate what to do next, Stredwick said.