Seven hospital entities in the New York City area that were illegally billing rape survivors up to $3,000 for rape kits have reached a settlement with the state to repay the assault victims, the New York Attorney General's Office announced Thursday.
The hospitals, which include two New York-Presbyterian medical centers, agreed to the settlement after a state investigation found at least 200 cases of victims getting billed for the examinations, according to a release from the attorney general.
Under New York law, hospitals are required to provide forensic rape examinations to those who claim they have been sexually assaulted free of charge, and then bill the state's Office of Victim Services. The attorney general's office said it found pervasive failures by hospitals to advise patients of their payment options.
"Survivors of sexual assault have already gone through unfathomable trauma; to then subject them to illegal bills and collection calls is unconscionable," state Attorney General Barbara Underwood said in a statement. "Hospitals have a fundamental responsibility to comply with New York law. My office will continue to do everything in our power to protect survivors and their rights."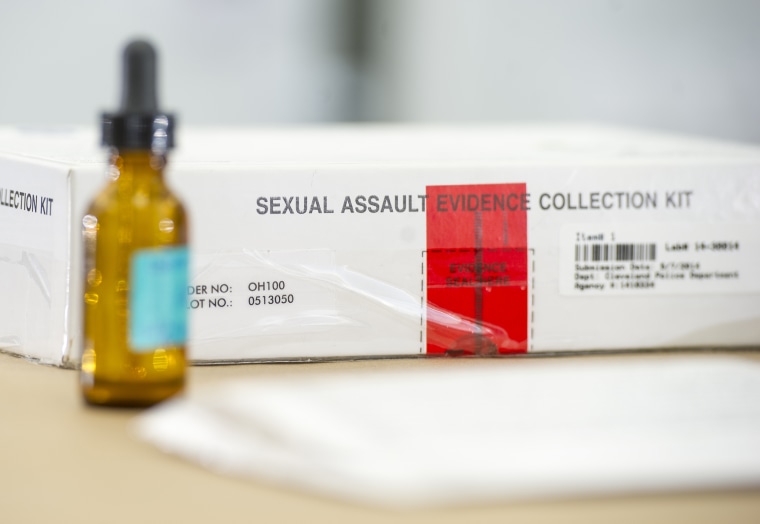 The Rape, Abuse and Incest National Network estimates that an American is sexually assaulted every 98 seconds, but about three-quarters of cases go unreported to the police. Judy Harris Kluger, executive director of Sanctuary for Families, a New York City group that serves domestic violence victims, praised the state's investigation and settlement.
"Hospitals are places for care and healing, and no one who seeks help after a sexual assault should be retraumatized by being billed for the processing of a rape kit," Kluger said in a press release. "The collection of evidence itself takes a physical and emotional toll, as our clients have attested to."
The hospitals are Brookdale University Hospital Medical Center, Montefiore Nyack Hospital, New York-Presbyterian/Brooklyn Methodist Hospital, New York-Presbyterian/Columbia University Irving Medical Center, Richmond University Medical Center, and St. Barnabas Hospital. The settlement also includes Columbia University, which employs physicians at the New York-Presbyterian/Columbia University Irving Medical Center.
Montefiore Nyack Hospital said in a statement to NBC News that it was made aware of "billing errors" and is working to correct the issue.
"The hospital has worked very closely with the Attorney General's Office to ensure that proper protocols were implemented to avoid any further occurrences," it said in the statement. "We regret the error and acted immediately to provide reparations to any individual affected."
As a part of the settlement, all of the hospitals also agreed to put in place written policies to prevent the billing of sexual assault survivors in the future.