That is one tough 7-year-old.
A Massachusetts girl survived being choked by an alleged kidnapper and thrown into a lake from a bridge — then found the strength to swim to shore in the dead of night, a prosecutors said Monday.
"A woman from Shrewsbury was awoken by knocks at her door and found the 7-year-old victim standing at her door in pajamas soaking wet," Worcester County Assistant Prosecutor Cheryl Riddle said at the arraignment of accused kidnapper Joshua Hubert.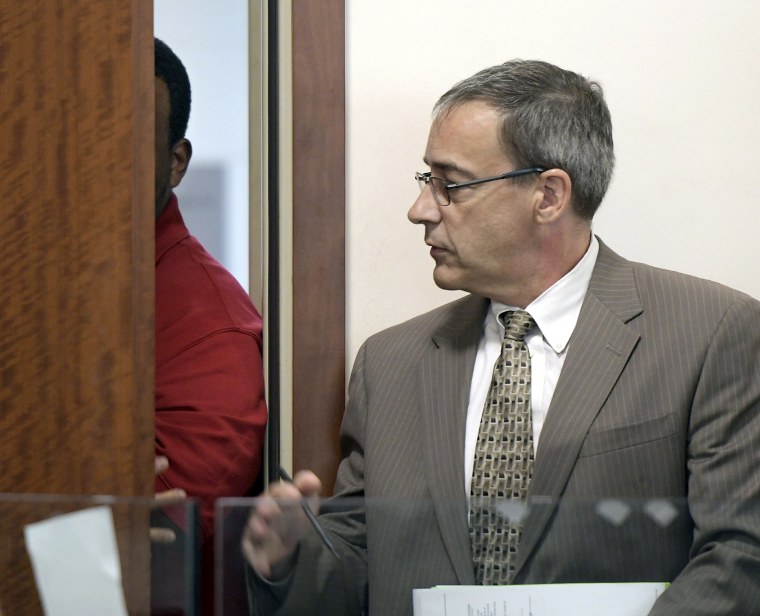 While Riddle spoke, the 35-year-old Worcester man hid his face from the cameras. He later entered a not guilty plea to a kidnapping charge.
Meanwhile, the little girl was recuperating from "visible, but not life-threatening injuries," the Worcester District Attorney Joseph Early Jr. said.
"Fortunately, a greater tragedy was averted," Early said. "The young victim had the strength to make it to shore and get help. I want to thank the resident who answered the door and helped the girl."
The little girl's ordeal began around 2:30 a.m. Sunday when she was allegedly abducted after a cookout at her grandparents' Worcester home, at which Hubert was a guest. She was sleeping on a couch when Hubert allegedly grabbed her and forced her into his car, a spokesman for the DA's office said.
Hubert drove around with the girl in the car for an hour, at one point stopping to choke the girl, the spokesman said.
Then, for reasons still unclear, Hubert allegedly threw the girl over the railing over from a bridge connecting Worcester and Shrewsbury — into Lake Quinsigamond. Police suspect the girl was thrown from the Interstate 290 bridge.
She wound up at the Good Samaritan's door at 4:30 a.m. Sunday, officials said.
In 2012, a 19-year-old Worcester man died after he jumped from that same bridge. The Worcester Telegram & Gazette reported he fell 45 feet.
Hubert is due back in court on Thursday, when he will possibly face more charges and a judge will decide on bail. Hubert's lawyer could not be reached for comment.