About 82,000 tons of coal ash mixed with 27 million gallons of contaminated water — enough to fill more than 40 Olympic swimming pools — has leaked from a North Carolina power plant and is threatening water supplies across state lines.
Duke Energy, the U.S.'s largest electricity provider, which runs the plant, said Wednesday that hundreds of people using heavy equipment were working day and night to solve the situation.
But the company's statement did not provided a timetable for when the leak will be fixed. And regulators are still trying to work out whether the ash, which can contain toxic chemicals — including lead, arsenic, mercury and radioactive uranium — is a hazard to people or wildlife, The Associated Press reported Thursday.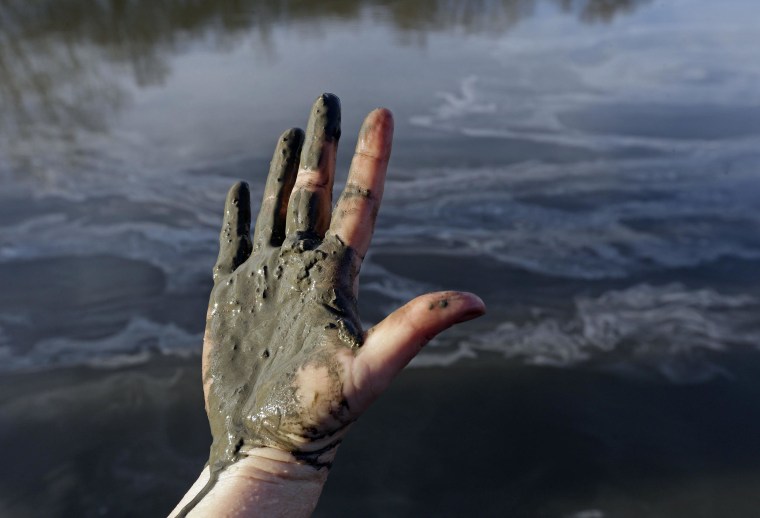 The coal ash was being stored in a waste pond at the Eden, N.C., power plant, but it started flowing into the Dan River on Sunday when a storm-water pipe running under the pond began to leak.
Brian Williams, a program manager with the Dan River Basin Association, told the AP he was worried that the extent of the damage might not be understood for years.
"How do you clean this up?" he said. "Dredge the whole river bottom for miles? You can't clean this up. It's going to go up the food chain. ... Everything in the ecosystem of a river is connected."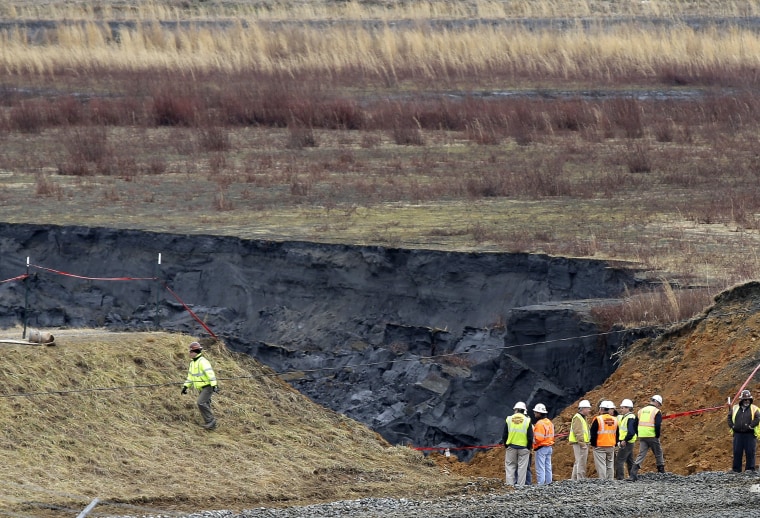 Duke Energy said results downstream showed that the water supply remained safe and that it was "exploring multiple options to permanently and safely seal" the pipe.
In a statement, Virginia Gov. Terry McAuliffe concurred that the water supply "remains safe for human consumption" and said his state was ready to provide "any assistance" North Carolina officials needed.
Officials in Danville, Va., told the AP they were successfully filtering out contaminants in the drinking water for their city of 43,000. And Virginia Beach has stopped drawing its water from Lake Gaston, a major reservoir fed by the Dan.