Nine people are facing charges in the 2018 death of an Ohio University freshman after an alleged hazing.
Collin Wiant, 18, died Nov. 18, 2018, from asphyxiation due to nitrous oxide ingestion, according to a toxicology report cited by his parents in a lawsuit.
Collin's parents filed the wrongful death suit against fraternity Sigma Pi in February, and Ohio University expelled the fraternity in April. The lawsuit claims Collin's death was caused by "extensive hazing" by fraternity members who provided and forced drugs on him, beat him with a belt, punched him, pelted him with eggs, as well as provided and forced him to drink a gallon of alcohol in an hour.
Now, a grand jury in Athens County, Ohio, has indicted nine men, most of whom were Sigma Pi members. The men are between the ages of 20 and 27.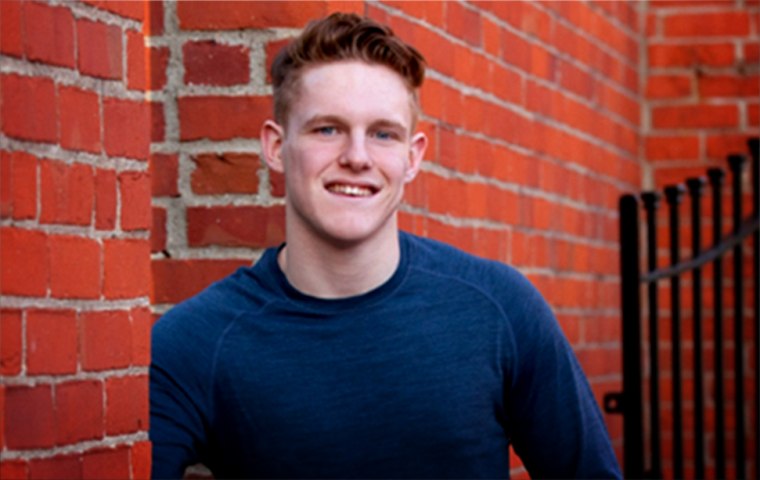 The indictment is for charges related to alleged hazing and vary among the nine individuals. They include involuntary manslaughter, reckless homicide, permitting drug abuse, tampering with evidence and trafficking in cocaine.
The first three of the nine made their initial court appearances Wednesday morning and pleaded not guilty.
Sigma Pi has denied the allegations in the family's lawsuit, saying that Collin was removed from the pledging process weeks before his death.
The Wiant family's attorney, Rex H. Elliott, praised the indictments, calling them a "vital step toward our goal of eradicating hazing in every organization on every campus across this country."
But Kathleen Wiant, Collin's mother, told NBC Columbus affiliate WCMH that she does not "take any joy in anyone's pain or misery or loss."
"We know justice must be served and it will be served," Kathleen Wiant said.
Ohio University has cracked down on hazing in the wake of Collin's death and other incidents. In October, the school announced it had suspended all of its fraternities after allegations of widespread hazing, and also suspended the school's marching band and men's rugby team.
On Wednesday, the university told NBC News in a statement that it was "encouraging" to see "progress" in Collin's case. "Our thoughts remain with the Wiant family following the heartbreaking loss of their son last November," the school of more than 18,000 undergraduates said.
The charges come as campuses across the country have seen a slew of Greek life-related deaths.
In late October, Pennsylvania State University suspended a fraternity after a 17-year-old died at what appeared to be an off-campus frat house. This month, San Diego State University suspended 14 fraternities after a student was injured and later died following a fraternity event.
Authorities are also investigating the death of a 19-year-old Washington State University fraternity member who died at an off-campus house this month. And Monday, the parents of Cornell University freshman Antonio Tsialas announced they were offering a $10,000 reward to anyone with information about the death of their son, who was last seen at a fraternity event on the Ivy League campus and was later found at the bottom of a gorge in Ithaca, New York.