Correction: Records discovered after the publication of this story show Heimlich has claimed to have used his maneuver in the past to save choking victims.
He's demonstrated how to save lives countless times since inventing his technique four decades ago, but Dr. Henry Heimlich said he had never used his namesake maneuver on someone who was actually choking — until this week.
On Monday evening, when a woman who happened to be sitting next to him in their upscale Cincinnati retirement community choked on a piece of hamburger, 96-year-old Heimlich sprung into action.
"I immediately knew she was choking," Heimlich told NBC News. "I just realized, I've got to go over and save her."
So the doctor stood up, wrapped his hands around Patty Ris, 87, and began to squeeze her abdomen.
"It worked right away," the grateful Ris told NBC News.
Heimlich, a former thoracic surgeon, introduced the maneuver in 1974. The simple but effective way of clearing airways is plastered on posters at eateries nationwide and has saved many choking victims, including Ronald Reagan, who choked on a peanut on a presidential campaign plane in 1976.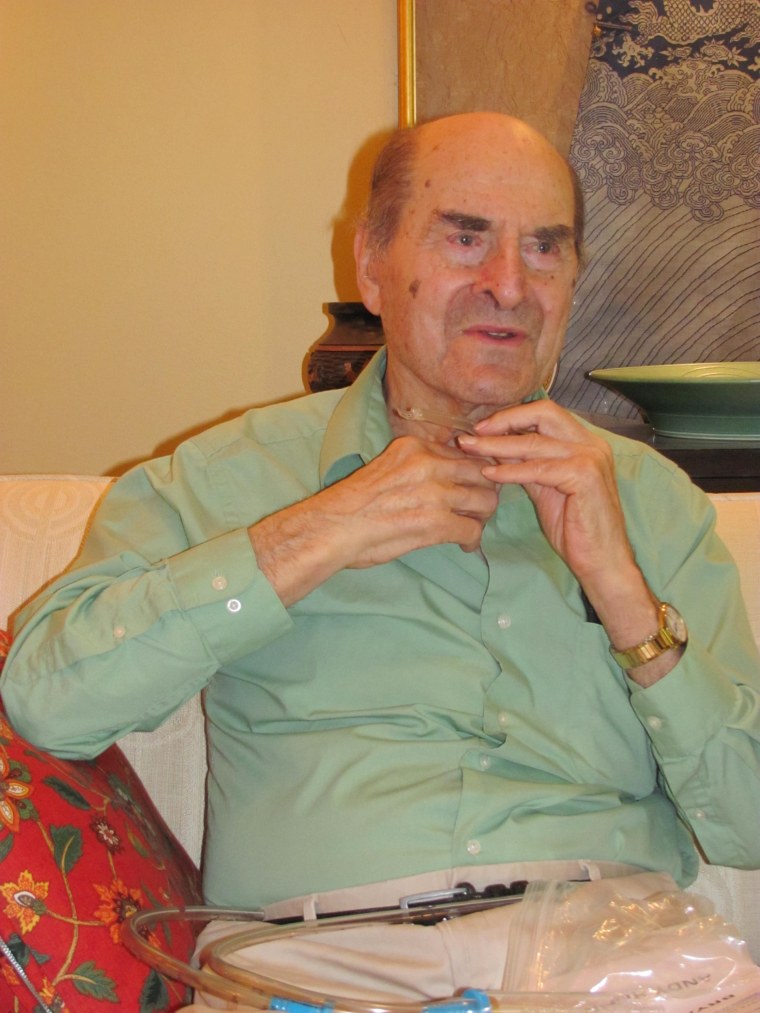 Dining hall staff at the Deupree House senior living community are trained on the Heimlich, and maitre d' Perry Gaines has had to use it twice before, said Bryan Reynolds, integrated marketing director for Episcopal Retirement Services, the non-profit that runs Deupree.
Gaines saw Ris choking and was prepared to save her — but then he saw who she was sitting next to.