The fiancée of late New England Patriots star Aaron Hernandez says she saw no indication the football player was gay, adding she would have accepted him regardless of his sexual orientation.
In the foreword for "Unnecessary Roughness," a book written by Hernandez's defense attorney Jose Baez, Hernandez's fiancée Shayanna Jenkins-Hernandez, 29, addresses the speculation about the NFL player's sexuality and talks about the grief she felt learning of his advanced chronic traumatic encephalopathy (CTE) after his death.
"I wish I had known how he felt, just so we could have talked about it. I wouldn't have disowned him. I would have been supportive," wrote Jenkins-Hernandez, who took Hernandez' last name before he died. They have a daughter who is now 5 years old.
"Unnecessary Roughness" highlights Hernandez's final year before he took his own life in a prison cell.
Hernandez, 27, was serving a life sentence for the June 2013 killing of Odin Lloyd — who was dating Jenkins-Hernandez's sister — when he contacted Baez to represent him in a separate double murder case.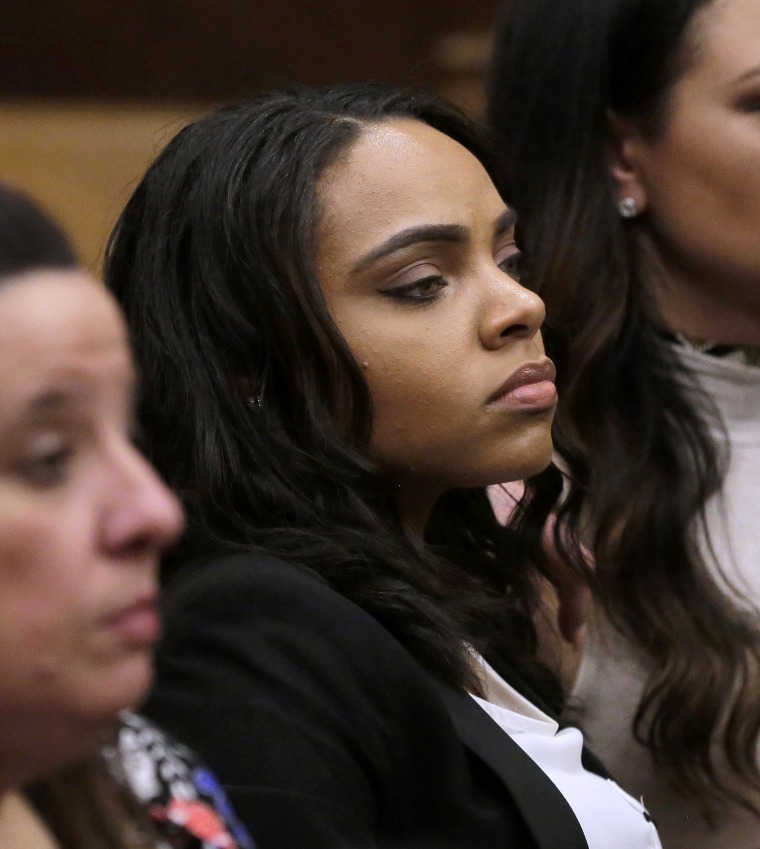 Baez, who also famously represented Casey Anthony, agreed to represent Hernandez and in 2017 the former tight end was found not guilty. Days later Hernandez was found dead in his cell of an apparent suicide. After his death, a judge vacated Hernandez's murder conviction on a technicality.
The book is based on intimate conversations Baez had with Hernandez in the final year of his life, according to an Amazon description.
Baez and Jenkins-Hernandez were not immediately available on Monday to comment on the book.
Two days after Hernandez's suicide and approximately a month before his murder conviction was tossed out, Newsweek published an article suggesting that Hernandez's motive for the murder was an attempt to hide his sexual orientation.
In the foreword, Jenkins-Hernandez claims that she never saw any sign that Hernandez was gay but adds that she doesn't fault him if he was keeping his identity a secret.
"There has been much speculation about Aaron's sexuality since his death," she wrote. "I can say this: Aaron was very much a man to me. I saw no indication that he was gay or homosexual."
Jenkins-Hernandez in the forward also discusses how researchers who studied Hernandez's brain after his death discovered he had advanced CTE, the degenerative brain disease caused by repeated blows to the head.
"This may sound weird to say about someone you love, but I feel like CTE researchers hit the jack pot when they got Aaron's brain," she wrote. "After all we had been through — his arrest, his trial, and his death — it was still devastating news. I cried because I realized I had tried to help him for so long, but there was nothing I could have done. I cried because there was a battle going on within his brain and he didn't even know it."
"I hope all those who read this book see what we went through and understand the importance of having someone in your corner. While that was my role in Aaron's heart, Jose maintained that role in the courtroom," she said of the attorney-turned-author.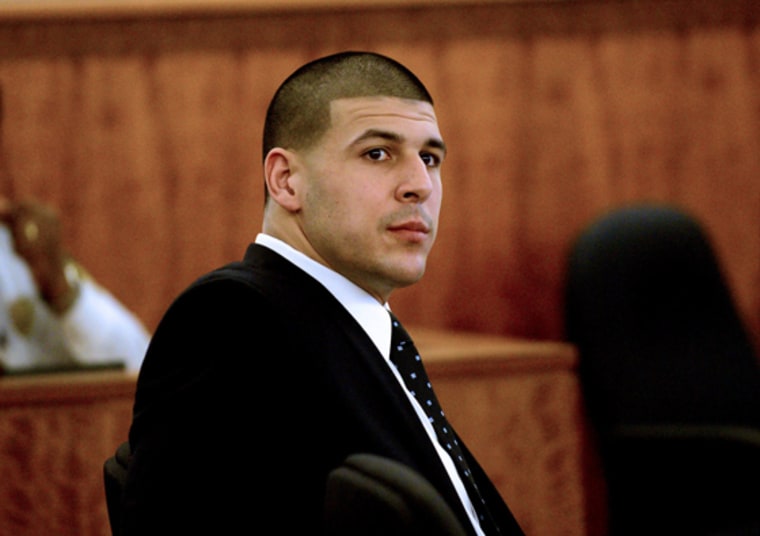 In Hernandez's final note to Jenkins-Hernandez, which were obtained by NBC Boston, Hernandez tells his high school sweetheart that she is his angel and asked her to tell his story.
George Leontire, a member of Hernandez's defense team who is openly gay, told the New York Post that Hernandez "acknowledged" to him that he was homosexual.
"This man clearly was gay," Leontire said. "Acknowledged. Acknowledged the immense pain that it caused him. I think that he also came out of a culture that was so negative about gay people that he exhibited some self-hatred."
Leontire declined to comment to NBC News.
"Unnecessary Roughness," published by Hachette Books, is set to be released on Tuesday.