Aaron Hernandez won't respond to accusations that he shot a friend in the face after a night out at a Miami strip club, his lawyers said in court papers filed Wednesday.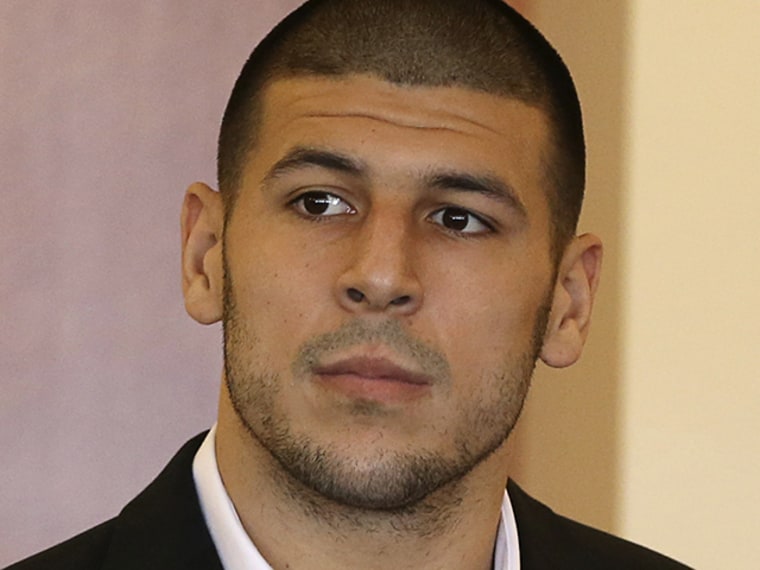 Attorneys for the former New England Patriots tight end, responding to a civil suit filed by 30-year-old Alexander Bradley, invoked Hernandez Fifth Amendment right against self-incrimination.
 "Defendant asserts his rights under the Fifth Amendment and, therefore, declines to respond to the allegations," lawyers wrote in a court filing.
Bradley claims Hernandez shot him in the car on the way to Palm Beach after they argued at Tootie's strip club in Miami in February.
The lawyers made the Fifth Amendment assertion 13 times in response to specific allegations contained in Bradley's civil lawsuit. The lawsuit seeks $100,000 in damages for Hernandez's alleged negligence in handling the weapon.
According to the Palm Beach police, Bradley was found on the ground bleeding and in a fetal position outside a John Deer landscaping business in Riviera Beach, Fla., at 7 a.m. on Feb. 13.
The case became inactive when Bradley refused to cooperate with a emergency officials, telling them he didn't know who shot him.
Four months later Bradley named Hernandez as the shooter in the lawsuit.
Bradley lost his right eye, required several surgeries to reconstruct his face, and still requires more medical treatment, his lawyers said.
Hernandez, 24, is being held without bail in Massachusetts after being charged with first-degree murder in the killing of his 27-year-old former friend Odin Lloyd on June 17.
Four other people — including Hernandez's fiancé — face charges stemming from that case.
U.S. District Court Judge Kathleen Williams, who is hearing the civil case, denied Hernandez's request to delay the proceedings until the murder charges are resolved.
The New England Patriots released Hernandez shortly after he was accused in Lloyd's death.
The Associated Press contributed to this report.
Related: