The process to remove the California judge who sentenced former Stanford University swimmer Brock Turner to only six months for sexual assault formally got under way Monday as organizers filed recall paperwork.
Fifty Santa Clara County community leaders — including San Jose Vice Mayor Magdalena Carrasco — submitted their notice of intention to collect signatures to put the recall of Superior Court Judge Aaron Persky on the June 2018 ballot.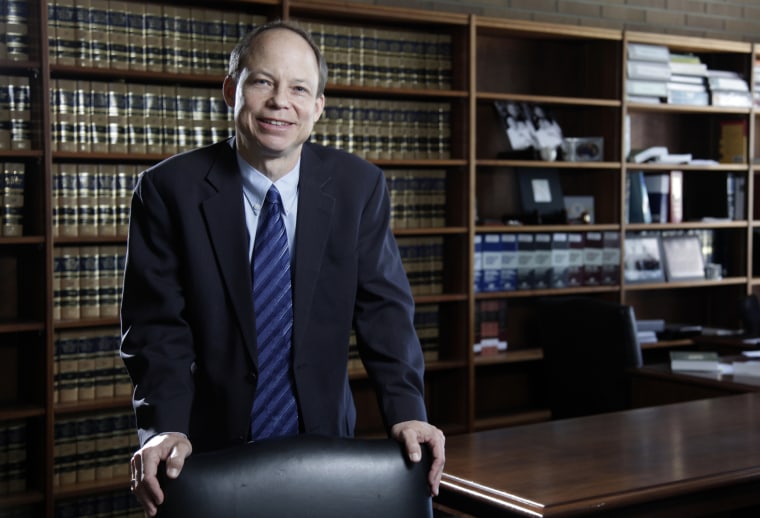 Persky was widely condemned last year for sentencing Turner, then 20, to just six months in the county jail — he ended up serving only three months — after he was convicted of sexually assaulting an unconscious woman on campus. Turner was also put on three years' probation.
"Santa Clara County residents deserve a judge who will protect victims — not rapists," the recall organizers said in their petition (PDF) Monday.
Persky has seven days to respond to the petition. On a website he set up to oppose the recall campaign, he wrote that he has "a reputation for being fair to both sides," declaring: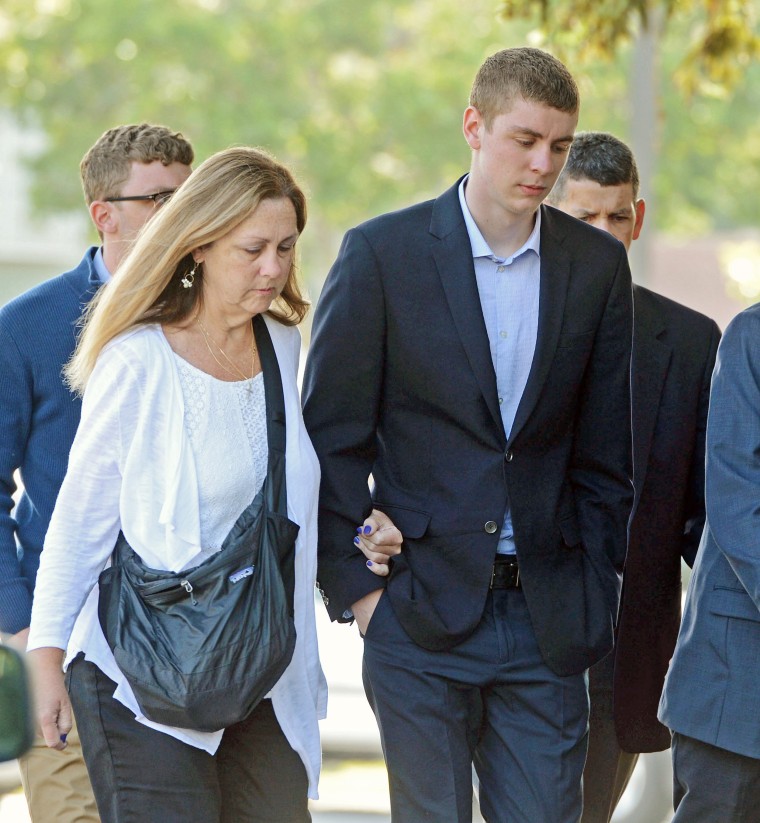 "I believe strongly in judicial independence. I took an oath to uphold the Constitution, not to appease politicians or ideologues. When your own rights and property are at stake, you want the judge to make a fair and lawful decision, free from political influence."
Organizers have 160 days to gather 58,634 valid signatures, a hurdle that Bob Livengood, the former mayor of Milpitas, said at a news conference Monday would pose no problem.
"We are going to work day and night for the next 12 months, and we are going to recall Aaron Persky from office," he said.
Michelle Dauber, the Stanford law professor who is leading the recall campaign, said: "Women have had enough of rape culture. We are ready to take action and recall this judge."
After the Turner sentence, Santa Clara County District Attorney Jeff Rosen successfully sought to remove Persky from another sexual assault case. Persky later transferred to civil court at his own request.
The California Commission on Judicial Performance received thousands of complaints about the Turner sentence. But in December, it said it had found "no clear and convincing evidence of bias, abuse of authority, or other basis to conclude that Judge Persky engaged in judicial misconduct warranting discipline."