ABC News announced on Saturday that it had suspended chief investigative correspondent Brian Ross for a "serious error" in his reporting about former National Security Adviser Michael Flynn's guilty plea for lying to the FBI.
The longtime television news correspondent was suspended for four weeks without pay after Ross reported on air Friday that President Donald Trump directed Flynn to make contact with Russia's government during the 2016 presidential campaign.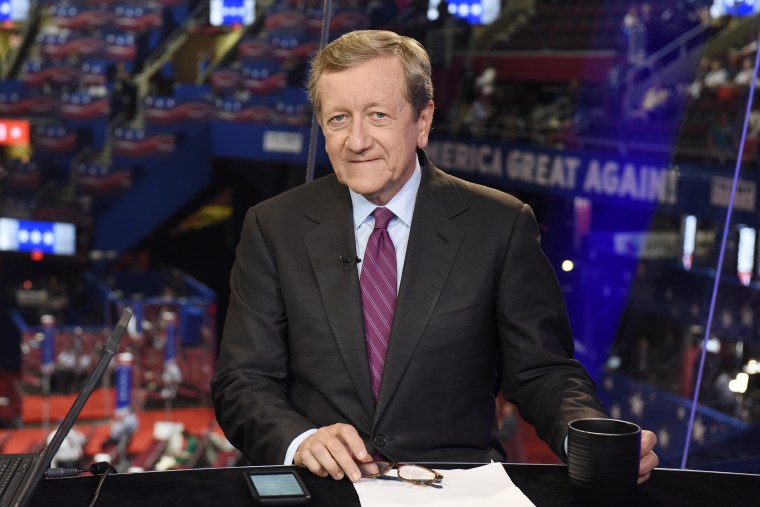 ABC News later issued a "clarification" that stated Trump had told Flynn to speak to Russia after the former real estate mogul won the election.
"We deeply regret and apologize for the serious error we made yesterday," ABC News said in a statement on Saturday. "The reporting conveyed by Brian Ross during the special report had not been fully vetted through our editorial standards process. As a result of our continued reporting over the next several hours ultimately we determined the information was wrong and we corrected the mistake on air and online."
As new outlets reported Friday morning that Flynn had decided to cooperate with special counsel Robert Mueller's investigation into Russia's meddling in the 2016 election, Ross went one step further.
Related: Trump tweet suggests he knew Flynn had lied to FBI at time of firing
While on air during a live "special report," Ross reported, citing a Flynn confidant, that then-candidate Trump had ordered Flynn to contact the Russians, an explosive charge that would have conflicted with the president's statement during a news conference in February that "I didn't direct, but I would have directed him because that's his job."
Ross appeared on "World News Tonight" later Friday to explain his error, which caused the markets to plummet temporarily. Ross said in the "clarification" that his source later told ABC News that Trump had asked Flynn to contact the Russians after the election as president-elect.
"It is vital we get the story right and retain the trust we have built with our audience — these are our core principles," ABC News added in its statement. "We fell far short of that yesterday. Effective immediately, Brian Ross will be suspended for four weeks without pay."
Ross acknowledged the suspension late Saturday, saying in a tweet, "My job is to hold people accountable and that's why I agree with being held accountable myself."
Trump attacked Ross in a tweet late Saturday, slamming his "horrendously inaccurate and dishonest report on the Russia, Russia, Russia Witch Hunt."
Ross is a former national correspondent for NBC News.