It is "abhorrent and unacceptable," actor Paul Bettany said in front of demonstrators ready to march Sunday in New York City. He was one of thousands in a crowd stretching back what appeared to be seven blocks, from Times Square on 42nd Street to 35th Street.
"What do we want? Gender equality. When do we want it? Now," they demanded on International Women's Day, which kicked off two weeks of meetings at the U.N. to discuss the status of women in the U.S. and abroad.
In the U.S., the problem is no less pronounced than it is elsewhere. According to the U.S. Census, women make less than 80 percent of what men do. Women hold 19 percent of seats in Congress. And among CEOs of Fortune 500 companies, fewer than 5 percent are women.
Marching from the U.N. to Times Square, Sunday's domenstrators were national, international, multiethnic, multi-gender, old and young, tall and small. In Toronto, more than 5,000 were inspired by a viral campaign to take the streets. And there were hundreds of thousands more around the world, including in Nigeria, Turkey, India, Bangladesh, Germany and France.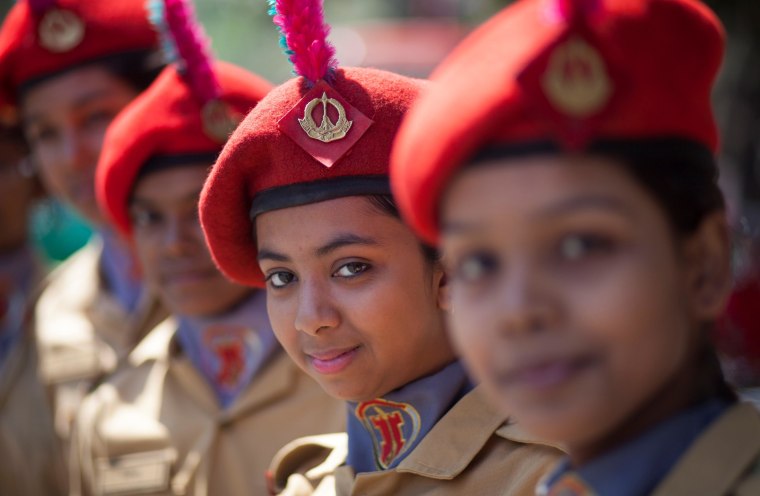 The global gatherings were reminiscent of the thousands who gathered in New York in 1908. They started it all — women and supporters of women pushing for equal pay, equal rights and an end to violence against women.
This year, encouraging action in front of the microphone was "Nip/Tuck" and "90210" actress AnnaLynne McCord, who revealed: "I was raped. … I'm a survivor of sexual assault. … For almost 10 years, I was silent."
UN Secretary-General Ban Ki Moon said, "When we are not using half of our population, we are wasting 50 percent of our resources." Ban went on to describe why he made gender equality his No. 1 priority and why he has appointed more women than all previous secretarys general. Women are "not seen as a full member of the family," he said. "They have not been treated equally."
Bettany, the actor, said that while preparing for his new movie, "Shelter," he learned that almost three-quarters of the homeless in New York are women. "I am here for my daughter as well as my two sons," he said.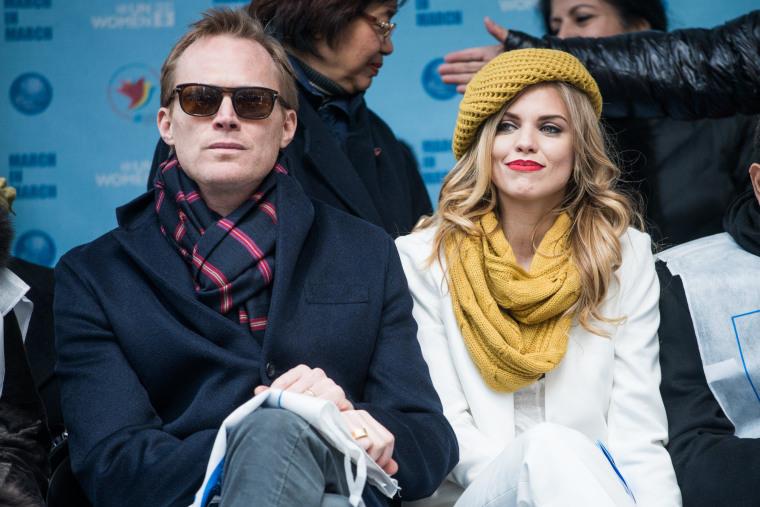 IN-DEPTH