The 14-year-old girl critically injured when an Uber driver went on a shooting spree in Kalamazoo, Michigan, over the weekend, is "fighting for her life," her family said Tuesday.
Abigail Kopf was shot Saturday night at a Cracker Barrel, the last of three sites where Jason Brian Dalton allegedly opened fire at random. By the end of the rampage, six people were dead — including the four women that Abigail was with: Mary Jo Nye, 60; Mary Lou Nye, 62; Barbara Hawthorne, 68, and Dorothy Brown, 74.
Doctors first thought Abigail could become brain-dead and had started planning to harvest her organs for donation when she squeezed her mother's hand. Her mother, Vicki Kopf, described the moment as "breathtaking."
"It was a miracle on its own," Kopf said. "You don't expect it and then, all of a sudden, it's there." Abigail is squeezing hands more often and wiggling her toes now, Vicki Kopf said.
But Abigail's doctor, Aaron Lane Davies, said she is still on a ventilator and remains "critically ill."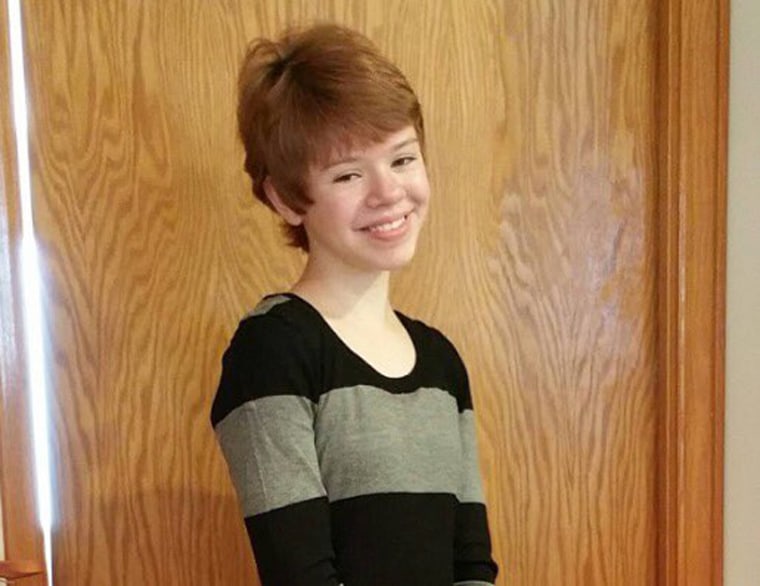 "In spite of the seriousness of her injuries, we are encouraged by her relative stability over the last several days and her responsiveness to her parents and our team," Davies said.
Related: Kalamazoo Shooting Victims Were Attacked Doing Ordinary Weekend Activities
Abigail is "fighting for her life," her father, Gene Kopf added. "She is strong-willed and she is fighting."
He said his daughter "is going to have a very tough road to recovery," especially since one of the women killed was a grandmother figure. "It's tough enough being a 14-year-old girl when everything's going well," he said.
Dalton was charged with six counts of murder and ordered held without bail Monday.
Gene Kopf said his family empathized with Dalton's family. "Our thoughts are with the Dalton family, who are also suffering at this time," he said. "We want his family to know that we don't hold anything against the family members."
If you'd like to make a donation to the Kopf family to help cover medical expenses, visit this fund set up through the Battle Creek Community Foundation.