The Jan. 6 school day seemed normal to Abigail Zwerner, a first grade teacher in Newport News, Virginia, until she heard rumblings that one of her students had a gun. Fear consumed her as the day dragged on and school officials didn't act, she said.
Then, just before 2 p.m., while perched at a small table where she was reading to her students, she fixed her eyes on a 6-year-old boy sitting several feet away. His tiny fingers were wrapped around the trigger of a 9 mm handgun.
"I just will never forget the look on his face that he gave me while he pointed the gun directly at me," Zwerner, 25, said, recounting the harrowing moment at Richneck Elementary School in an interview that aired Tuesday on NBC's "TODAY" show.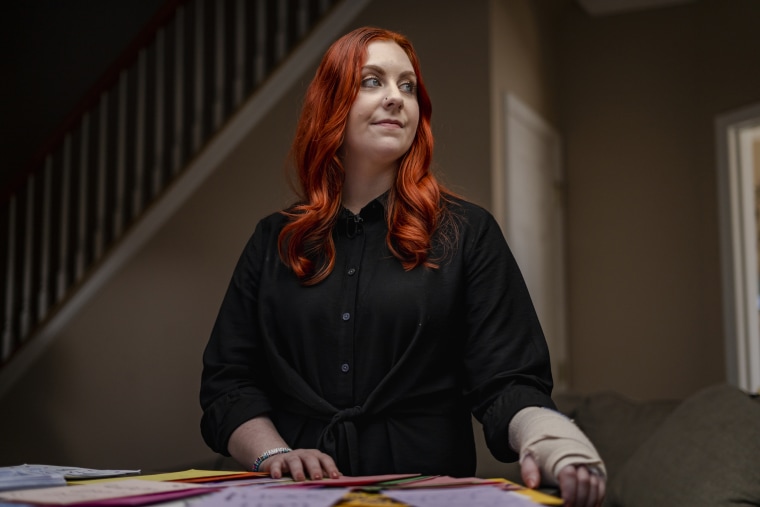 A bullet ripped through her left hand, rupturing bones before it lodged in her upper chest, where it remains. Although she was seriously wounded, she sprang into action to quickly collect the other children and usher them to safety. Frightened screams echoed in the class of about 20 students.
"That was pretty shocking itself," she said of getting shot without warning. "But I just wanted to get my babies out of there."
The events that followed were a blur, she said, speaking publicly for the first time Monday with "TODAY" co-anchor Savannah Guthrie. And, Zwerner said, she's still coming to grips with the trauma and her recovery journey in an incident that grabbed national headlines and exposed what other teachers and parents described as failures by school administrators.
Zwerner wasn't even sure she would survive. After she fled her classroom, she went to the school office, and her breathing grew heavy and her vision dimmed. She lay on the floor as two co-workers applied pressure to stem the bleeding before an ambulance arrived.
More on the Virginia teacher who was shot
She didn't know at the time that one of her lungs had collapsed. She said the fact that the bullet struck her hand first before it entered her chest most likely saved her life, because her hand took the initial impact.
"I remember I went to the office and I just passed out," she said. "I thought I had died."
At the hospital, Zwerner's twin sister, Hannah, and their mother, Julie, rushed to her side.
"She looked bad. Really out of it, really fragile," Hannah recalled.
Doctors at Riverside Regional Medical Center began what would be the first of multiple operations, inserting pins to stabilize the bones in her hand. Zwerner said she is undergoing physical therapy and is uncertain whether her hand will function as it once had.
"It's tragic how much her life has changed and just to see her having to go through what she's going through," Julie Zwerner said, "to see how hard she's trying, how difficult just raising one finger of her left hand can be. But she keeps trying. She is inspiring."
After Newport News police concluded their investigation last month, the local prosecutor's office is reviewing the case to determine whether anyone should face criminal charges. Newport News Commonwealth's Attorney Howard Gwynn said he wouldn't seek charges against the 6-year-old given that a child that young wouldn't have the competency to understand the legal system or adequately assist an attorney.
A lawyer representing Zwerner said she expects to file a lawsuit in two weeks after she sent the Newport News school board an intent-to-sue notice almost three weeks after the shooting. The notice alleges that over a few hours on Jan. 6, the school employees warned an assistant principal three different times that the student was armed but that she failed to call police or institute a lockdown.
"There were failures on multiple levels in this case, and there were adults that were in positions of authority that could have prevented this tragedy from happening and did not," lawyer Diane Toscano said Monday.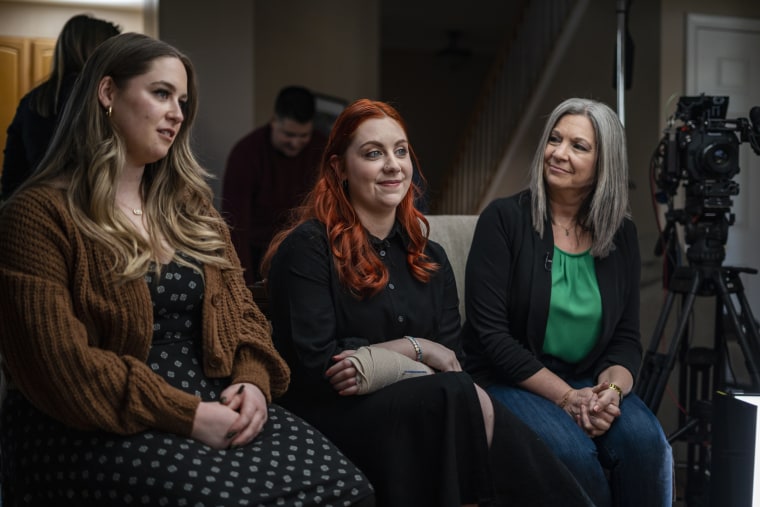 Toscano has said the boy had behavioral issues and a pattern of troubling interactions with school staff members and other students. The notice of intent to sue said he was suspended for one day for breaking Zwerner's cellphone and returned the next day with the 9 mm handgun he used to shoot her.
The boy's family said in a statement that the weapon had been "secured" in the home and that they have "always been committed to responsible gun ownership and keeping firearms out of the reach of children."
The family also said the boy has an acute disability and, in the wake of the shooting, was receiving the "treatment he needs" in court-ordered temporary detention at a medical facility.
Police said the child's mother bought the gun he used legally, but they haven't specified how he obtained it or whether it was safely secured, as the family has claimed.
James Ellenson, a lawyer for the family, said in an email Monday that they "welcome the prosecutor's decision" not to seek charges and that they "continue to pray for Ms. Zwerner's complete recovery."
Toscano declined to comment about the decision not to charge the boy but said, "I do feel that there are people that need to be held accountable."
Newport News Public Schools declined to comment on the allegations. A spokeswoman has said the district couldn't comment about allegations against school officials in an ongoing internal investigation nor share any information in the student's educational record, citing the criminal investigation.
The district said in a statement Tuesday that the safety and well-being of students and staff members are its most important priorities.
"We will continue to do whatever it takes to ensure a safe and secure teaching and learning environment across all our schools," the statement said.
As a result of the shooting, the school board installed full-time security and metal detectors at Richneck.
Zwerner, meanwhile, said she's taking each day at a time. She comes from a family of educators, including her mother and her sister. After having graduated from James Madison University in Virginia, she began her career teaching virtually during the Covid pandemic.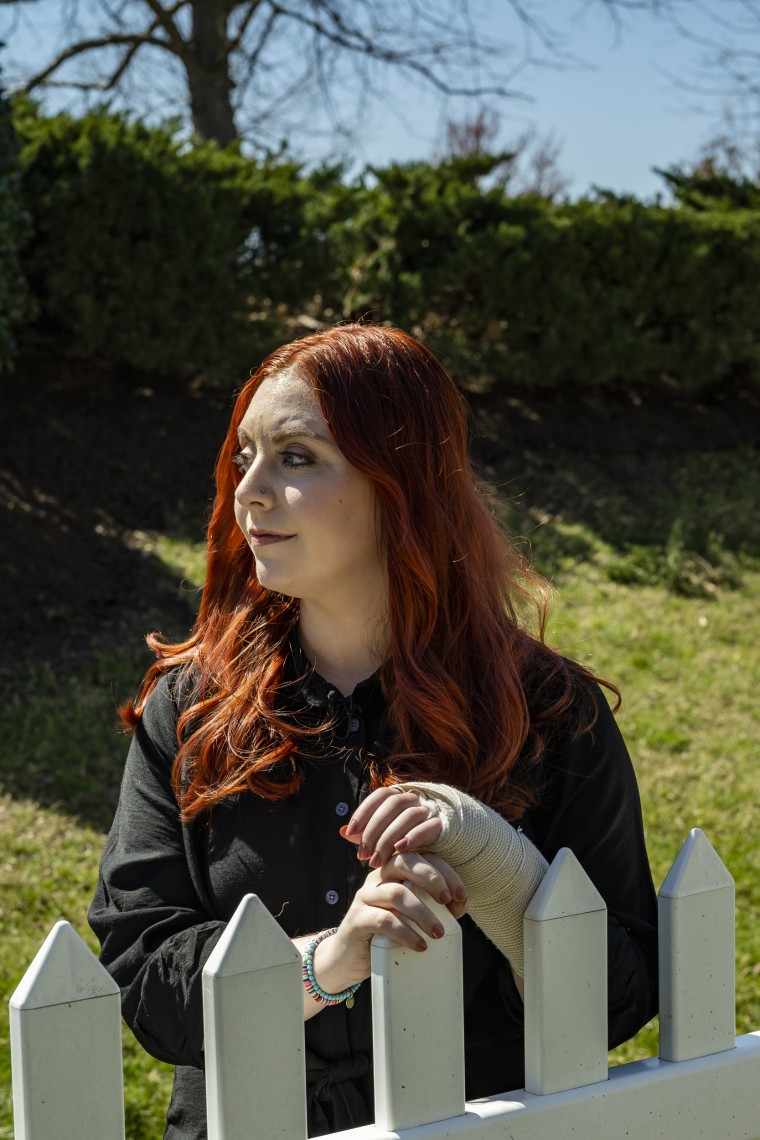 In 2020, her father, John, a veteran Newport News firefighter and paramedic, died unexpectedly at home.
Her job as a teacher became a bright spot in her life, and the first time she stepped foot in her classroom at Richneck was life-affirming.
"It was amazing. It was the moment that you had been waiting for. Like, this is what I've been practicing. This is what I've studied," Zwerner said. "It's finally here."
But almost dying has changed her, she said, and she's uncertain whether returning to the classroom will be in her future. Even getting out of bed for physical therapy can be grueling, she added.
"I'm not sure when the shock will ever go away because of just how surreal it was and, you know, the vivid memories that I have of that day. I think about it daily," Zwerner said. "Sometimes I have nightmares."
For now, she is grateful for the cards and messages of hope and resilience from strangers who've learned of her story.
On her right wrist is a charm bracelet that reads "Smile." She does so when she thinks of the young faces of her students, who she is thankful weren't hurt.
"I love each and every one of them. I'm very grateful that they're all alive and they're safe and they're healthy," she said. "And I just miss them dearly."