A new report finds that anti-abortion violence last year was higher than it's been in 20 years — and now that newly confirmed conservative Republican Attorney General Jeff Sessions will oversee law enforcement initiatives that protect providers from harm, many advocates are on edge.
According to the 2016 National Clinic Violence Survey published last Thursday by the Feminist Majority Foundation, 34.2 percent of U.S. abortion providers reported "severe violence or threats of violence" in the first half of 2016.
That number is up from 19.7 percent in 2014 — and before that, the highest recent peak came in 1995, with an average of 24 percent.
Anti-abortion terrorism peaked in the mid-90s as a wave of shooting murders and bombings took the lives of doctors, medical receptionists, clinic escorts, and off-duty police officers. But it peaked again in 2015, according to the National Abortion Federation's (NAF) 2015 Violence and Disruption Statistics report, spurred by a widely publicized series of videos aimed at smearing Planned Parenthood.
In 2015, U.S. abortion providers were targeted in three murders, nine attempted murders, and 94 reports of death threats. The numbers briefly "leveled out" in 2016, said NAF President Vickie Saporta, but they're still higher than they've been since the '90s. And, according to Saporta, violent sentiments began to cycle upward again after the election of President Trump.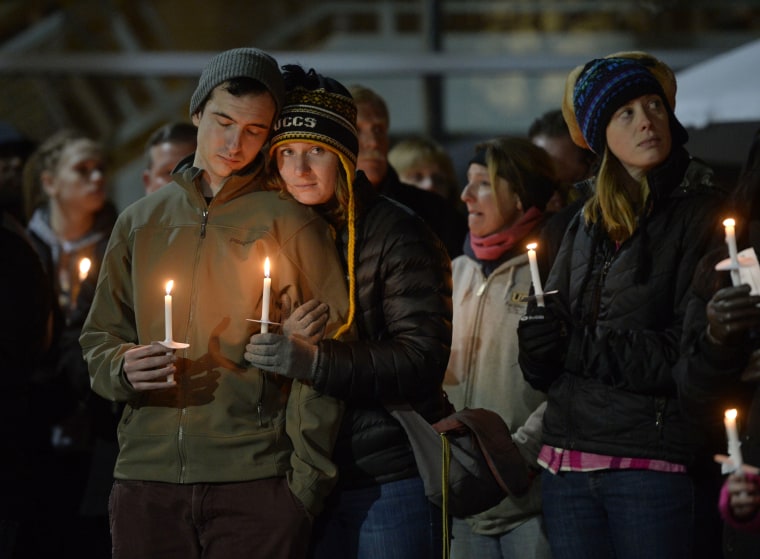 "After the elections, we uncovered more than three times the negative commentary ... in terms of online speech," said Saporta, going on to explain NAF's distinction between "negative commentary" and direct threats. "When people post things like 'we should murder all abortion providers,' we consider that negative commentary. But if they say 'Doctor so-and-so deserves to be killed,' that's a direct threat that we would turn over to law enforcement."
Law enforcement, said Saporta, are invaluable in clinic violence prevention. NAF regularly works with the Justice Department's National Task Force on Violence Against Health Care Providers — created after the 1998 shooting death in New York of Dr. Barnett Slepian — to track and report serious threats.
The Department of Justice's clinic violence task force oversees investigations and prosecutions in major cases of anti-abortion terrorism, but it also acts as an enforcer within the ranks, briefing and training police departments when local abortion providers are having a difficult time engaging them to investigate threats.
"We're extraordinarily concerned about what a Justice Department under Sessions will do."
With Sessions — notably anti-abortion in his personal views and known as a senator for favoring the anti-abortion movement — at the helm of the Justice Department, Saporta worries that some major changes could be on the way. And those changes could translate into a frightening uptick in violence.
"We're extraordinarily concerned about what a Justice Department under Sessions will do," said Saporta. "We're concerned that he will not make investigating and prosecuting threats against providers a priority, and that he will not empower and resource the task force adequately to uphold federal law."
The primary federal law used to prosecute anti-abortion offenders is the Freedom of Access to Clinic Entrances Act (FACE) passed in 1994. FACE made it illegal to interfere with, intimidate, obstruct, or damage a reproductive health care facility.
When asked about potential changes to abortion-related policy, the Justice Department declined to comment.
Sessions, who said Roe v. Wade is "one of the worse, colossally erroneous Supreme Court decisions of all time," doubled down on his anti-abortion conviction during his confirmation hearings for attorney general. Beyond his personal beliefs, though, Sessions' own Senate voting record paints the picture of someone who isn't ruffled by violence against abortion providers.
According to reproductive rights group NARAL, Sessions "Repeatedly voted to allow violent, convicted anti-abortion offenders to escape their court-levied fines in bankruptcy." He also voted against creating a fund to increase security at clinics that were routinely under attack.
Saporta and other abortion rights advocates find it especially disheartening that extremist anti-abortion groups like Operation Rescue have publicly endorsed Sessions. Operation Rescue President Troy Newman issued a statement on Thursday cheering what he called the "strong pro-life convictions" of the new Attorney General.
"Under the Obama Administration, the Department of Justice turned a blind eye to abortion-related crimes, allowing abortion criminals to run amok over the lives of women and their babies. We look forward to a new era of justice where the laws of the land are enforced against those within the Abortion Cartel that have behaved as if they are above them," said Newman.
Newman is a former board member for the Center for Medical Progress, the group behind a controversial series of videos that Planned Parenthood claimed used deceptive editing to make it seem like the organization's representatives were engaging in black-market sales of fetal limbs.
None of this looks good to Saporta, who said that the Center for Medical Progress videos appeared to be the cause of 2015's sudden explosion in violence against clinics.
"We saw what happened in 2015 when they kept repeating these false accusations, the murder and the arsons," said Saporta. "We can't afford to go back to that place."
Editor's Note: A previous version of this story reported that David Daledien was indicted by a Texas court in connection to the Planned Parenthood videos. The charges were subsequently dismissed. Additionally, an early version described Newman as being a board member for the Center for Medical Progress. He is no longer listed as being associated with the group.