Hundreds of stolen guns have been found en route to Chicago after the firearms went missing Sunday from a United Parcel Service facility in Memphis, Tennessee, authorities said Tuesday.
Police in Midlothian, Illinois, recovered the guns that were reported missing on Sunday when two people driving a U-Haul truck stole the weapons from a UPS facility, said Ronnie Dahl, Chicago Public Information Officer for the Bureau of Alcohol, Tobacco, Firearms and Explosives.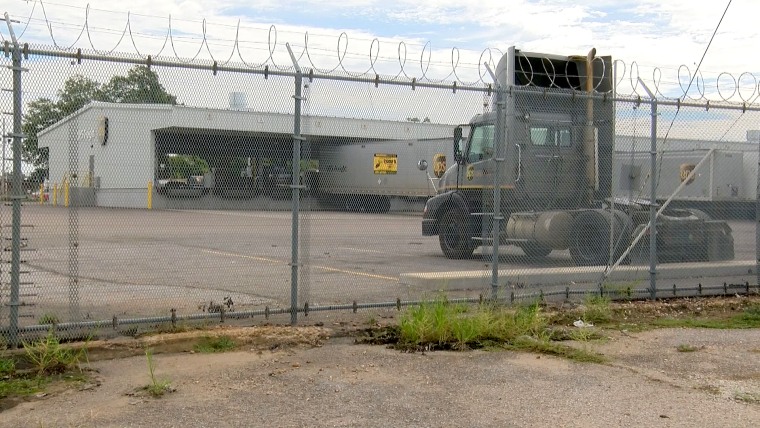 According to a copy of the criminal complaint obtained by NBC News, Midlothian police received a call around 3 p.m on Sunday about suspicious activity in a store parking lot in the Chicago suburb. The suspects fled the scene upon being questioned by police, leaving behind a U-Haul van filled with an estimated 364 Ruger caliber firearms.
Two suspects connected to the robberies were charged, with only one currently in custody, according to a statement by the ATF Chicago division.
One of the suspects, Taveyan Turnbo denies participating in the theft that took place in Memphis and claims that he was helping the other suspect and his brother sell the guns, according to the complaint. The suspects confessed to selling at least three of the stolen firearms for $400.
Authorities say they are still looking for 24-year-old Roland Jackson of Chicago and are offering up a $5,000 for information leading to an arrest, according to a statement issued by the ATF Chicago division.
UPS spokesperson Glenn Zaccara said the company is cooperating with law enforcement and will "make no further comments while their investigation is underway."
Following the incident Sunday night, the ATF said the heist was one of the largest single gun thefts the agency has investigated, according to bureau spokesman Michael Knight.
Sixteen pallets of firearms had arrived to the Memphis distribution center from a Ruger factory in North Carolina on Friday and were scheduled to depart for Dallas, Texas on the day parts of the shipment was stolen.
ATF agents and the Memphis Police Department had been reviewing manifests and bills following the theft to determine where the guns were shipped from and where they were going.