A judge set a new trial date Thursday for accused mass murderer James Holmes, the Aurora, Colo., movie theater shooter.
The trial, initially slated to start this month, is now scheduled to begin Oct. 14 — but District Judge Carlos Samour said the date may change again because Holmes' lawyers are planning to challenge a recent order to have a new sanity evaluation done.
Holmes, 26, is charged with multiple counts of first-degree murder and attempted murder related to the July 2012 shooting spree during the Batman film "The Dark Knight Rises" that left 12 dead and 70 others wounded.
He has pleaded not guilty by reason of insanity. Defense lawyers concede Holmes was the lone gunman in the suburban Denver theater shooting, but argue he was in the midst of a psychotic episode during the rampage.
Prosecutors are seeking the death penalty.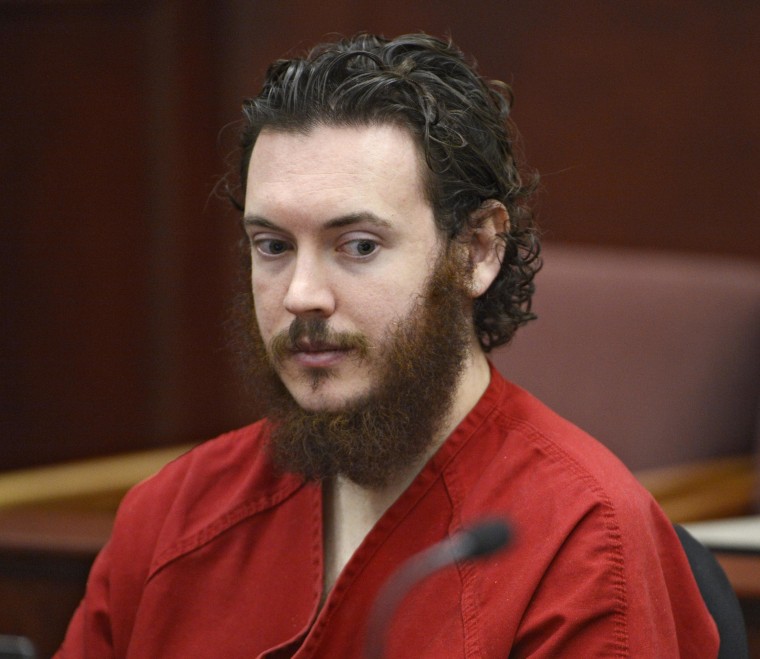 Holmes, a former neuroscience graduate student, underwent a court-ordered psychiatric evaluation last summer. The results have not been made public, but were given to the judge and attorneys. Prosecutors, insisting the examination had "numerous deficiencies," sought a second evaluation.
Samour ordered the second evaluation be finished by July 11. Defense attorneys have said they will challenge the order for a second evaluation, and may appeal to the state Supreme Court.
Prosecutor Rich Orman said most of the victims in the case want to move more quickly: "They prefer that the trial had started long ago."
"I understand those wishes, but there's nothing I can do about it. I'm not going to allow things to be rushed," Samour responded.
Holmes appeared in court on Thursday for the hearing, his wrists and ankles in shackles. His hair and beard, which were long and ungroomed in previous court appearances, were neatly trimmed.
Samour expects to issue 6,000 jury summonses for the case — making it one of the largest jury calls in U.S. history, according to The Denver Post.
The next hearing in the case is set for April 28, when the defense is expected to make several challenges to the Colorado death penalty statutes.
—Jack Chesnutt and Elizabeth Chuck