A suspected Mexican drug kingpin known as "Gordo," or "Fatso," was indicted Tuesday for allegedly funneling enough fentanyl "to kill millions" in New York City.
Francisco Quiroz-Zamora, 41, was nabbed on Nov. 27 when he arrived by train at the city's Penn Station to personally collect a payment for drug deals he unwittingly negotiated with an undercover officer, authorities said. His five alleged accomplices were busted earlier.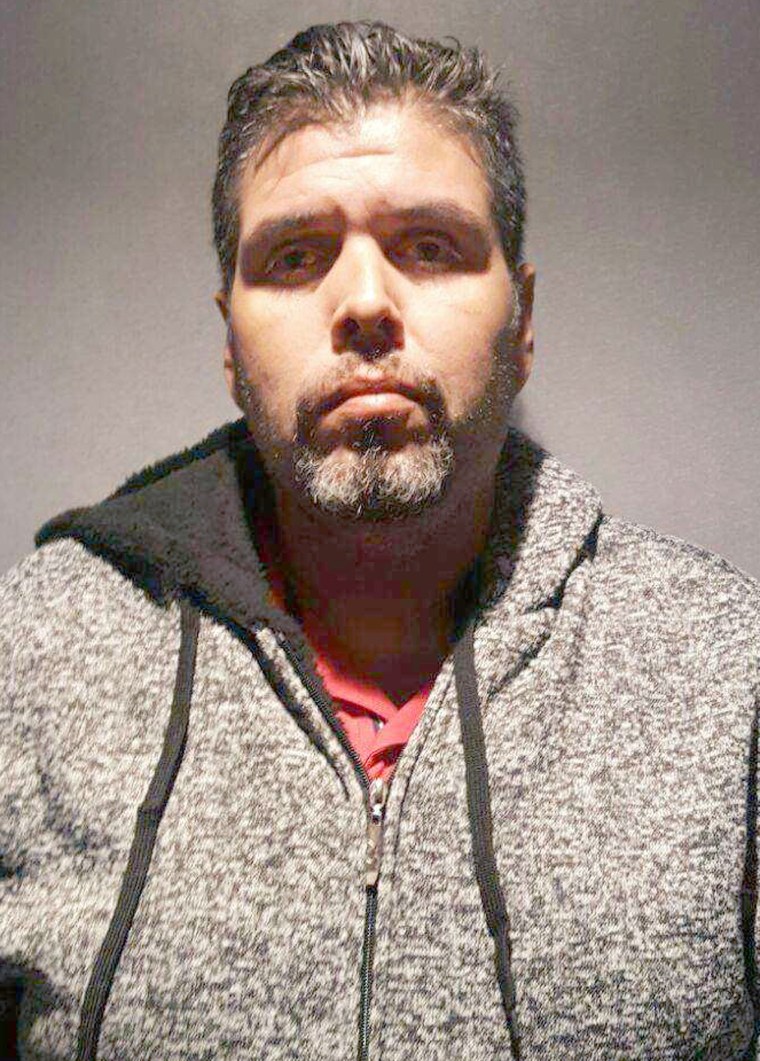 "This investigation provides the American public with an inside view of a day in the life of a Sinaloa Cartel drug trafficker; including international travel, money pick-ups, and clandestine meetings," DEA Special Agent in Charge James Hunt said in a statement. "Quiroz-Zamora oversaw the delivery of multi-kilogram loads of fentanyl to New York, powerful enough to kill millions. The Strike Force and the Office of the Special Narcotics Prosecutor acted quickly and efficiently to seize the toxic kilograms before hitting the streets and arresting all conspirators, including the Kingpin."
Based in the city of San Jose del Cabo, Mexico, Quiroz-Zamora was charged with operating as a major trafficker, first-degree sale or a controlled substance and second-degree conspiracy.
Charged with second-degree conspiracy, criminal possession of controlled substances in the first and third degrees, criminal facilitation in the second degree, and criminal possession of a firearm are Carlos Ramirez, Jesus Perez-Cabral, Johnny Beltrez, David Rodriguez and Richard Rodriguez.
It was Quiroz-Zamora who "allegedly orchestrated two sales of fentanyl" to an undercover officer posing as a drug dealer in June 2017, authorities said.
That led to the arrest of Ramirez and the biggest fentanyl bust ever in New York City when DEA agents seized 44 pounds of the deadly painkiller at The Umbrella Hotel in The Bronx.
Despite the setback, Quiroz-Zamora and the undercover negotiated another sale that resulted in police swooping down last August on a Manhattan apartment just six subway stops from Trump Tower and arresting Perez-Cabral, Beltrez and the Rodriguez's.
"Agents conducted a search and recovered two large ziplock bags containing powder, 1,100 individual dose glassine envelopes stamped with the brand name 'UBER,' a loaded .25-caliber Beretta pistol and $12,000 in cash," authorities said in a statement.
They also seized "ledgers, multiple cellphones and drug paraphernalia, such as stamps, a heat sealing device, gloves, masks and empty glassines branded with assorted stamps, including 'Panda' and "Wild Card,'" prosecutors said
They found over five pounds of "powdered fentanyl plus 1,100 glassine envelopes containing fentanyl," they said.
The arrests and indictments were the result of a "long-term" investigation by a group of agencies, including New York City's Special Narcotics Prosecutor's Office and the New York Organized Crime Drug Enforcement Strike Force, which is comprised of members of the NYPD, DEA, IRS and the New York City Sheriff's Office.
While the opioid epidemic has hit the Rust Belt states especially hard, it has also cut a deadly swath through New York City with more than 1,400 fatal overdoses in the city last year, officials said.