An accused neo-Nazi facing federal explosives charges — and who authorities say threatened in online chatrooms to kill people and blow up infrastructure — was granted a request for bond after a judge said he was not a threat to the community.
Brandon Russell, 21, allegedly stored bomb-making materials at his Florida apartment, where authorities said they also found white supremacist propaganda and a framed photograph of Oklahoma City bomber Timothy McVeigh.
After talking with police, Russell went to a gun shop and purchased two hunting rifles and hundreds of rounds of ammunition, prosecutors said.
He was charged with possession of unregistered destructive devices and unlawful storage of explosive material.
But U.S. Magistrate Judge Thomas McCoun III ruled on Friday to grant bond for Russell.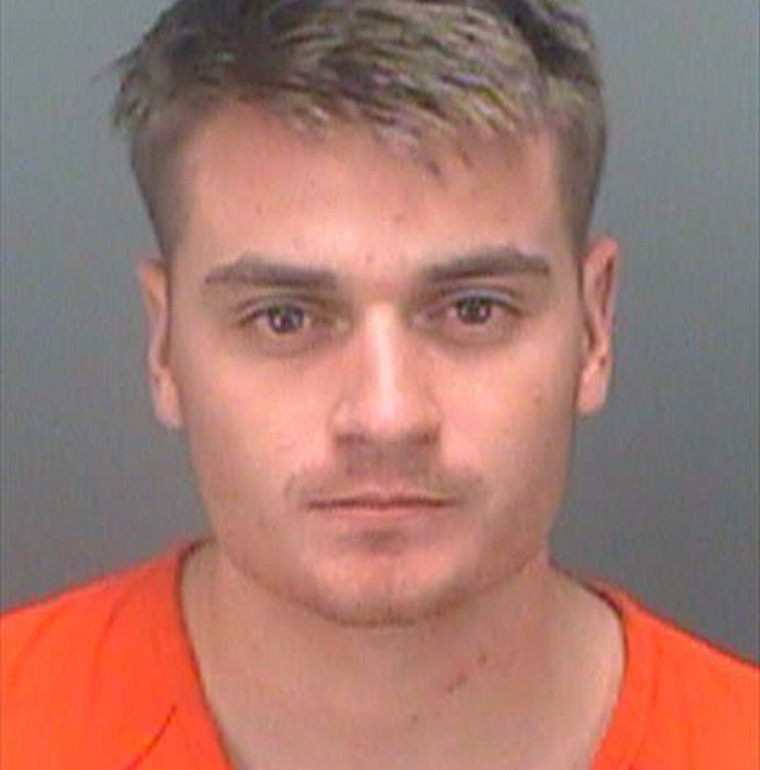 "I am unable to conclude there is clear and convincing evidence that Defendant represents a threat to any other person and the community should he be released," McCoun, a federal judge for the Middle District of Florida, wrote in his ruling.
The explosive materials were discovered in Russell's Tampa apartment last month during an investigation into the murder of two of his roommates — allegedly at the hands of another roommate, 18-year-old Devon Arthurs.
Arthurs allegedly told authorities that he and all of his roommates shared neo-Nazis beliefs until Arthurs converted to Islam.
Arthurs allegedly confessed to killing his two roommates because they "disrespected his Muslim faith," according to Tampa Bay police.
The accused killer said Russell participated in online neo-Nazi chat rooms "where he threatened to kill people and bomb infrastructure," according to a criminal complaint against Russell.
The Tampa Police Department found a cooler containing a "white cake-like substance" that technicians immediately realized was HMTD, an explosive material, in a garage area of the apartment, according to the complaint.
Related: Neo-Nazi-Turned-Muslim Charged With Killing Roommates
Within a short distance were other materials used in explosives, as well as electric matches and empty ammunition casings with fuses that could be used to detonate explosive devices, wrote a special agent with the FBI in the complaint.
Inside Russell's bedrooms, law enforcement also found white supremacist propaganda, a framed photograph of Oklahoma City bomber Timothy McVeigh, firearms and ammunition.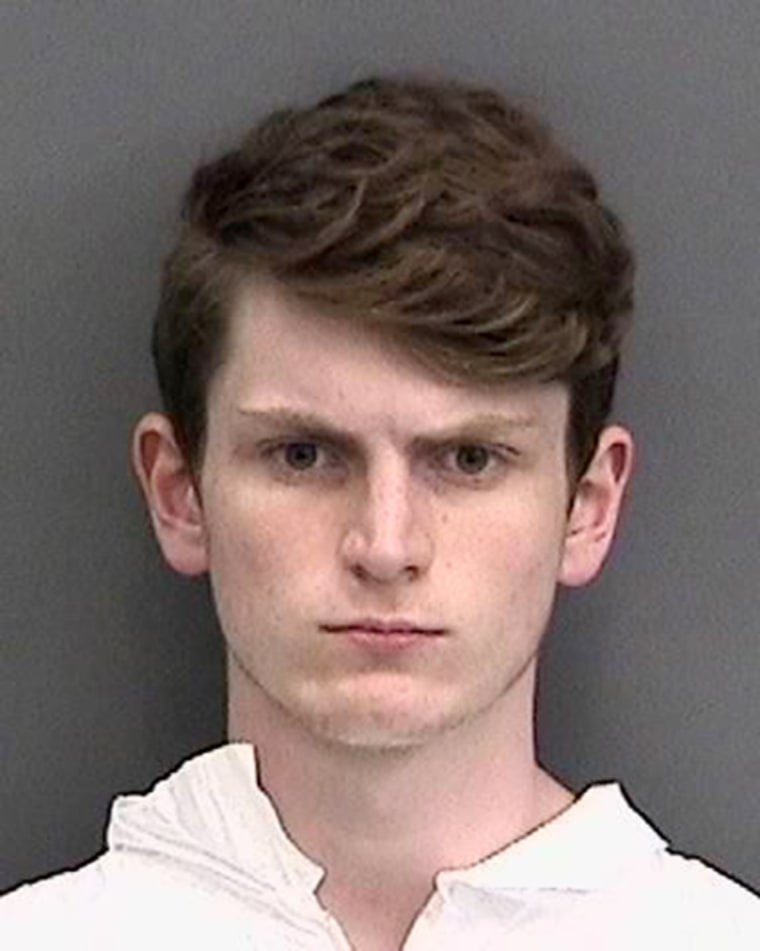 Russell admitted that he held neo-Nazi beliefs and that he had manufactured and owned the bomb-making materials, authorities said.
He also said he was a member of the self-organized group known as "Atom Waffen," German for "atomic weapon," according to the complaint.
When asked about why he had those materials, Russell allegedly said he was in an engineering club at the University of South Florida in 2013 and used the HMTD to "boost homemade rockets" and send balloons into the atmosphere.
"Based on my training and experience, HMTD is too energetic and volatile for these types of uses," FBI special agent Timothy Swanson said in the complaint.
McCoun wrote on Friday that there was "no evidence" Russell actually intended to use the materials as a bomb.
"There is no evidence of the prior use of the substances found in his garage or any clear evidence that the substance would be used," he wrote.
He also said Russell's purchase of firearms and ammunition was "concerning," but not enough.
"His purchase of two rifles and ammunition so soon after speaking with the police is concerning information but insufficient to establish clear and convincing evidence as called for by the statute," McCoun wrote.
The conditions of his release would be set in a separate order, he wrote.
Prosecutors argued Russell should be kept in jail while awaiting trial and filed a motion asking the judge to reconsider releasing Russell and staying his order of release.
"Russell's release poses both a danger to others and to the community, and no combination of conditions will reasonably assure that he will appear before this Court as directed and the safety of any other person and the community," Acting U.S. Attorney for the Middle District of Florida W. Stephen Muldrow said in the motion.
Pinellas County records show Russell is still in jail there and a hearing is scheduled for Tuesday on the motion to revoke the order granting Russell's release.