Joint Base Andrews in Maryland was thrown into chaos Thursday morning after a person mistakenly reported an active shooter during a preplanned active shooting drill, NBC News has learned.
The base was placed on lockdown after 9 a.m. ET while officials executed safety protocols and cleared every room to ensure there was no actual gunman on site. The base initially tweeted that it was looking at a report of an active shooter.
Roughly 90 minutes later, the base tweeted "all clear".
The confusion unfolded after a person on the third floor of the Malcolm Grow Medical Clinic, the U.S. Air Force's hospital at the base, looked out the window and saw two people carrying long guns — phoned in what they saw which triggered the lockdown. An already-scheduled active shooter drill was taking place at the time, law enforcement officials said.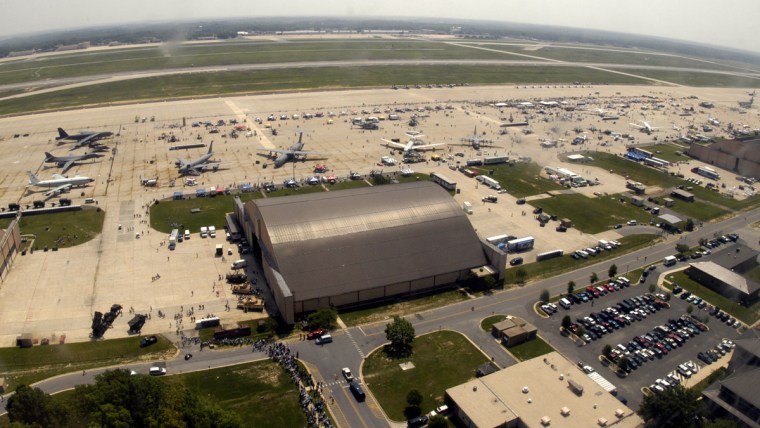 Officials said the lockdown was done out of an abundance of caution.
Air Force One flies in and out of the high-profile base and is often used by dignitaries traveling to Washington, D.C.
Vice President Joe Biden was supposed to fly out of the base later Thursday morning for events in Ohio.
The base is under the jurisdiction of the U.S. Air Force 11th Wing, Air Force District of Washington.