Nine people have died after a public transit employee opened fire on co-workers at a Northern California rail yard on Wednesday, authorities said. The shooter took his own life.
Calls of shots fired came about 6:34 a.m. PT near 100 W. Younger Ave. in downtown San Jose, drawing a large law enforcement response, the Santa Clara County Sheriff's Office said.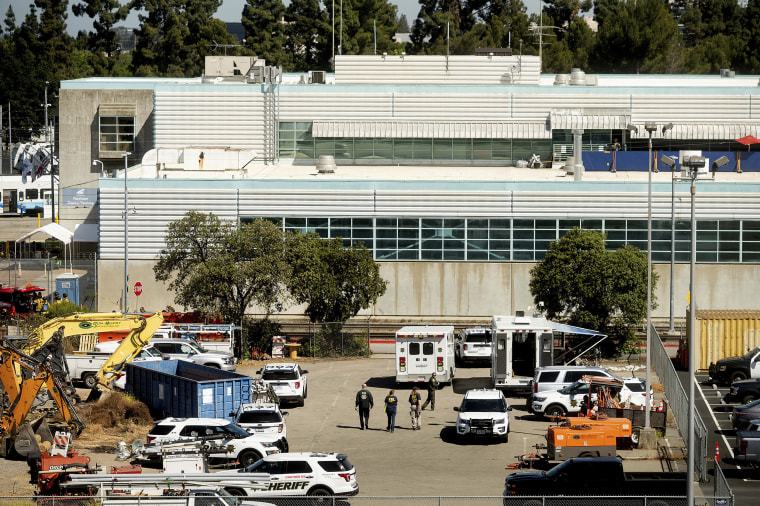 The shooter was identified as Samuel Cassidy, an employee of the Santa Clara Valley Transportation Authority (VTA), law enforcement sources said. He shot and killed himself at the scene, officials said.
Nine people were killed, not including the shooter, officials said. One person had been wounded and was listed in critical condition but died later on Wednesday, the County of Santa Clara said in a statement.
The victims were identified Wednesday by the Medical Examiner-Coroner as Paul Delacruz Megia, 42; Taptejdeep Singh, 36; Adrian Balleza, 29; Jose Dejesus Hernandez III, 35; Timothy Michael Romo, 49; Michael Joseph Rudometkin 40; Abdolvahab Alaghmandan, 63; and Lars Kepler Lane, 63. Alex Ward Fritch, 49, was the ninth victim who died Wednesday evening.
Santa Clara County Sheriff Laurie Smith said Thursday morning that the dead were found in two buildings, leading investigators to believe that Cassidy "went from building to building."
He had two semiautomatic handguns and 11 loaded magazines, according to the sheriff. Investigators are looking into whether Cassidy targeted specific co-workers, but they do know "he was very deliberate, very fast. He knew where employees would be," Smith said.
A motive is still unclear. "What in the world could prompt someone to take this kind of action? We don't know at this point," Smith said.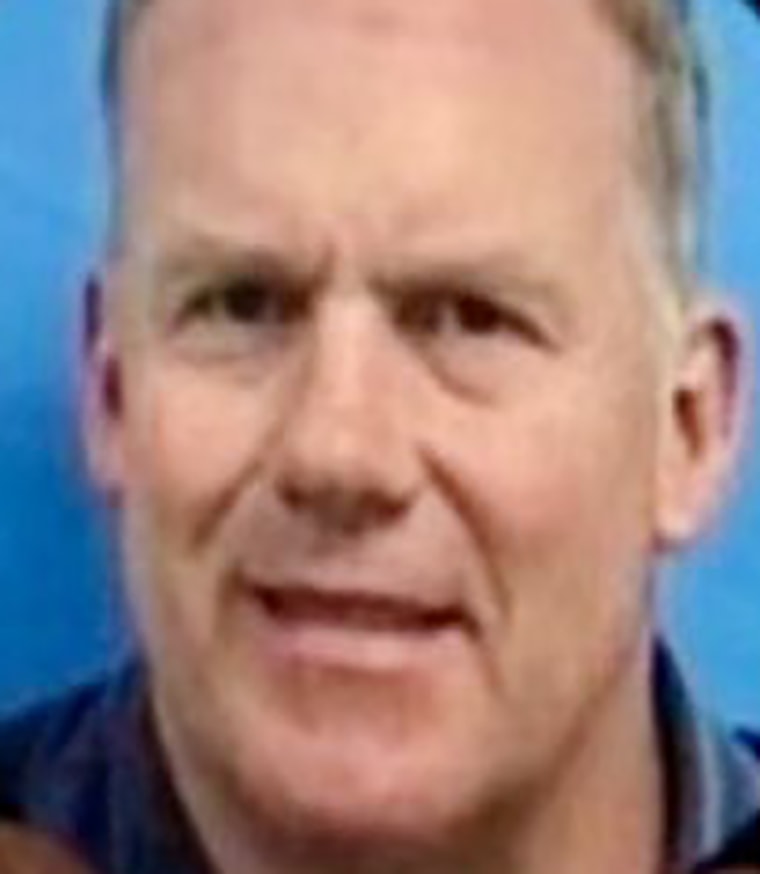 The early morning attack came at a particularly busy time at the transit hub as overnight workers overlap with, and passed off their duties to, colleagues checking in for early-morning shifts.
Smith said her deputies and San Jose police officers arrived quickly after the initial 911 calls.
"I know for sure that when the suspect knew that law enforcement was there, he took his own life," Smith said.
"The deputy sheriffs … the officers from San Jose PD ran into the building when shots were being fired and I know that it saved many lives."
Citing an "active shooter," deputies told the public at 7:12 a.m. PT to steer clear of the neighborhood, about 50 miles south of downtown San Francisco.
"This is a horrific day for our city, and it is a tragic day for the VTA family, and our heart pains for the families and the co-workers because we know so many are feeling deeply this loss of their loved ones and their friends," San Jose Mayor Sam Liccardo said.
Investigators found "several possible suspicious devices" on VTA property, the sheriff's office said in a statement.
The bomb squad, FBI and ATF responded to the scene. Smith revealed Thursday that materials for bombs — "precursors to an explosive" — were located in what investigators believe was Cassidy's locker.
Cassidy is believed to be the only shooter involved, according to officials.
"Public safety is assured at this point," sheriff's Deputy Russell Davis said.
About the same time gunfire erupted at the VTA yard, San Jose firefighters rushed to a home about 10 miles away near 1100 Angmar Court that was engulfed by flames, officials said. That home was Cassidy's, law enforcement sources said.
Authorities believe there was ammunition inside the home and firefighters smelled an accelerant when they arrived, sources said.
Investigators are working on a theory that Cassidy planted an explosive in the home to go off around the same time as the shooting, Smith said Thursday.
The Younger Avenue address is a light rail yard of the VTA, which provides bus, rail and shuttle services to the booming Bay Area suburb and technology hub.
Davis called the shooting scene a VTA "control center," which is a "hub that stores multiple VTA trains and a maintenance yard as well."
The shooting happened "on the VTA light rail yard but it did not happen in the operations control center," VTA Board Chairman Glenn Hendricks said.
Hendricks added he was proud of transit workers who stayed on the job and kept moving commuters in the face of Wednesday's violence.
"A horrible tragedy has happened today," Hendricks said. "I could not be more proud of the VTA organization. As I drove here, I saw VTA buses out on the road."
The suspect was described as a "substation maintainer," law enforcement sources said. And state public employee records showed a VTA employee named Samuel Cassidy, with that position, who made $114,426.17 in 2019 wages, the last data available.
An ex-girlfriend of Cassidy, who asked to remain anonymous, told NBC News she thinks he's "not mentally stable."
She and Cassidy dated for six months in 2008 after meeting on Match.com. He lived in San Jose, and she lived in San Mateo. They saw each other about once a week, and after six months, Cassidy asked her to marry him despite the fact that he complained they weren't having enough sex. She refused, and he didn't take it well.
"He was so angry, yelling and screaming," she said. "And then he started making trouble for me."
One day not long after the breakup, she said he stole her brand new car out of her driveway — a 2008 Toyota Camry, which he had the key for. She said she reported it to police, but nothing happened. He returned the car a month later, with a broken bumper and other damage.
In March 2009, he filed a restraining order against her, online court records show. The ex-girlfriend said he made up the claims. She went on to file a restraining order against him.
She said she was shocked, but not totally surprised, when she heard he was responsible for the shooting.
Cecilia Nelms, who was married to Cassidy for about a decade until he filed for divorce in 2005, told The Associated Press that Cassidy had a bad temper and would tell her that he wanted to kill people at work.
"I never believed him, and it never happened. Until now." Nelms said.
She added that Cassidy would come home from work angry about things that happened during the day.
As he vented, "he would get more mad," she said. "He could dwell on things."
Nelms said she would get scared when Cassidy lost his temper, adding that she believed he was someone who could physically hurt others.
Nelms, who had not been in contact with Cassidy for 13 years, said he had been treated for depression.
The scene of the shooting is at the center of regional law enforcement operations, as the rail yard is within a half-mile of the San Jose Police Department, the Santa Clara County Sheriff's Office and District Attorney headquarters.
The VTA yard is also about 35 miles north of Gilroy, where three people were killed in a shooting at a garlic festival less than two years ago.
California Gov. Gavin Newsom lamented the "rinse and repeat" nature of American gun violence.
"There's a numbness ... there's a sameness to this," he told reporters at the scene in San Jose on Wednesday.
"Anywhere, USA. It feels like this happens over and over and over again. Rinse and repeat, rinse and repeat."
The shooting comes amid a yearlong rise in nationwide gun violence and record firearm sales.
President Joe Biden urged Congress to take immediate action on the issue of gun control, saying that the current violence is "enough" following the shooting Wednesday.
"There are at least eight families who will never be whole again," Biden said in the statement. "There are children, parents and spouses who are waiting to hear whether someone they love is ever going to come home. There are union brothers and sisters — good, honest, hardworking people — who are mourning their own."
White House principal deputy press secretary Karine Jean-Pierre said the federal government is keeping in close contact with law enforcement in San Jose.
"We will continue to stay in close contact with them and offer any assistance as needed," she said. "What's clear, as the president has said, is that we are suffering from an epidemic of gun violence in this country, both in mass shootings and in the lives that are being taken in daily gun violence that doesn't make national headlines."
If you or someone you know needs mental health support, contact the National Alliance on Mental Illness Helpline at 1-800-950-NAMI (6264) or info@nami.org. If you or someone you know is at risk of suicide, please call the U.S. National Suicide Prevention Lifeline at 800-273-8255, text TALK to 741741 or go to SpeakingOfSuicide.com/resources for additional resources.