A suspected gunman was in custody after two campus officers were fatally shot at a private liberal arts college in Virginia on Tuesday, officials said.
In an email to students, faculty and staff, Bridgewater College President David Bushman identified the victims as police officer John Painter and safety officer J.J. Jefferson.
"These officers were close friends, known to many of us as the 'dynamic duo,'" Bushman said. "John was J.J.'s best man in his wedding this year. They were beloved by students, faculty and staff. I hurt for their families and loved ones, as I know we all do."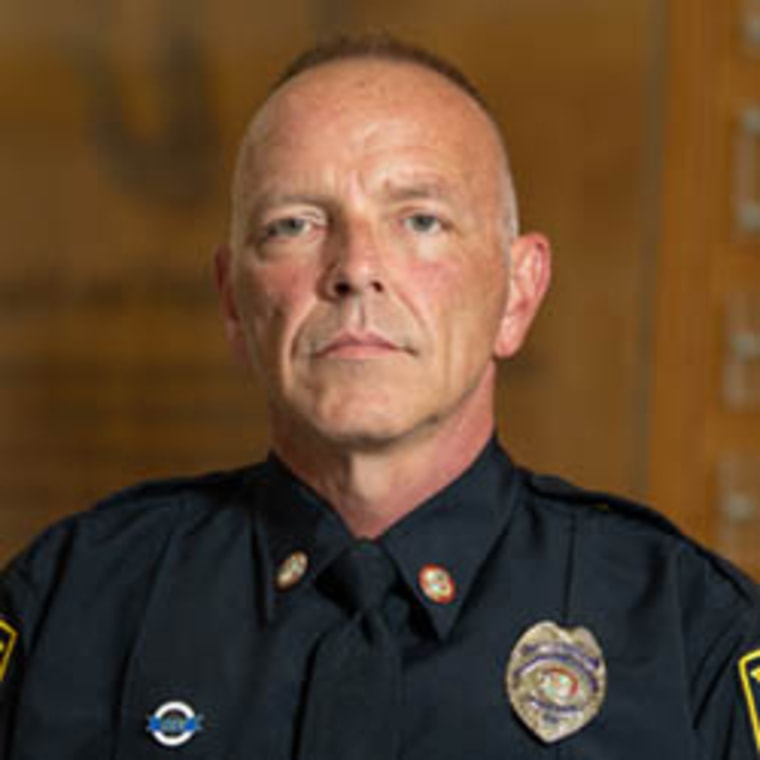 "This is a sad and dark day for Bridgewater College," he added.
Virginia State Police spokeswoman Corrine Geller identified the alleged shooter as Alexander Wyatt Campbell, 27. Campbell is accused of two counts of capital murder, first-degree murder and using a firearm in commission of a felony, Geller said.
Campbell attended the college, which is about 140 miles west of Washington D.C., from 2013 to 2017. He was a member of the track and cross country teams, a college spokesperson said Wednesday.
Campbell was being held without bond at the Rockingham County jail, she said.
A suspected motive in the shooting also wasn't clear. It wasn't clear if Campbell has a lawyer.
The officers were shot after responding to a report of a suspicious person at 1:20 p.m., Geller said. Campbell was allegedly at Memorial Hall, a building where he wasn't supposed to be, she said.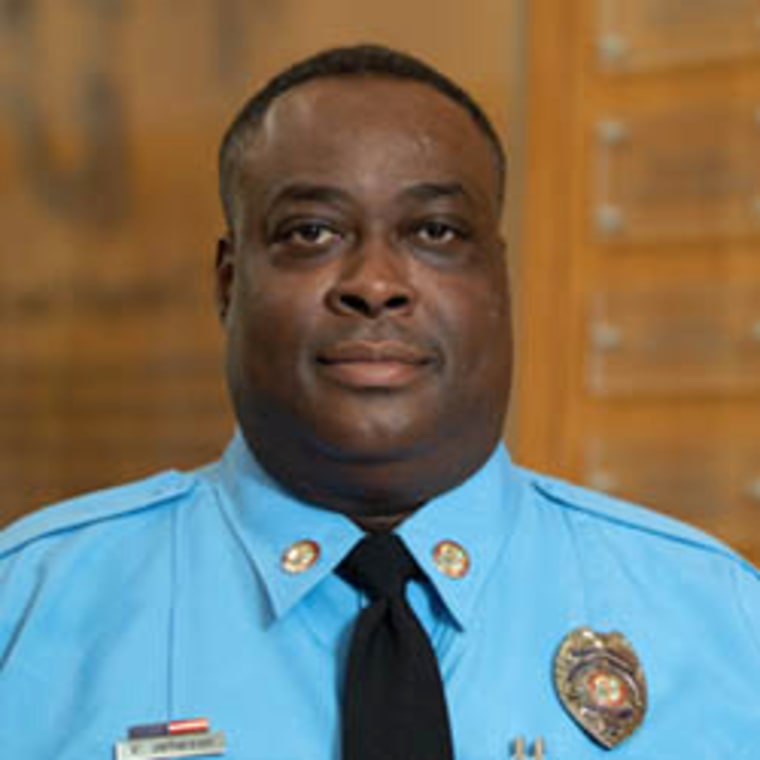 After a brief interaction with Jefferson and Painter, Campbell allegedly opened fire, fatally striking them, then fled on foot, Geller said. The campus of roughly 1,800 students was placed on lockdown as nine law enforcement agencies responded to the shooting.
After a brief manhunt, Campbell was captured on an island in the North River without incident, Geller said. Officers waded through the water to take him into custody, she said.
A photographer at a local newspaper, the Daily News-Record of Harrisonburg, appeared to capture a photo of the suspect's apprehension. In the image, a shirtless man can be seen lying on his stomach on the river's south bank as 10 officers, most with their rifles drawn, approach him.
Campbell suffered what Geller described as a non-life-threatening gunshot wound, though it wasn't clear if an officer fired at him or the injury was self-inflicted. Only Painter was authorized to carry a gun, Geller said.
Bridgewater campus police Chief Milton Franklin said that Painter joined the department in 2019 after retiring as police chief in the nearby town Grottoes. Jefferson was hired the year before, he said.
"Their loss is being deeply felt by our students, faculty, staff, and alumni across the globe," Franklin said. "We keep their families in our hearts and prayers during this incredibly difficult time."