By reminding state courts Monday that it was illegal to jail people because they can't pay fines, the U.S. Department of Justice has thrown its weight behind civil rights advocates who have accused local judges of operating modern-day "debtors' prisons."
Until now, the effort has been led by organizations like the American Civil Liberties Union, the Southern Poverty Law Center and Human Rights Watch, which have sued courts around the country to force reforms.
But Monday's letter from the Justice Department's Civil Rights Division put chief justices and court administrators on notice that the feds are joining the fight.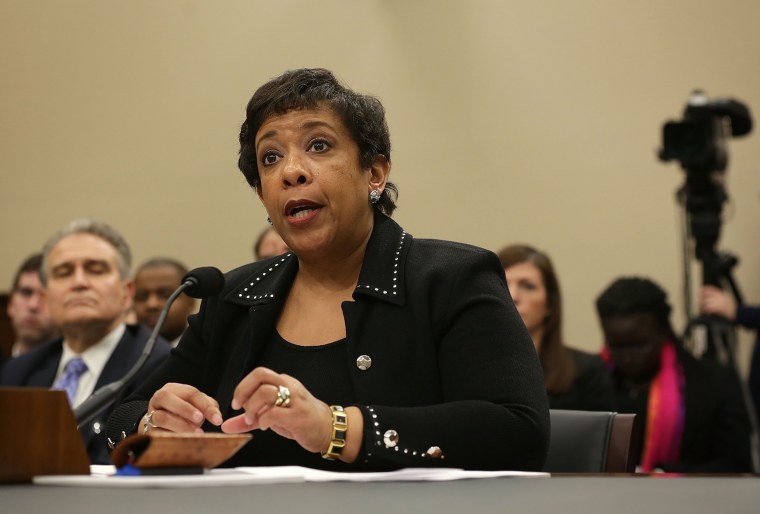 "In one stroke, the DOJ has powerfully amplified these efforts," said Nusrat Choudhury, a lawyer in the ACLU's racial justice program. "The DOJ is sending a strong message that judges should voluntarily comply and take a hard look at their policies before they get in trouble."
Related: Reformers Seek to Undo Growth of New 'Debtors' Prisons'
The missive — a rare move, as it presses for changes in courts it does not control — is part of a broader campaign against what Attorney General Loretta Lynch called "the criminalization of poverty."
Those efforts began with the Civil Rights Division's examination of Ferguson, Missouri, where investigators found a court system that emphasized revenue over justice, forcing people into debt and jail — with blacks bearing a disproportionate burden.
The letter reminds judges that it is illegal to jail people because they cannot pay a fine, a protection enshrined by Supreme Court decisions. And it points out that the practice infringes on the Constitutional right to due process.
Those who end up behind bars often lose their jobs and fall deeper into poverty, the letter says.
Related: Report on Ferguson Exposes Broader Effort to Reform Municipal Courts
"Furthermore, in addition to being unlawful, to the extent that these practices are geared not toward addressing public safety, but rather toward raising revenue, they can cast doubt on the impartiality of the tribunal and erode trust between local governments and their constituents," the letter says.
Kathleen Hucks is one of those victims. She spent two years on probation for a drunken-driving conviction, but fell behind on payments to a for-profit supervision firm. The company, Sentinel Offender Services, asked a court for a warrant for her arrest. An officer arrested her in 2010, and she spent 20 days behind bars before a judge set her free.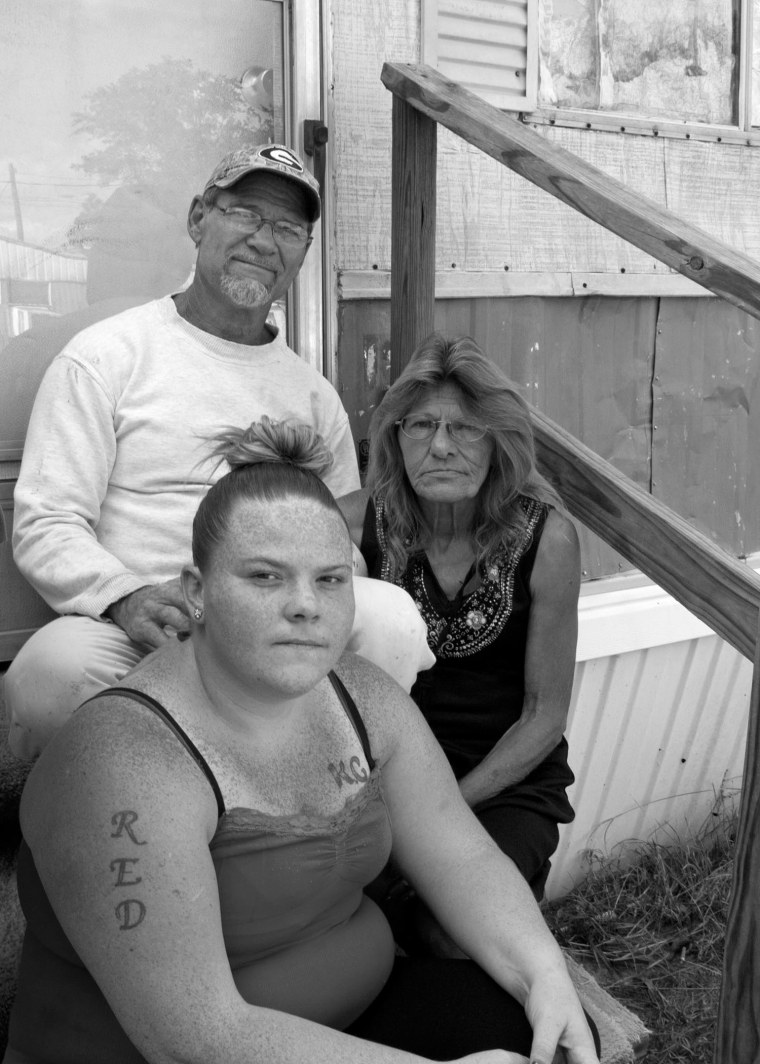 Hucks sued the company for false arrest and imprisonment, and in February she won a $50,000 settlement. She said she hoped her case, and the the Justice Department's letter, would help keep struggling people like her out of jail and allow them to improving their lives.
"I wish they would help these people get on the right path, not just slap on probation or jail," Hucks said Monday. "Just try to help them — help a lot of people get out for something stupid."
Elsewhere in Georgia, as well as in New Hampshire, New Orleans, Alabama, Ohio, Maine, Washington state and Colorado, courts have been forced to change their operations after civil rights groups found evidence that judges were incarcerating people who could not pay fines.
The groups have also targeted courts that use private companies to collect debt.
Related: 'Cash register justice': Private probation services face legal counterattack
The activists describe the practices as "modern-day debtors' prisons," although some officials say that comparison is unfair.
Debtors' prisons became common in early American criminal justice systems, but were abolished in the mid-1800s. The U.S. Supreme Court ruled in 1983 that courts must ask defendants about their ability to afford fines, and jail only those who willingly defy the system.
But those protections weakened as local courts began to lean on fees and fines during the economic crisis of the early 2000s.
Civil rights groups argue that states need to find a way to ease that fiscal pressure on local courts. In the end, they say, it ends up costing local governments much more to jail people than to collect their fees.
"Judges say, 'I don't want to charge these fees, but there's pressure from the state legislature,'" said Lauren-Brooke Eisen, a lawyer in the justice program at the Brennan Center for Justice. "They're told that if they don't charge the fees, they can't keep the lights on or pay their administrative staff."
In December, the Justice Department called together court officials, law enforcement authorities, advocates and researchers to address the issue.
Weeks later, organizations representing state judges and court administrators formed a group they called The National Task Force on Fines, Fees and Bail Practices to come up with solutions, including new laws and rules. The Justice Department has helped fund its work.
"State court leaders recognize the harmful impact inappropriately levied fines and fees have had, particularly on minority and economically disadvantaged communities," Maureen O'Connor, Ohio's chief justice and the task force's co-chair, said in a statement.
Related: Another State Faces Allegations of Illegally Jailing Poor
Vanita Gupta, an assistant attorney general who signed the letter, urged chief justices and court administrators in each state to forward the message to every judge in their jurisdictions, to expand training and to develop "bench books" to guide judges.
That recommendation mirrors what the ACLU got the state of Ohio and DeKalb County, Georgia to do in recent years. In those two cases, courts agreed to create "bench cards" reminding judges that they needed to determine a person's ability to pay a fine before deciding whether they should be jailed.
The method has worked, Choudhury said.
But because the letter isn't legally binding, the lawsuits will likely continue, she said.
"Litigation and advocacy of the sort that the ACLU has done is going to remain necessary to ensure enforcement of Constitution safeguards and to promote better understanding of how courts can provide rights to the poor," Choudhury said.
John "Jack" Long, a lawyer who represented Huck, said he'd like to see the Justice Department sue courts itself.
"I'm glad they're doing something, but I think that a little stronger letter saying we will bring civil lawsuits against communities," Long said.
That, he said, is the only way to force change.