Actor Jonathan Majors was arrested in New York City on Saturday after a woman alleged she was assaulted in what law enforcement described as a domestic dispute, police said.
Majors, 33, was taken into custody in the late morning based on allegations of strangulation, assault, and harassment, the New York Police Department said in a statement.
Priya Chaudhry, an attorney representing Majors, said that her team was gathering evidence to present the district attorney regarding Majors' innocence. She expects that "all charges will be dropped imminently."
"This evidence includes video footage from the vehicle where this episode took place, witness testimony from the driver and others who both saw and heard the episode," Chaudhry said.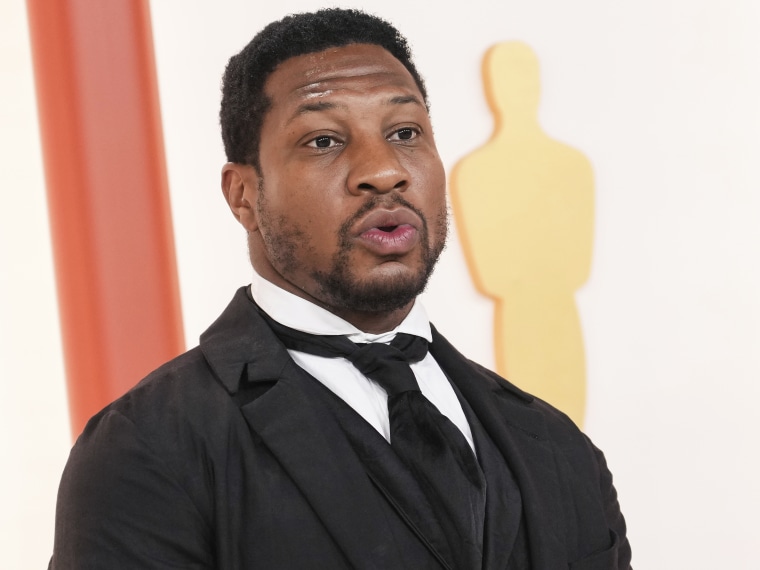 Police said they had responded to a 911 call from a location in the Chelsea neighborhood of Manhattan about 11:14 a.m. Saturday, where a woman, identified only as a 30-year-old, said she had been assaulted by Majors.
Police, who said they verified the woman's claims after a preliminary investigation, said she was injured in what the NYPD described as a domestic dispute.
"The victim sustained minor injuries to her head and neck and was removed to an area hospital in stable condition," the department said in its statement.
Majors' arrest was reported earlier Saturday by TMZ and other publications.
The actor, a star in "Creed III," "Ant-Man and the Wasp: Quantumania," and the critically acclaimed, 2019 independent film "The Last Black Man in San Francisco," has been the subject of a wave of spring publicity for projects that include U.S. Army television spots and a forthcoming film about NBA legend Dennis Rodman.
The arrest has upended the Army's newly launched advertising campaign that was aimed at reviving the service's struggling recruiting numbers.
Majors was the narrator of two ads at the heart of a broader media campaign that kicked off at the start of the NCAA's March Madness college basketball tournament.
In a statement Sunday, the Army's Enterprise Marketing Office said that the Army was aware of Majors' arrest and was "deeply concerned by the allegations." It added that while Majors "is innocent until proven guilty, prudence dictates that we pull our ads until the investigation into these allegations is complete."
Majors, raised in Lompoc, California, and educated in part at Yale, was a presenter earlier this month during the Academy Awards ceremony in Los Angeles.