Adnan Syed, the subject of the popular podcast "Serial," has been granted a new trial 16 years after being convicted of the murder of an ex-girlfriend in Baltimore, according to a court order released on Thursday.
Syed, 35, who has been serving life in prison, was granted a new trial on Thursday after a post-conviction hearing in February in which his attorneys argued he had received ineffective counsel and that a potential alibi witness had been overlooked by his lawyer.
Syed's attorney Justin Brown also argued at the hearing that cell tower evidence presented at the trial that linked Syed to the burial site of his ex-girlfriend was misleading and unreliable.
The 2014 season of the podcast "Serial" chronicled Syed's case and called into question whether he had received a fair trial.
Syed's former high school girlfriend, Hae Min Lee, was strangled and her body was dumped in the woods of a Baltimore park in January 1999.
An alibi witness and former classmate of Syed's, Asia Chapman, testified at the hearing that despite writing two letters and an affidavit saying she was with Syed at the library at the time prosecutors alleged he was committing murder, Syed's former lawyer Cristina Gutierrez failed to contact her.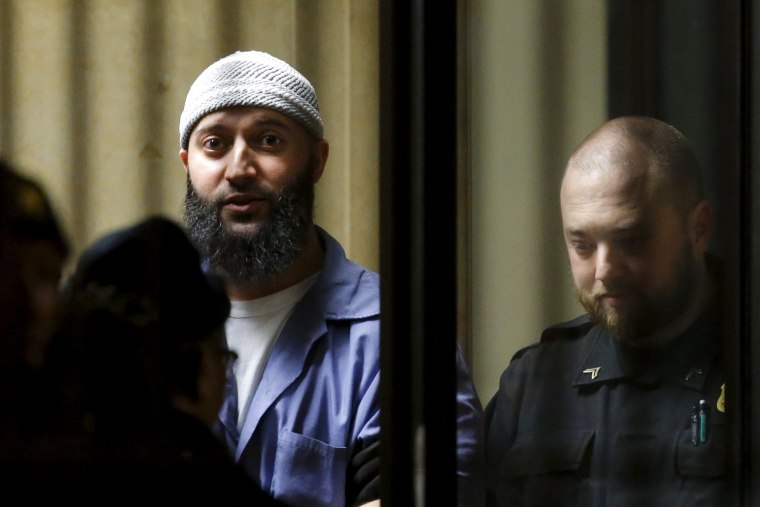 Syed was convicted in 2000 mainly on the testimony of an acquaintance, who claimed he helped Syed bury Lee. The prosecution at the time said the acquaintance's testimony was supported by the cell tower evidence, but there was no DNA evidence tying him directly to the murder or witness testimony of the murder itself.
A spokesperson for Maryland's attorney general said in a statement Thursday that the office believes the conviction is just, but agreed at least one issue would have to be resolved by appellate courts. "The State's responsibility remains to pursue justice, and to defend what it believes is a valid conviction," spokesperson Christine Tobar said.
Judge Martin P. Welch said in his opinion to grant the new trial that Syed's lawyer "rendered ineffective assistance when she failed to cross-examine the State's expert regarding the reliability of cell tower location evidence."
Welch also said Gutierrez's performance "fell below the standard of reasonable professional judgment" for failing to contact Chapman, but disagreed that her failure to contact the witness prejudiced Syed's defense.
Syed's lawyer Justin Brown said his family was "delighted" at the outcome of the hearing.
"I know how much this has weighed on me, that's a fraction of the pressure that's been put on that family," he said at a press conference Thursday evening. "They're happy."
Brown said he expected the state to appeal the decision, but that he was "prepared to fight."
"This was the biggest hurdle," he said. "It's really hard to get a new trial."
Brown was asked if he thought he would be here today without the influence of "Serial," which captivated millions of listeners.
"I don't think so," he said.