With electronics becoming ever harder to fix because of design and legal restrictions, a loose coalition of repair professionals and environmentalists is putting the screws to manufacturers that they claim are fattening their bottom lines by deliberately engineering disposability into their products.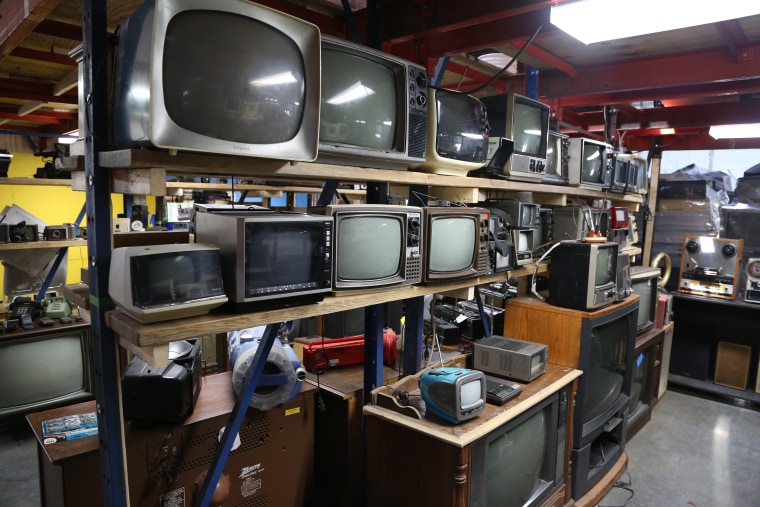 Loosely known as the "right to repair" movement, its advocates say the ability to tinker with products you own is a basic property right and necessary to create a healthy sustainable market. Many efforts by manufacturers to block repairs, they maintain, are intended to force consumers to buy new products or expensive warranties — not protect their intellectual property.
"We've been getting picked at little by little over 20 years," Gay Gordon-Byrne, the founder and director of the Repair Association, said of the erosion of repairability in a host of consumer products, especially electronics.
Third of three parts
The Repair Association — a coalition of service, security and environmental organizations founded in 2013 — is fighting restrictive repair policies and legal protections that prevent non-authorized repairs on many products that contain software — a quickly growing class of objects known as the "Internet of Things" if they also connect to the web.
In addition to trying to push Congress to add restrictions to the Digital Millennium Copyright Act (DMCA) to prevent manufacturers from using it to broadly restrict the ability to fix their products, the association is fighting in states to roll back repair limitations.
Last year the group helped win introduction of so-called right-to-repair legislation in four states — Massachusetts, Minnesota, Nebraska and New York. None of the measures passed, but the Repair Association and other advocates expect them to be reintroduced this year.
The measures, all drafted with similar language that the Repair Association helped develop, would have prohibited digital equipment manufacturers from selling parts only to authorized servicers and required them to provide software updates whether a device is under warranty or not. They also mandated public information campaigns directed at repairers and owners of equipment "to inform them of their rights and responsibilities."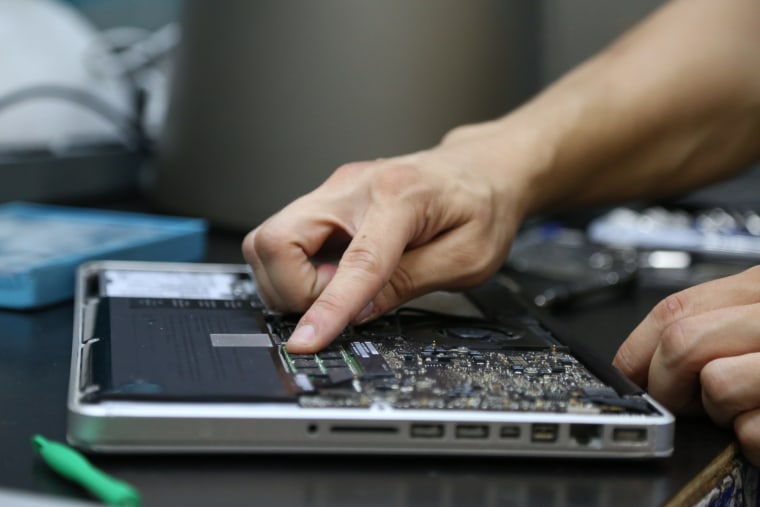 Read Part 1: The Fix is Out: Product Repairs Get Tougher in New Age of Obsolescence
New York state Sen. Phil Boyle, a Republican who introduced that state's version of the law, said the legislation is needed to rectify a steady chipping away of owners' rights.
"To me it was a situation where if you bought a product, it should be yours as long as the IP (intellectual property) isn't protected," he said, acknowledging that the state laws would not address federal copyright issues that protect intellectual property.
Some manufacturing groups have lined up against the bills.
For example, the Business Council of New York, a trade organization that includes manufacturers, wrote in a memorandum to members that the requirement to release information necessary for repair "creates potential legal issues regarding federal trade secret statutes and puts manufacturers' valuable patents and other intellectual property rights at risk of exposure."
"In addition, this legislation impedes on a manufacture (sic) ability to establish contractual relationships with authorized service providers," the memo said. "Manufacturers use authorized service providers to help assure that their customers are obtaining repairs from qualified providers."
A spokesman for the Association of Equipment Manufacturers told NBC News in a statement: "Both manufacturers and dealer groups are working hard to convey their concerns to state lawmakers about the possible far-reaching implications of so-called "Right to Repair" laws. The reality is that end-users of machinery already have access to the vast majority of service information they need to perform routine maintenance and repairs. Moreover, manufacturers have concerns about the safety and environmental implications for machinery if Right to Repair laws, as currently proposed, were adopted."
Read Part 2: How Manufacturers Use Copyright Law to Foil Repairs
Advocates of right-to-repair legislation are hoping that they can emulate what happened in Massachusetts in 2012, when popular support for a ballot initiative requiring auto manufacturers to give vehicle owners and independent mechanics full access to diagnostic and repair information prompted the state legislature to also pass a bill.
Sensing that other states would follow similar paths, automotive trade groups like the Alliance of Automobile Manufacturers instead voluntarily instituted the policy nationwide to ensure consistency rather than deal with a hodgepodge of state laws.
"This free market has worked really, really well in the car industry, and it's kind of crazy that this doesn't exist in any other industry," said Kyle Wiens, co-founder and CEO of the repair website iFixit. "I'm optimistic that in the next couple of years we're really going to see a dramatic change, and we'll be able to solve this (for other industries), and you'll be able to get a battery from Apple or Samsung if you need it."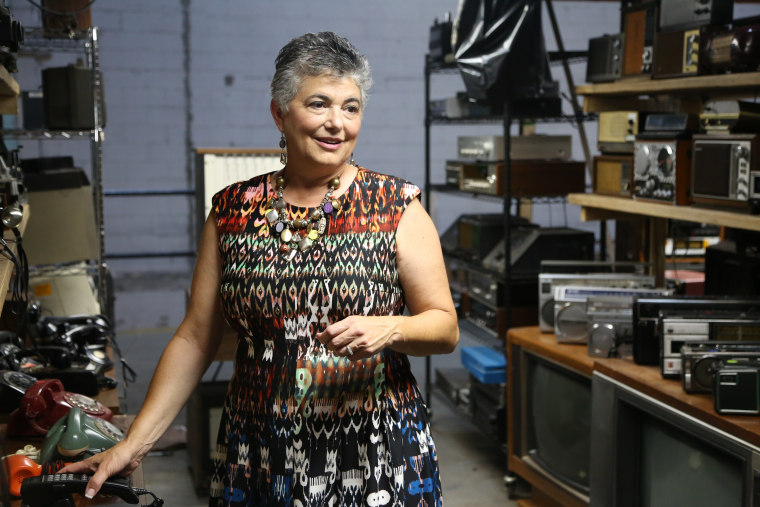 Right-to-repair advocates also are hopeful their cause will get a boost in a political year in which issues like income inequality and global trade are in the spotlight for one simple reason: Repair creates jobs.
"A significant segment of repair small businesses in New York and other small states are depending on the passage of this legislation, which I believe amounts of thousands if not tens of thousands of jobs," said Boyle, the New York legislator.
The Repair Association's Gordon-Byrne expressed the same thought in global terms.
"When people can't fix their stuff locally, they really are stimulating factory jobs in China," she said.