The Texas teenager whose lawyers infamously invoked an "affluenza" defense while he was on trial for a fatal drunken-driving crash is not heading to the big house just yet.
A Texas judge ruled Friday that 18-year-old Ethan Couch should remain in a juvenile detention facility while he awaits a Feb. 19 hearing to determine if his controversial case will be transferred to the adult system.
Couch did not say a word during the brief hearing. But it was a blow to the relatives of the four people the teenager killed three years ago when he lost control of his car and plowed into a group of pedestrians.
It also dashed the hopes of Tarrant County Sheriff Dee Anderson and the group Mothers Against Drunk Drivers (MADD), which had wanted Couch imprisoned in an adult jail.
"Ethan Couch is locked up," Tarrant County District Attorney Sharen Wilson said in written statement. "Rest assured that in the days and months ahead we will do everything we can under the law to hold him accountable for what he's done."
Couch was returned Thursday from Mexico, where he had been on the lam with his mom for several weeks. They were captured on Dec. 28.
He was convicted of four counts of intoxication manslaughter stemming from the deadly June 15, 2013 wreck in Burleson, Texas. In addition to the four dead, nine others were injured.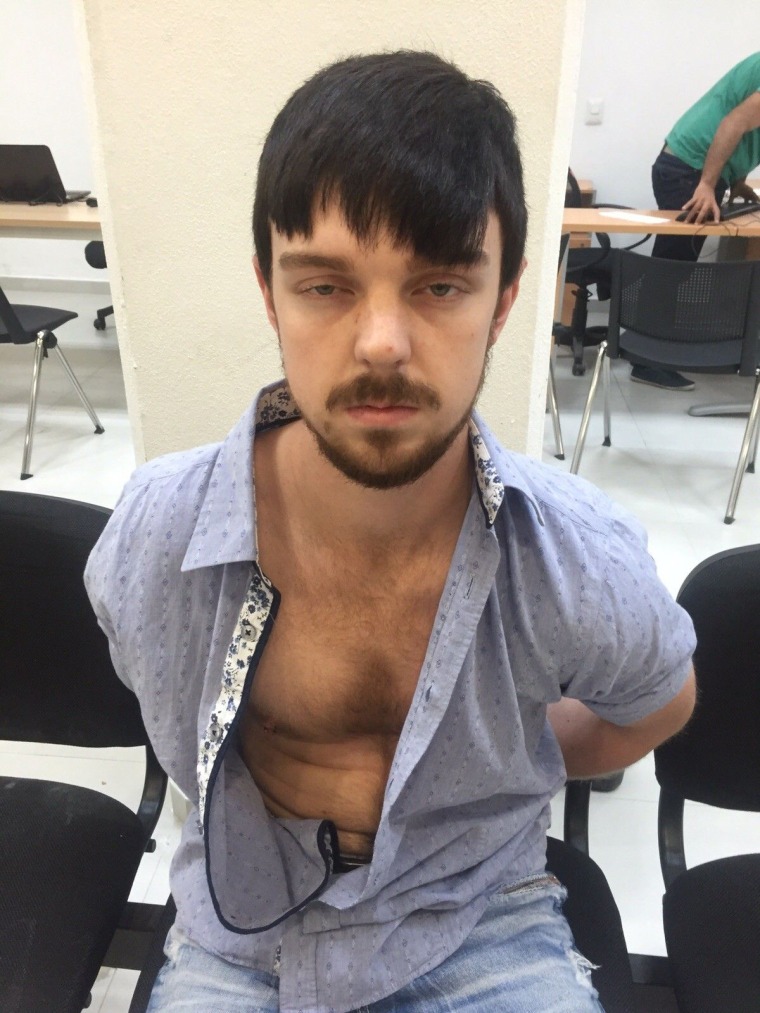 At the time of the crash, Couch was 16 and had a blood-alcohol level three times the legal limit. But he managed to avoid jail after his lawyers argued he was a victim of his privileged upbringing and unable to tell right from wrong.
That outraged MADD, law enforcement groups, and relatives of the victims who argued that Couch deserved a stiffer sentence for doing so much damage.
Under the terms of his probation, Couch was not supposed to drink. But after video surfaced which allegedly showed Couch imbibing, he fled south across the border with his mother Tonya to avoid being jailed.