Farmers in Afghanistan are producing more opium than ever, despite more than a decade of American forces in the country, according to a government watchdog.
John Sopko, the U.S. Special Inspector General for Afghanistan Reconstruction, told the Senate Drug Caucus on Wednesday that the rise in opium production is expected to continue – and threaten the stability of the Afghan government.
"The expanding cultivation and trafficking of drugs is one of the most significant factors putting the entire U.S. and international donor investment in the reconstruction of Afghanistan at risk," Sopko said in a statement.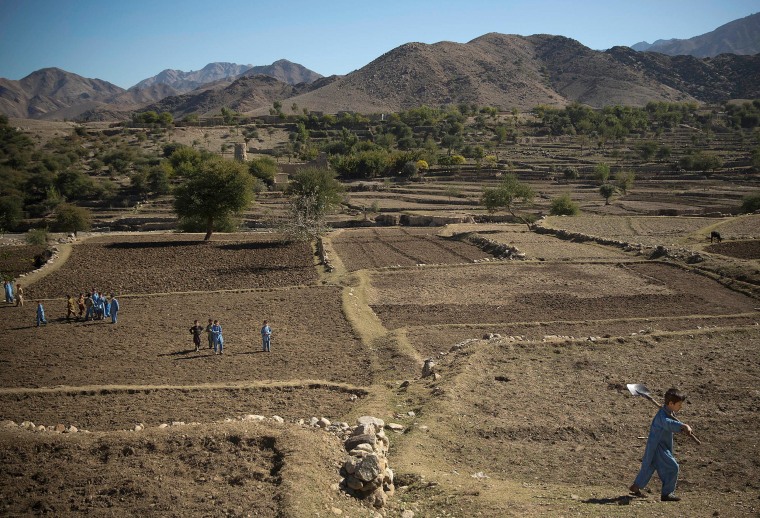 Citing the United Nations Office of Drugs and Crime, Sopkp said the cultivation of poppy plants — used to make opium and its derivative drugs such as heroin — is greater today than in 2001 when the United States invaded Afghanistan.
Indeed, he said it's the highest in modern history.
In 2012, Afghanistan produced 3,700 tons of opium, he said in his prepared remarks. In 2013, opium production was up almost 50 percent, with 5,500 tons produced.
Last year the amount of land used to cultivate opium poppies reached a record high of 209,000 hectares (about 516,000 acres) — up from 74,000 hectares (183,000 acres) in 2002, he said.
Sopko said the uptick in opium production and poppy cultivation are signs that the Afghan National Security Forces may be encouraging production.
The United States has spent about $7 billion on programs to reduce poppy growth and prevent narcotics trafficking — and another $3 billion on agriculture programs to encourage farmers to grow other crops.
With plans for U.S. forces to largely exit the country this year, he said he has concerns that as troops leave and the Afghan economy contracts, drug trafficking will make up more of the country's economic production and criminals will become increasingly powerful.
Sopko, a former prosecutor appointed by President Barack Obama in 2012, is known to ruffle feathers and have a flair for publicity, according to The New York Times.
He has exposed waste and mismanagement in the reconstruction effort in Afghanistan, including criticism of a $34 million military headquarters that will never be used.