An African American guest who was ousted from a DoubleTree hotel in Oregon after talking on his cellphone with his mother in the hotel lobby is seeking $10 million in damages.
Jermaine Massey alleges in the lawsuit, filed Tuesday in Multnomah County Circuit Court, that he was falsely arrested and racially discriminated against last year at the DoubleTree by Hilton Portland.
Massey, a Microsoft employee who lives in Kent, Washington, was staying at the hotel in Portland's Lloyd District on Dec. 22, 2018. While on the phone with his mother in the hotel lobby at about 11 p.m., a security guard asked Massey if he was a guest, according to his attorneys.
"His mom was having some type of health situation," said Portland attorney Jason Kafoury, who is representing Massey. "It was 2 a.m. her time in Baltimore."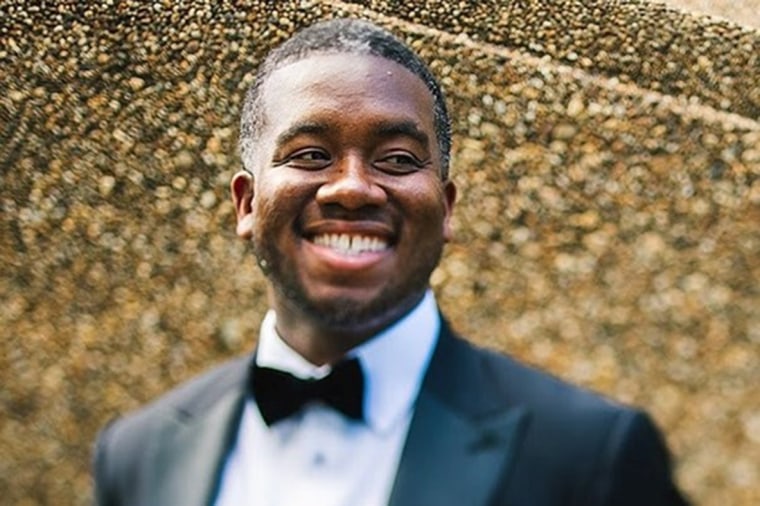 After Massey showed his hotel key card, the guard asked him for his room number, Kafoury said, which his client could not remember.
The guard threatened to call the police on Massey and told him that he was "loitering" and that he was "a risk to the safety and security of hotel guests," the lawsuit alleges. The guard then contacted the manager on duty and called police, who removed Massey from the hotel, according to Portland police and the lawsuit.
Massey was escorted up to his hotel room and forced to gather his things, police and Kafoury said. "They basically said, if you don't leave, we're going to arrest you for trespassing," Kafoury said.
"We hope to find out what have they done to change anything in the last 10 months," Kafoury said. "And we're also going to use this case to set an example so that other hotels and the Hilton don't treat anybody else like this."
Massey captured a part of the interaction with the guard on cellphone video that was posted on social media and widely shared online.
"He's calling the cops on me because I'm taking a phone call at the DoubleTree hotel," Massey said in the video. "I have not moved, I have been sitting here the whole time and they're calling the police on me because I'm taking a phone call in the lobby. Did he ask any of those people that just walked by what room they were staying in? No."
Reports of the incident inspired the hashtag #CallingYourMomWhileBlack.
Days after the incident, DoubleTree by Hilton Portland apologized to Massey in a tweet and said they had "terminated the employment of the two men involved."
"We sincerely apologize to Mr. Massey for his treatment this past weekend, and deeply regret the experience he endured. It was unacceptable and contrary to our values, beliefs and how we seek to treat all people who visit our hotel," the tweet said.
DoubleTree Portland did not immediately return a request for comment Wednesday.
Hilton said in a statement that it has "zero tolerance for racism and is committed to providing a welcoming environment for all guests."
"Hilton accelerated scheduled training for all franchise properties globally and worked with the DoubleTree by Hilton Portland, Oregon, an independently owned and operated property, to ensure their employees have completed the diversity and unconscious bias training," the statement said.
Massey's lawsuit seeks $3 million for pain and suffering, including feelings of racial stigmatization. It also gives notice that Massey intends to sue for an additional $7 million in punitive damages.
The lawsuit names Hilton corporation, the DoubleTree where the incident occurred, as well as the security guard and manager as defendants.