Four decades after fallen funk singer Rick Stevens killed three men in a botched drug deal, he is going back to prison.
This time, it's to entertain — and share his story of redemption.
On Friday afternoon, the former Tower of Power lead singer, who spent 36 years behind bars before being paroled in 2012, will return to California Medical Facility in Vacaville, outside Sacramento, with a 12-piece band and a message: It's possible to go home again.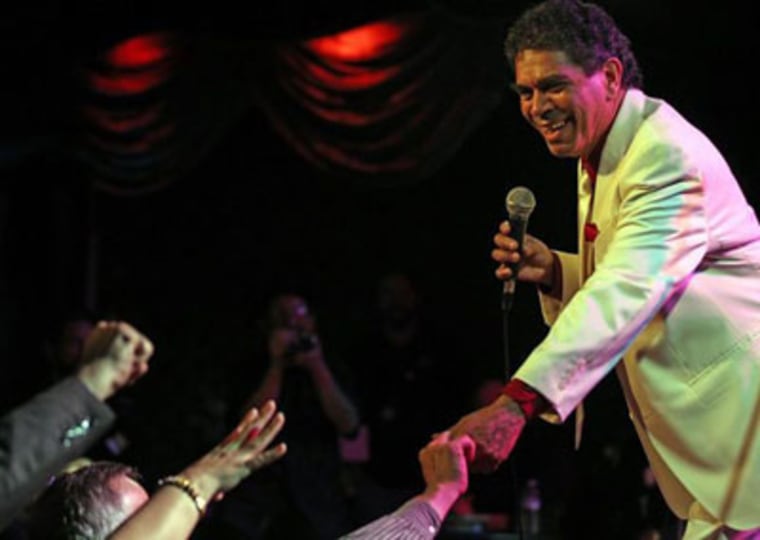 "I'll probably see some guys I know," Stevens told The Marshall Project. "It's going to be quite the party."
The set list is expected to include "You're Still a Young Man," Tower of Power's first big hit before he left the band in a haze of pills, heroin, cocaine and pot.
The irony of the song's title isn't lost on him.
He is 76 now, a fit-looking grandfather who is trying to make the most of the years he has left. He plays clubs around the Bay Area, where he lives, mostly singing his bygone hits.
In his interview with The Marshall Project, Stevens called "You're Still a Young Man" his "signature song, which worked in the 70s and works now. It's the one that gets the most applause, the most attention."
Which begs the question: Why would he want to even go near another prison?
The simple answer: They asked.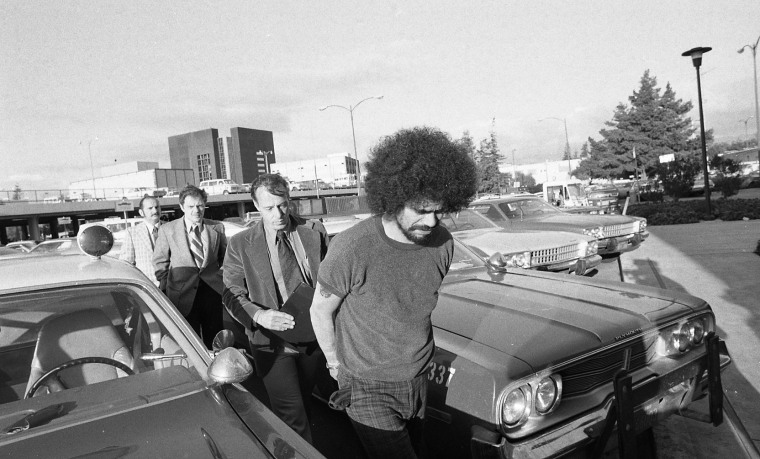 Lt. Andre Gonzales, a public information officer at California Medical Facility, said he heard about Stevens' attempts to resume his music career and thought the former star — who had kept a blemish-free disciplinary record while locked up — could help inspire current inmates to focus on rebuilding their lives after they are released.
"This is a big message on hope," Gonzales said. "Letting our inmate population know to stay positive, which means remaining discipline-free, taking advantage of the programs we have and remembering that there is hope to get back out into society and do great."
California Department of Corrections and Rehabilitation spokeswoman Krissi Khokhobashvili emphasized that the state wasn't paying Stevens anything to perform, and that the point was not simply to hear his music. "We don't just do concerts for inmates to have fun," she said.
An inmate band, made up of members of the prison's music education program, will open, and Stevens has agreed to talked to the audience about how he rebuilt his life.
Stevens was in his 30s, four years out of Tower of Power and addicted to drugs, when he shot to death three men — Ray Wykoff and brothers Harry and Larry Austin — in a 1976 dealing dispute. A jury voted for his execution, but the California Supreme Court ruled not long afterward that the death penalty was unconstitutional.
He was sentenced to life behind bars, where he detoxed, embraced religion and immersed himself in education programs. He served time at several state prisons, including CMS.
Tower of Power, in his absence, went on to produce a string of soul and funk hits.
Stevens tried and failed several times for parole, finally winning freedom after finding a new lawyer.
After his release, he told NBC Bay Area that prison had given him "new life." He joined his old band on stage for "You're Still a Young Man," and received a standing ovation.
He also said that he recognized that his victims' families are probably still hurting.
"I ask their forgiveness, and a lot of people won't forget," he said. "I won't forget."