After binge watching a popular show about zombies, a New Mexico man believed his friend was turning into one — so he brutally beat him to death last week, police said.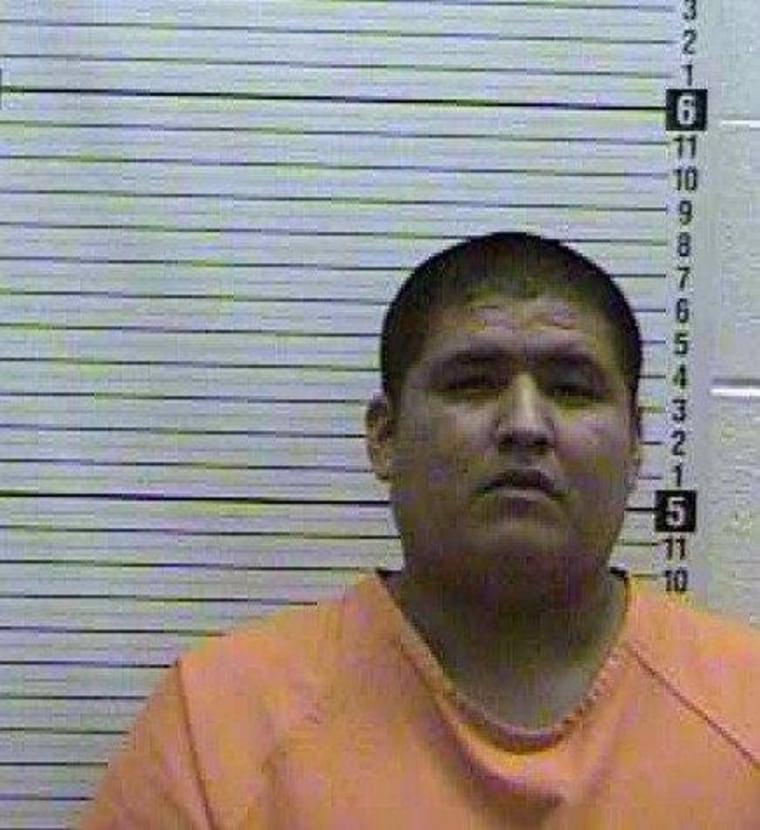 Prior to the alleged crime last Thursday, Damon Perry, 23, watched the Netflix show "The Walking Dead" and drank "multiple" 40-ounce bottles of malt liquor with a friend at a relative's apartment, Grants Police spokesman Moses Marquez told NBC News.
Then, Perry told police, the victim, Christopher Paquin, 23, tried "to bite him," according to a statement from cops.
Perry "reacted by brutally beating" Paquin with his hands and feet, the release said, and also used an electric guitar, kitchen knives and a microwave to kill the victim.
At some point, Perry left the apartment and began chasing neighbors, Marquez said. After following one woman with a knife, Perry forced her to lock herself inside her apartment.
No additional injuries were reported, though assault charges are expected, Marquez told NBC News.
When police arrived at the apartment complex around 1 p.m., two maintenance workers were restraining Perry in an apartment doorway. Inside, police found Paquin's body. He was pronounced dead by paramedics.
Perry was being held at Cibola County Detention Center. A clerk at the county's magistrate court, Naomi Ronquillo, told NBC News Monday that Perry did not yet have a lawyer.