After charges were dismissed against a man accused in a high-profile Arizona freeway shooting case, the head of the state Department of Public Safety says he believes police arrested the right man.
Department Director Frank Milstead told reporters Friday that they are still gathering evidence against Leslie Merritt, Jr., who was arrested Sept. 18 but had all charges officially dismissed without prejudice Monday.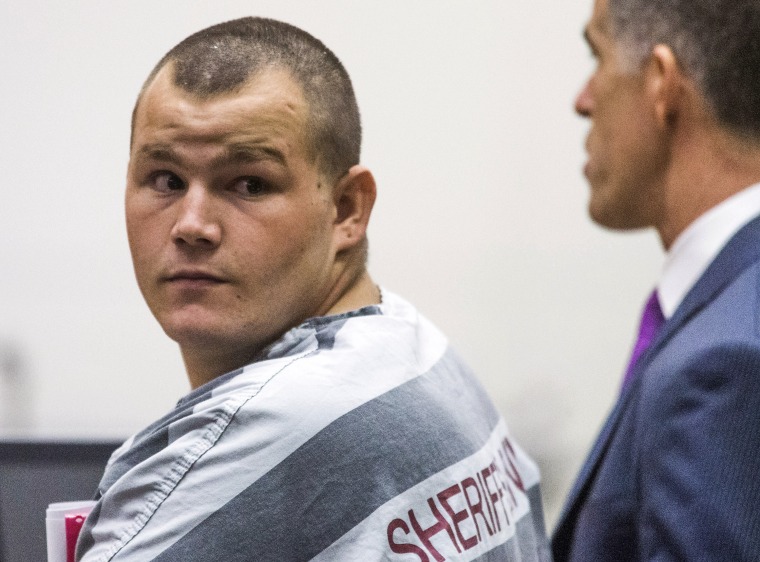 Prosecutors said they intend to proceed in the case against Merritt, who had been charged in four of the 11 shootings on or near Interstate 10 in the Phoenix area that left drivers on edge. Prosecutors have the option to refile charges.
"I believe that we have enough evidence to develop probable cause to believe that he is the correct suspect," Milstead told reporters Friday. "Our job was to develop probable cause, the county's job is now to build a case beyond a reasonable doubt."
Prosecutors and police this week have faced questions about the investigation and arrest since a judge first reduced Merritt's bail to $0 and ordered him released and after prosecutors moved to dismiss all charges without prejudice late last week. It was a dramatic change from when Merritt was first arrested and bail was set at $1 million.
Merritt's attorneys have said police made a rush to judgment.
"Leslie Merritt Jr. is 100% innocent and he has been since day one," attorney Ulises Ferragut said Thursday, NBC affiliate KPNX reported this week.
Police said a gun owned by Merritt had been matched to bullet fragments in the four shootings.
Merritt's attorneys said a ballistic expert found police ballistics reports were "insufficient were insufficient to constitute an identification," according to KPNX.
Merritt, 21, proclaimed his innocence all along and said at his first court appearance that "I'm the wrong guy, I tried telling the detectives that."
Related: Charges to Be Dismissed in Arizona Freeway Shooting Case
The 11 shootings occurred over two weeks in late August and early September, but authorities have said at least one of those was a "road rage" incident and others may have been copycats. No one was seriously hurt in the shootings. Some of the incidents involved bullets and others unspecified projectiles like BBs or pellets, authorities have said.
Milstead said of dismissing charges without prejudice during the course of a criminal case, "that is not out of the norm for law enforcement."
"In law enforcement words, it's just a request for further information," he said.
Merritt had been charged with aggravated assault with a deadly weapon, drive by shooting, endangerment, and discharging a weapon in city limits. Charges were officially dismissed Monday, according to court records.