The last of seven people killed by flash flooding in a canyon at Utah's Zion National Park was found Thursday, authorities said in a release.
The group had been exploring a narrow canyon along the north fork of the Virgin River on Monday when around 0.63 inches of rain fell in one hour and water levels quickly surged.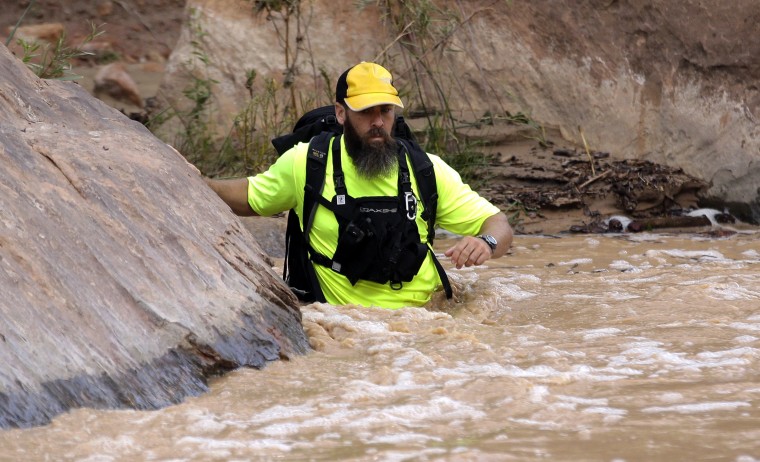 "Our condolences go out to the family and friends of the canyoneers," Zion National Park Superintendent eff Bradybaugh said in a statement.
Dozens of search and rescue workers spent hundreds of hours scouring the canyon, the National Park Service said. Rain and continuing flooding hampered the initial effort to find the hikers, but conditions improved by Thursday, it said.
One of the victims was identified by the Ventura County, California, sheriff's office as Sgt. Steve Arthur, a 21-year veteran of department. The sheriff's office said that Arthur had been hiking with his wife, Linda, who was also caught in the flooding.
Authorities have not identified the remaining victims.
Meanwhile, searchers in the town of Hildale south of the park continued Thursday to search for a 6-year-old boy missing after flash flooding that killed 12 members of two families Monday, authorities said.
Around 300 search and rescue workers were looking f or Tyson Lucas Black, who turned 6 years old in August, officials said.
Rachel Carnahan, a volunteer spokeswoman with the search effort, told NBC News that searchers were focusing on a seven-mile stretch on the edge of Hildale.
"They're continuing to go back over the same areas," she said.