Two days after a teen who performed at President Obama's inauguration weekend was gunned down, Chicago Mayor Rahm Emanuel is set to yank 200 cops from desk jobs and make them fight crime on the streets.
The reassignment was recommended by city officials last week, according to NBC Chicago, but it took on new significance Thursday as 15-year-old Hadiya Pendleton became the face of Chicago's stubbornly high murder rate.
The sophomore was shot dead Tuesday while sheltering from the rain with fellow members of the volleyball team in a park near her well-regarded high-school, in an upscale section of Chicago's South Side less than a mile from President Obama's home.
The bullet that struck her upper back was meant for someone else, police said. No arrests have been made, and police increased the reward in the case to $24,000.
"When any young person in our city is gunned down without reason, it demands action from all of us," Emanuel said at a press conference.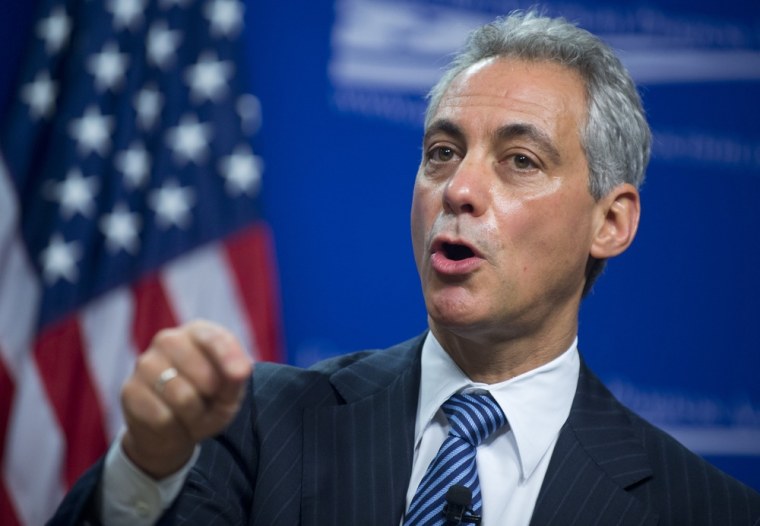 "As we grieve for Hadiya, we need to work together to protect our greatest resource, the children of the city of Chicago."
Emanuel said when he took office he redeployed 570 officers who were on desk duty and credited that with reducing Chicago's overall crime rate by 8.5%, even as its murder rate increased.
There were more than 500 slayings in Chicago last year. That's about half the number there were in 1974, but still represented an increase over the previous year at a time when other cities are reporting steady decreases in homicides.
Hopes that 2013 would be less bloody were dashed by a grim statistic: 42 people were killed in Chicago this month, making it the deadliest January in more than a decade, according to the Chicago Tribune.
The death of Pendleton -- a majorette with the King College Prep marching band who traveled to Washington to take part in inauguration festivities -- sparked outrage across the nation.
At the White House, a spokesman said the Obamas were praying for her family. On Capitol Hill, her name was invoked during debate over gun control.
Emanuel said the police have been getting tips about who might have killed Pendleton and wounded a 16-year-old friend – both innocent victims caught in what investigators suspect was a gang-related turf war.
The mayor had a message for anyone with information: "Please step forward. That is what a good neighbor does."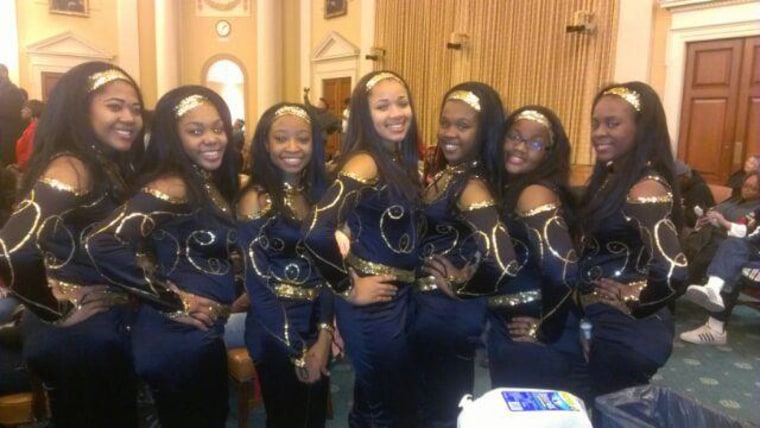 Related:
Friend: Slain Chicago teen said, 'I think I got shot,' then 'she just fell'
Gunned down after 'the happiest day of her life'
Chicago shooting victim Hadiya Pendleton starred in anti-gang video