A hiker who was missing for nine days in California's Sierra National Forest was recovering Sunday in a Fresno hospital after search and rescue teams found her alive on Saturday, a statement from a family spokesperson said.
Miyuki Harwood, 62, was treated for broken bones in her lower left leg, the statement said, adding that she "was in good spirits, but exhausted."
Harwood thanked the search and rescue teams that found her, the statement said, as well as strangers "for the outpouring of concern and prayers on her behalf."
Harwood was separated on Aug. 20 from her Sierra Club hiking companions during what was supposed to be a day hike. Authorities, who described Harwood as a "tough girl" and a "fighter," said she brought no food, but survived using a water filter.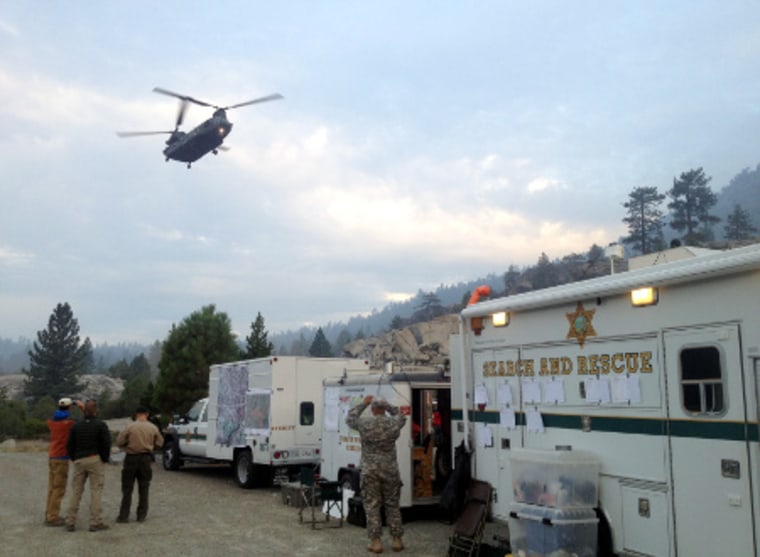 "She was really at the end of the time period that we thought she could survive," Fresno County Sheriff Margaret Mims said during a Saturday news conference.
The dozens of search and rescue crew members looking for Harwood were hindered by smoke from the Rough Fire, a 66,000 acre, month-old wildfire burning just 10 miles away from the area where the crews were looking.
On Saturday, they found Harwood not far from where she'd vanished. Luckily, she'd not only brought a water filter, but a whistle, which she used to capture their attention.