It was the epitome of white privilege, the narrative went — a student and star swimmer at prestigious Stanford University is arrested on rape-related charges, and after more than 16 months, he's sentenced to only six months.
And the authorities refuse to let the public see his arrest photo.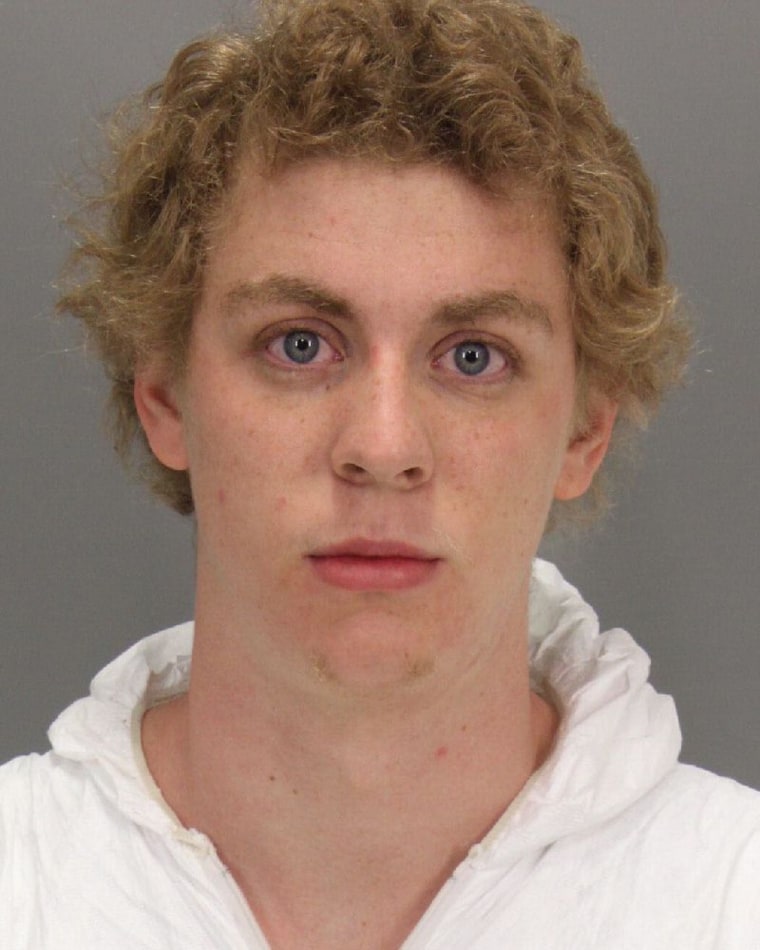 Until Monday, when Stanford and Santa Clara County authorities finally released not one, but two mugshots of Brock Turner, 20, who was convicted in March of assault with intent to commit rape of an intoxicated woman, sexually penetrating an intoxicated person with a foreign object and sexually penetrating an unconscious person with a foreign object.
The sentence was widely decried as one that let Turner get away easy — had he been black, according to the argument made by activists, commentators and ordinary folks on social media, he would have been sent away for years.
The judge in the case even faces public demands for his recall from office.
Simmering beneath the outrage has been a current of resentment toward the news media, which, until Monday, had never published Turner's arrest mugshot or his sentencing photo. The resentment sparked a very active hashtag on Twitter and Instagram: #NoMugShot.
Many other photos of Turner are available from a simple Google search — photos of a grinning Turner in his Stanford sweatshirt, photos of Turner looking spiffy in a suit and tie, photos of Turner in action for the Stanford swimming team — but none of him from the 16-month-old criminal case.

The Santa Clara County's Sheriff's Office finally released Turner's sentencing photo — the photo taken when a convicted defendant is handed over to state custody — on Monday afternoon. And Stanford provided NBC News with his original arrest mug from Jan. 18, 2015.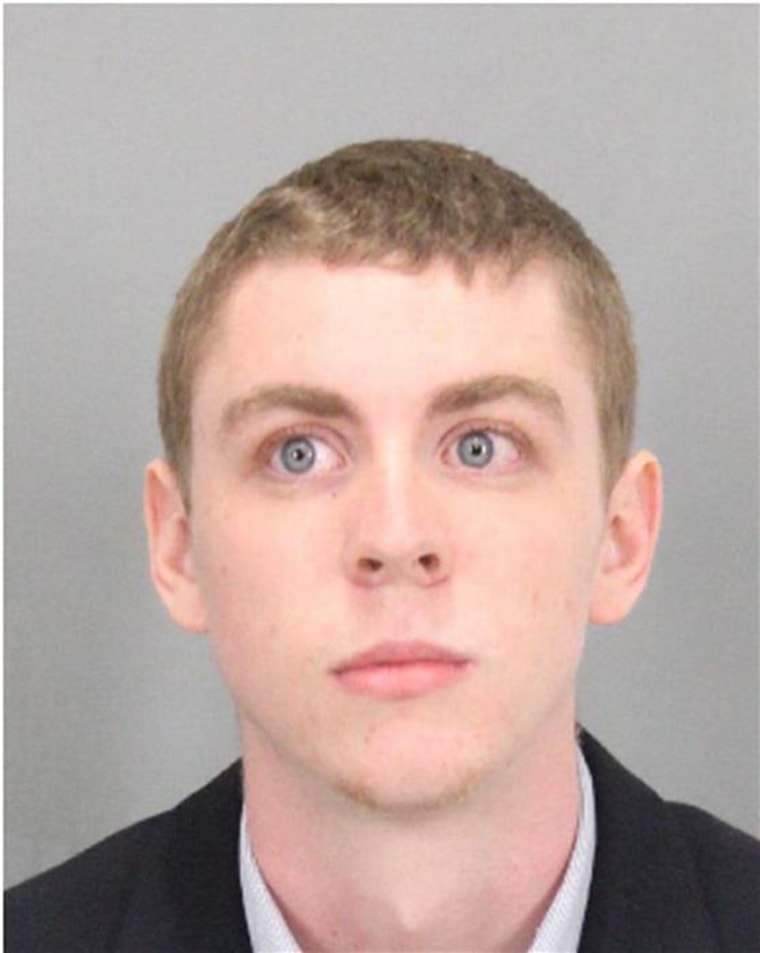 In statements to the media Monday, the sheriff's office said it was Stanford's place to release any photos — even though booking photos are public records under California law. Stanford maintained Monday that it was the sheriff's job.
The photos were finally made public a few hours after Diana Prichard, a filmmaker and freelance journalist in Michigan, published a formal request she made Monday afternoon to Stanford public safety authorities rebutting point by point the arguments she said the university had made to decline her requests for Turner's mugshots.
Still, Tuesday after midnight, the previously active Facebook page of the sheriff's office hadn't posted anything on the case — or anything at all since June 1, in fact.