After a day of pressure from members of Congress, the Department of Veterans Affairs reversed course on Thursday and announced that it would pay veterans the full amount of benefits they are due under the Forever GI Bill.
On Wednesday, NBC News reported that VA officials privately told congressional staffers that they would not retroactively pay veterans whose checks were less than they were owed because of VA's ongoing computer problems.
Members of Congress from both parties sharply criticized VA for this potential policy during a hearing on Thursday, and late in the afternoon, VA Secretary Robert Wilkie issued a statement saying that the student veterans would get their full monthly housing stipends in accordance with the Forever GI Bill.
"Although VA has encountered issues with implementing the Forever GI Bill on Congress' timeline, we will work with lawmakers to ensure that — once VA is in a position to process education claims in accordance with the new law — each and every beneficiary will receive retroactively the exact benefits to which they are entitled under that law," Wilkie said in his statement.
SIGN UP FOR NBC BREAKING NEWS EMAILS
In the hearing before the House Veterans Affairs Committee, Paul Lawrence, who oversees the Veterans Benefits Administration, was questioned by lawmakers on whether VA would retroactively pay veterans rates determined by the Forever GI Bill once the law is fully implemented in spring 2020.
Lawrence had said that going back to inspect potentially hundreds of thousands of education claims could be a "tremendous amount of activity for no gain."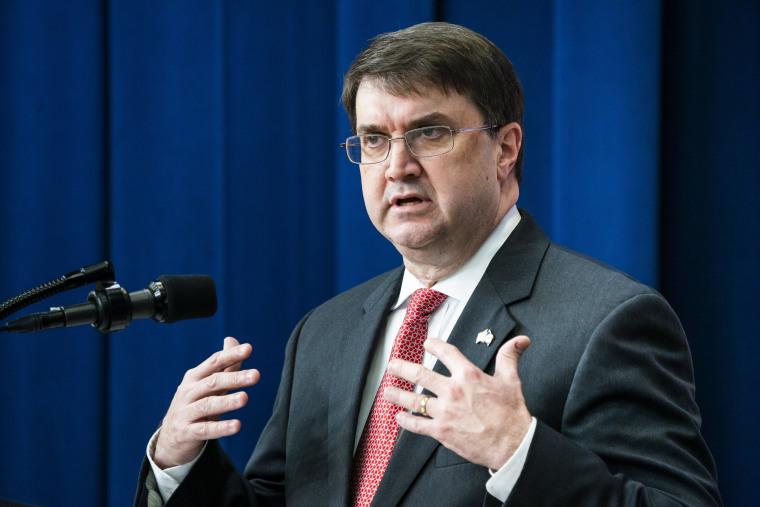 But Wilkie, his boss, later made it clear that position was changing.
VA has in some cases sent delayed or miscalculated GI Bill benefit payments over the past semester because of computer issues that came up when it tried to implement two sections of the Forever GI Bill involving housing calculations. The law, passed in July 2017, was supposed to take effect Aug. 1, 2018, but the VA announced Wednesday that it would delay the housing allowance changes until December 2019.
The agency said on Wednesday that it will not implement the Forever GI Bill's housing allowance calculation until it has updated its computer systems, setting a deadline of Dec. 1, 2019. That is more than a year after the law came into effect.
Wilkie's statement Thursday means VA will go back through its education claims prior to December 2019 to ensure that all veterans are paid correctly. The secretary also clarified that all GI Bill recipients who had been impacted by delayed or incorrect payments in the past academic year would have their housing benefits "based on Forever GI Bill rates."
"To clear up any confusion, I want to make clear that each and every post-9/11 GI Bill beneficiary will be made 100 percent whole — retroactively if need be — for their housing benefits for this academic year based on Forever GI Bill rates, not on post-9/11 GI Bill rates," Wilkie said in his statement.
A House Committee of Veterans' Affairs spokeswoman said in an emailed statement that the committee was pleased with Wilkie's announcement.
"The Secretary's new statement is unambiguous and we believe that VA has every intention to ensure that all student veterans are paid in full what they deserve in accordance with the law," she said.