HĀʻENA, Hawaii — To reach the northeastern corner of the island of Kauai requires driving or biking on a winding two-lane highway flanked by the mountains and the sea, where rocky outposts are interlaced with strips of sandy beach protected by fringe reefs.
A two-mile stretch of Kūhiō Highway reopened this week after being closed since April 2018 because of landslides triggered by record-breaking rainfall. Now, parts of the mountainside are held back with wire mesh that climbs 40 feet in a highway repair project estimated to cost at least $85 million. Three narrow bridges built in 1912 were wiped out and only one has been completely repaired; the other two are partially complete, with makeshift wooden guardrails and cones blocking cars from crashing into the Pacific Ocean.
Without tourists to disturb the wildlife, native plants and animals rebounded, and even the local community grew stronger. The highway leads to Hāʻena State Park, which once drew more than 2,000 visitors a day. Although tourism is the main economic driver in Hawaii, officials are reconsidering its position as host to nearly 10 million tourists a year across the six islands accessible to visitors. To maintain its unique natural and cultural resources, Hawaii is attempting to shift from encouraging to limiting tourists. With the reopening of Kūhiō Highway, new regulations will aim to cut the park's number of visitors in half, a goal some locals say is not enough.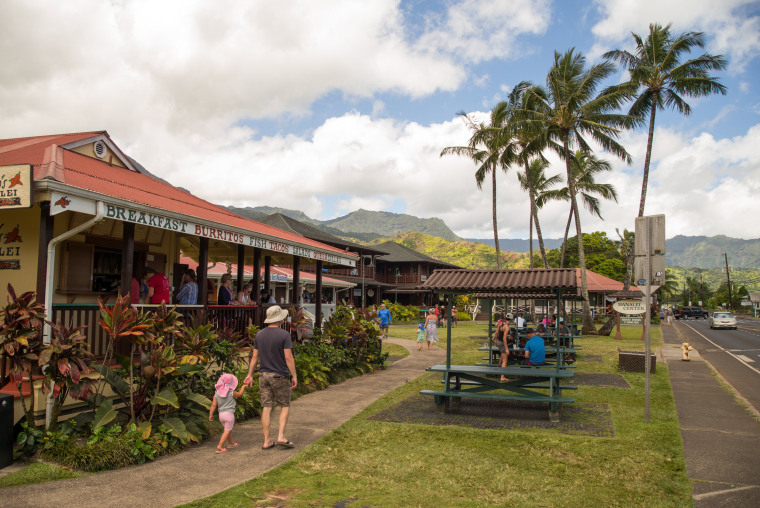 The highway connects the small communities of Wainiha, Lumahaʻi and Hāʻena and leads to attractions like Keʻe Beach at Hāʻena State Park and the Nā Pali Coast State Wilderness Park, areas once populated by Hawaiians who built intricate rock walls that still terrace some of the landscape.
In the 1960s, as pineapple and sugar plantations left the island, the Taylor Camp nudist colony moved in to what is now Hāʻena State Park. As tourism boomed in more recent years, the parking spots were always filled, and drivers illegally pulled over on the side of the road, making it difficult for emergency responders to reach the area when rip currents pulled inexperienced snorkelers into the open ocean.
"It was just this ungodly horror before, with the flood of double-parked rental cars and packed tour buses," said John Wehrheim, a Kauai resident who photographed Taylor Camp in the '60s. "It was an ecological disaster with the suntan lotion and oil on the reefs."
After the floods, the coast suddenly hosted only about 750 residents and some horses, pigs and dogs. And scientists at the University of Hawaiʻi at Mānoa studying the post-flood fish population saw more Hawaiian sea turtles, large red lip parrotfish and schools of bluefin trevally. Researchers Jade Delevaux and Kosta Stamoulis will go back next June to see what impact the return of tourists has had on the fish.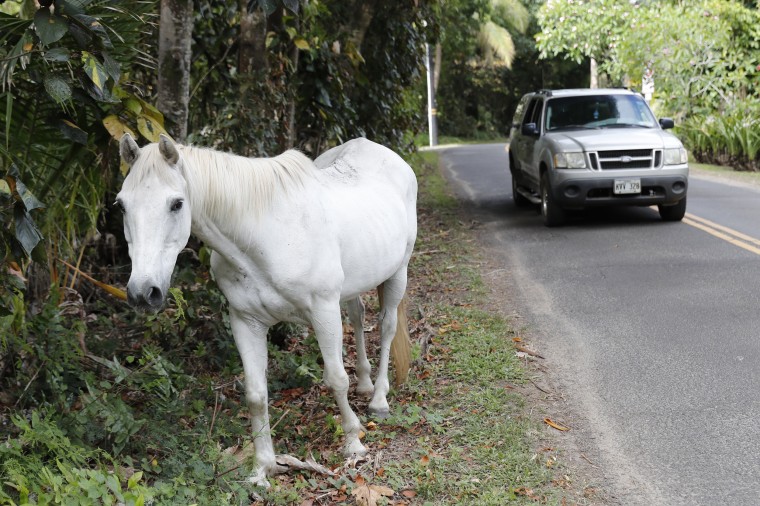 "We were definitely struck by the abundance of the juvenile blue trevally, when we went," Stamoulis said. "In most places in Hawaii, you might see one or two, and usually by themselves, but in Hāʻena during the last round of surveys this last week, we would just see schools of them."
While marine life may be rebounding, Kūhiō Highway's closure has been devastating for businesses and vacation rentals that depended on the flow of traffic. Hanalei Bay Colony Resort, the only hotel in Hāʻena, has been closed since the floods.
"It has been very tough for us. Very tough," said operations manager Steven Ng, who grew up nearby. "We depend on tourists."
Last year after the road was cut off, the resort hosted a food and clothing bank for residents and set up a medic room. They also turned guest rooms into classrooms for children who could no longer get to school. Many residents said they started feeling like they knew their neighbors again because they were the only people at the beach.
"It brought us right back to how it was," said Kelii Alapai, who grew up in Hāʻena and is now the vice president of Hui Makaʻāinana o Makana, a nonprofit that uses traditional Hawaiian stewardship practices to farm ancient taro fields within Hāʻena State Park.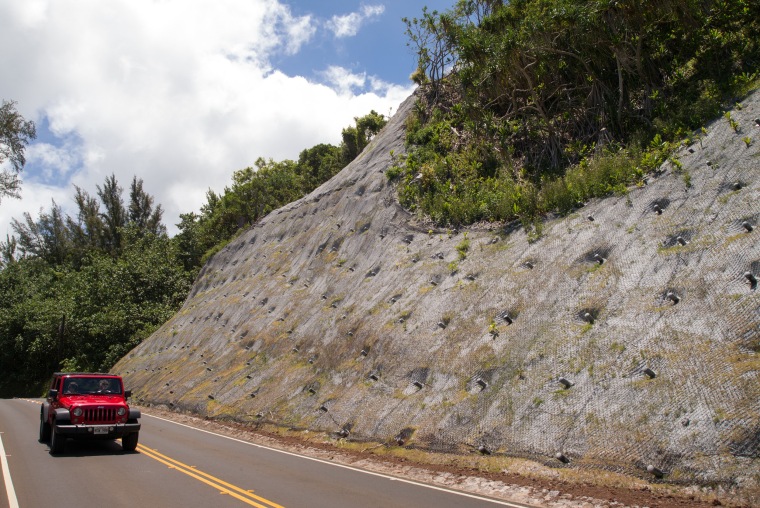 With the highway's reopening, state officials rolled out new rules aimed at cutting the number of tourists in the area from 2,000 to 900 a day. The plans include advance reservations for parking spots or entry, a community-sponsored shuttle service and fines ranging from $35 to $200 for parking on the side of the road.
When the park reopened around noon Monday, parking attendants turned away dozens of rental cars filled with tourists. Attendant Maria Valle said some visitors bought entry vouchers thinking they would allow access to the parking lot.
But honeymooners Shannon and Brett Janssen, of Denver, bought both the morning and afternoon parking vouchers before their hike to Hanakapiʻai Falls in the Nā Pali Coast State Wilderness Park, which uses the same parking lot as Hā'ena State Park.
"We made the reservations Saturday morning," said Shannon, who with her husband had estimated the eight-mile round trip would take at least six hours.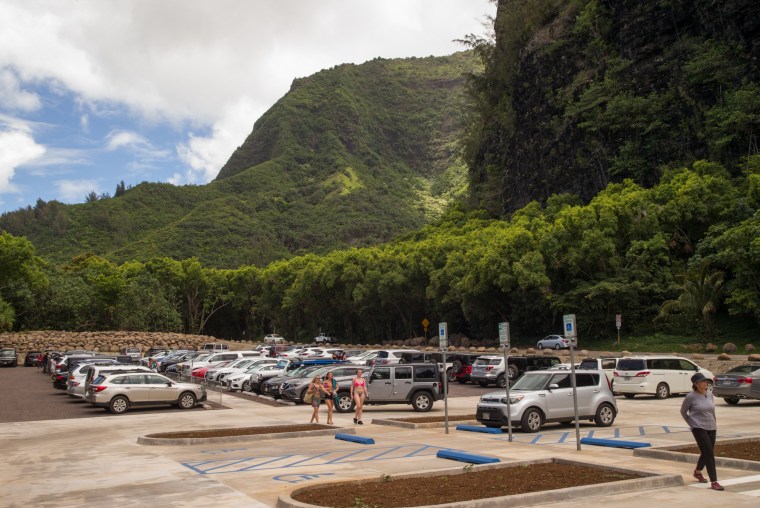 "The idea is to create a better experience for the residents and the visitors and then lessen the impact on the place," said Joel Guy, executive director of The Hanalei Initiative, a nonprofit launching the North Shore Shuttle. "I think it's a pretty unique model that can hopefully be used in other places."