All eyes were on election results in Ohio on Tuesday, but about 300 miles west, Democrats faced a major test in a Chicago primary.
Voters in Chicago's Democratic primary rejected the city's top prosecutor who was criticized for her handling of a case involving the fatal police shooting of an unarmed black teenager.
Anita Alvarez conceded the race to her challenger Kim Foxx, an attorney who argued Alvarez mishandled the controversial case of Jason Van Dyke, a Chicago police officer indicted for murder in the killing of 17-year-old Laquan McDonald more than a year before.
"There was no justifiable reason, whatsoever, for a delay in charges of 400 days," Foxx said in an interview with MSNBC on the eve of the primary.
Alvarez on Tuesday night thanked supporters, including employees in her office, saying she was proud of their work. She urged any successor to continue fighting against gun violence and continue programs that she started, including for alternative prosecution and sentencing.
"I have been criticized that I wasn't a very good politician and that's probably right. And that's probably why I stand here before you tonight," she said. "But I am very damn proud of the fact that I am a good prosecutor."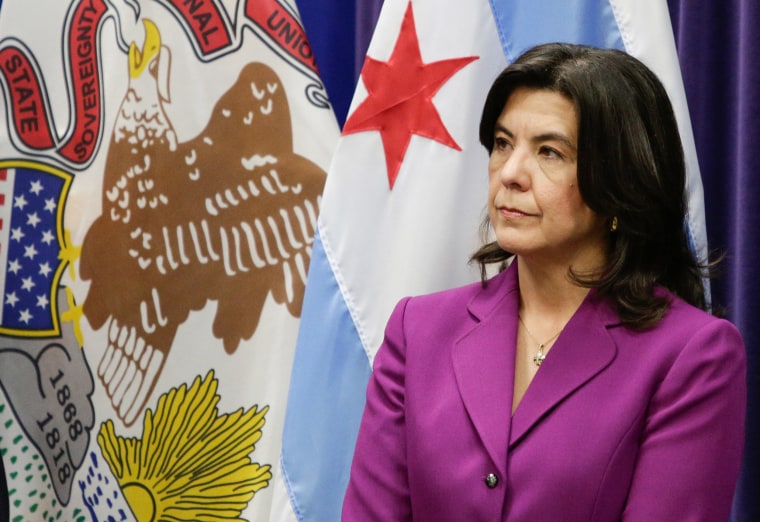 Alvarez, 56, was widely criticized for waiting to act until a court ordered release of the now infamous video of the shooting. The ensuing controversy led the police chief to resign, and to weeks of protest and criticism of Mayor Rahm Emanuel. The case also drew condemnation from all the Democrats running for president.
Within and beyond Chicago, some Democratic leaders have argued that Alvarez should be the next to go.
The local county Democratic Party endorsed Foxx, 43, over Alvarez — an unusual break with an incumbent. Other Democrats have pulled their past endorsements and national figures, like musician John Legend, have lined up behind Foxx.
Beyond the single McDonald case, Alvarez had been battered by wider critiques of her approach, including clearing police officers in 68 different fatal shootings.
And Polls have showed Chicago Democrats were unhappy with her work.
Alvarez had called herself "a professional prosecutor" who is "not driven by politics".
For her part, Foxx has experience within the same office, serving 12 years as an assistant prosecutor. That not only gives her experience, she says, but a detailed sense of how to avoid Alvarez's recent mistakes.
"I've seen firsthand," she told MSNBC, "the issues with the State's Attorney and how she administers justice, and the absence of discretion — the absence of real discernment on cases."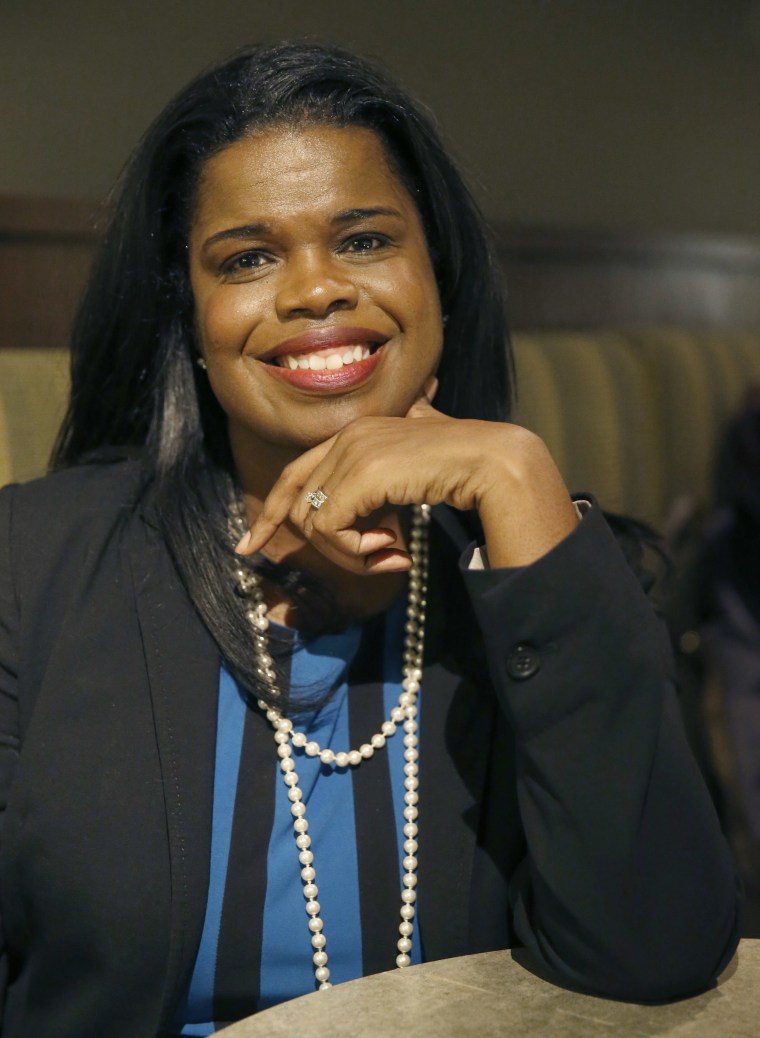 During several controversies over police shootings, Mayor Emanuel emphasized that the city has to defer to ongoing investigations by local and federal authorities. Foxx says that approach can be a dodge, and she explicitly alleged Alvarez would invoke federal inquiries to avoid prosecuting powerful people in government.
"I would not have hid behind a U.S. Attorney's office investigation for Civil Rights as an excuse for not doing my job," Foxx told MSNBC earlier Tuesday. Beyond police shootings, Foxx said she wants to focus the office on building trust with the community, combating gun trafficking and advancing diversity.
During a debate among all of the candidates last week, Foxx called the State's Attorney's office a "laughing stock." A third candidate, Donna More, accused Alvarez of a cover-up in the McDonald case but Alvarez responded, saying she did not want to compromise the case.
Ultimately, a primary election for county attorney is not usually a major political event, but Democrats were watching this race closely to see whether voter anger over policing lasts longer than the headlines.
Fellow challenger Donna More finished third in the primary. Foxx moves onto a November matchup against Republican Christopher Pfannkuche, whose primary was uncontested.