Art can be a powerful force for justice — that's the message Agnes Gund appears to be sending in a big way.
The prominent art collector recently sold a Roy Lichtenstein painting for a reported $165 million, and the Ford Foundation announced on Monday that $100 million of that would go to establish The Art for Justice Fund, a criminal justice organization focused on reducing mass incarceration. The sale marks one of the highest prices ever paid for a painting.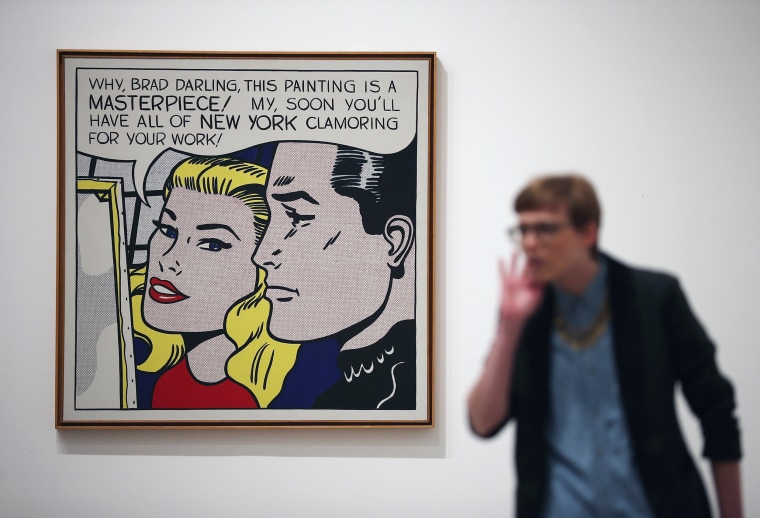 Rumors about the sale of Lichtenstein's painting "Masterpiece" started circulating back in January, with the initial reports coming from industry newsletter The Baer Faxt. It went unverified, however, until Gund confirmed it to The New York Times on Sunday. Previously, the highest-grossing painting by the pop art icon had been "Nurse," which sold for $95.4 million in November 2015.
Related: Oprah Sells Gustav Klimt Painting for $150 Million
The Art for Justice Fund will make grants to organizations that are already involved in criminal justice reform. Its goal is to reduce the prison population in the U.S. — currently the largest in the world — and to help provide education and employment opportunities for those leaving the system. The fund will also support art programs that address the injustices of mass incarceration in the nation.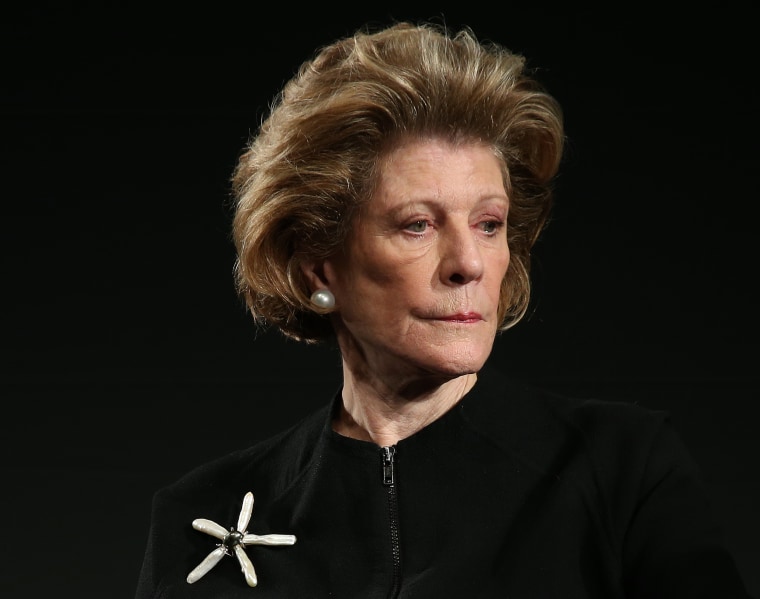 Gund has six African-American grandchildren, and told The New York Times that "she has worried about their future as they've matured, particularly in light of shootings of black teenagers like Trayvon Martin in Florida."
Her interest in the criminal justice system and mass incarceration was influenced by Michelle Alexander's book "The New Jim Crow: Mass Incarceration in the Age of Colorblindness," as well as "13th," Ava DuVernay's documentary about African-American mass incarceration, The Times reported.
"With the creation of this fund, we have an opportunity to make huge steps toward real justice in our criminal justice system," Darren Walker, president of the Ford Foundation, said in a press release.
The Art for Justice Fund already has the support of heavyweight art collectors like Whitney Museum chairwoman Laurie M. Tisch, American Express chairman Kenneth Chenault and his wife Kathryn, Goldman Sachs' executive officer Edith Cooper and husband Robert Taylor, and co-owner of the New York Giants Steve Tisch. The group hopes to raise another $100 million in donations over the next five years.
Related: Untitled Jean-Michel Basquiat Painting Auctioned for $110 Million, a U.S. Record
Gund has a long track record of philanthropic work. In the 1970s, after reading about how New York's public schools were cutting back on the arts, she started a nonprofit to bring classes taught by industry professionals to schools that lacked arts programs, she told Artnet News. She has also long sought to bring diversity to the arts, including offering scholarships and internships to budding artists so they can pursue arts education.
Gund has asked other art collectors to also consider philanthropic action, according to The Times. In an interview with Artnet in May, she cited the current political climate as a possible impetus for involvement.
"I actually believe that this Trump phenomenon, which has affected many of us, is going to accelerate the use of art for philanthropy, because people are realizing that art is a vehicle for showing opposition—just look at the signs in the women's marches," she told Artnet. "People are beginning to feel that one of the best ways that they can represent themselves in the community is through art."