The family of the 14-year-old Muslim boy who was led out of school in handcuffs has hired attorneys to get back the homemade clock that administrators mistook for a bomb.
Ahmed Mohamed was suspended after showing his clock to a teacher at his Irving, Texas, high school last week. His case sparked an outcry on social media and attracted the attention of President Obama and a number of tech companies who invited Ahmed to visit.
His family said in a statement Wednesday that it had pulled Ahmed and his two siblings out of the Irving school district "because of religious persecution," and had decided to home-school the kids.
Related: Ahmed Mohamed, Boy Arrested Over Homemade Clock, Withdraws From Texas School
Two Dallas attorneys, Thomas Bowers and Reggie London, have been hired "to pursue Ahmed's legal rights and regain his science project from the Irving Police Department," the statement added.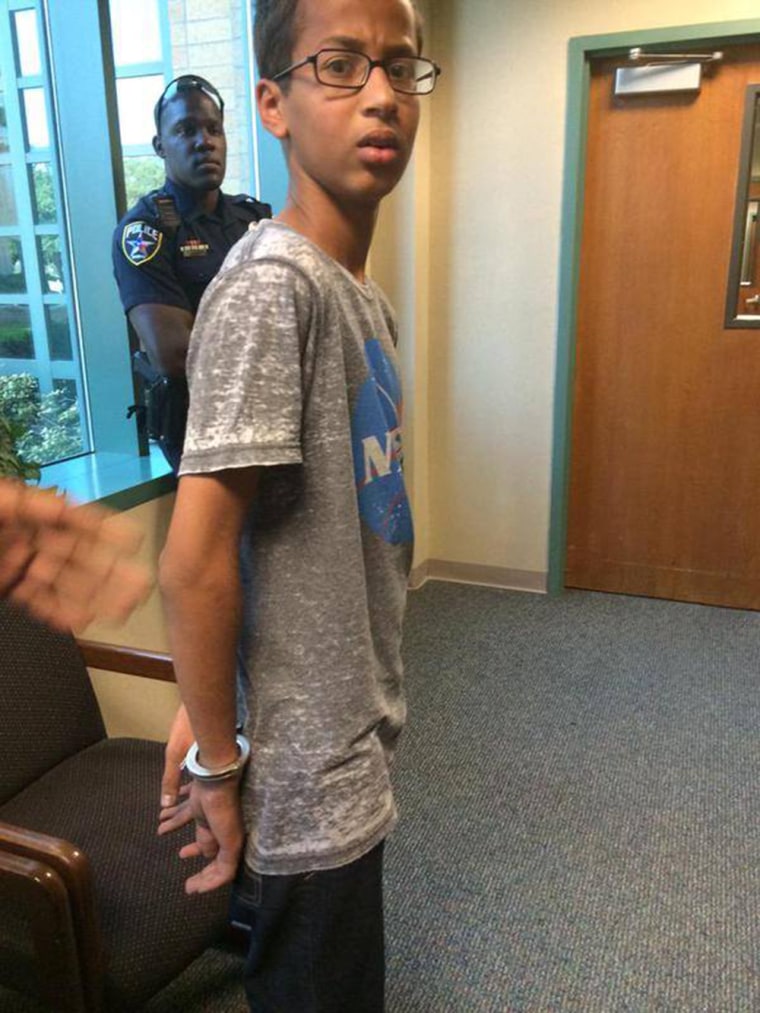 Bowers has handled high-profile cases before, including a sexual assault allegation against Dallas Cowboys owner Jerry Jones and a family dispute between billionaire T. Boone Pickens and his son Michael.
The family said it is suing because Ahmed has been "severely traumatized," and they hope no one else will experience what he did.
The Irving Independent School District confirmed to NBC News that the family withdrew Ahmed on Tuesday afternoon.
"All along we had said he was certainly welcome to stay in our school. We believe he can receive a quality education here in Irving," Lesley Weaver, director of communications for the district, said. "But we certainly respect the family's right to withdraw him."
No charges were filed against Ahmed, who on Tuesday visited Google's campus and this weekend will go to a United Nations summit. He also has been invited to the White House.