A B-52H Stratofortress bomber aborted takeoff and crashed at Andersen Air Force Base on the U.S. Pacific territory of Guam, the Air Force said Wednesday night.
None of the seven people aboard was injured.
The giant plane, part of the 69th Expeditionary Bomb Squadron at Minot Air Force Base, North Dakota, was on a routine training mission when it reported down at the base's flight line, or maintenance area, about 8:30 a.m. (6:30 p.m. ET), the Air Force said.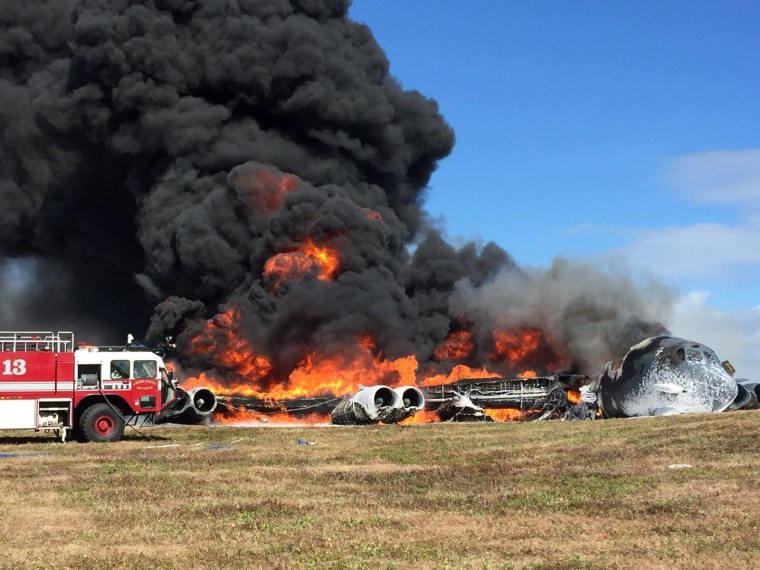 Photos showed the B-52 on the ground with thick, black smoke billowing from its fuselage.
Guam Fire Chief Joey San Nicolas told NBC station KUAM of Dededo that local fire crews were called to help fight the fire. Rolenda Faasuamalie, a spokeswoman for Guam International Airport, said the airport wasn't affected.
The office of Gov. Eddie Baza Calvo said in a statement that the incident "does not appear to be an attack, and we highly discourage anyone from spreading assumptions, or any information that does not come from Civil Defense or the military itself."